Billy Graham Center

---

Archives
The documents and images featured here are for the personal use of students, scholars and the public. Any commercial use or publication of them is strictly prohibited.
The Archives Bulletin Board
This service is intended for Wheaton College students, faculty and staff; people who live in convenient driving range to campus; or people who will be visiting Wheaton's campus. Every month, this Bulletin Board will highlight a new document or set of documents that are available in the Archives. Come on over and have a look!
To view items previously featured on the Bulletin Board, click
.


Now Showing
January 2000: Missionary Life in China One Hundred Years Ago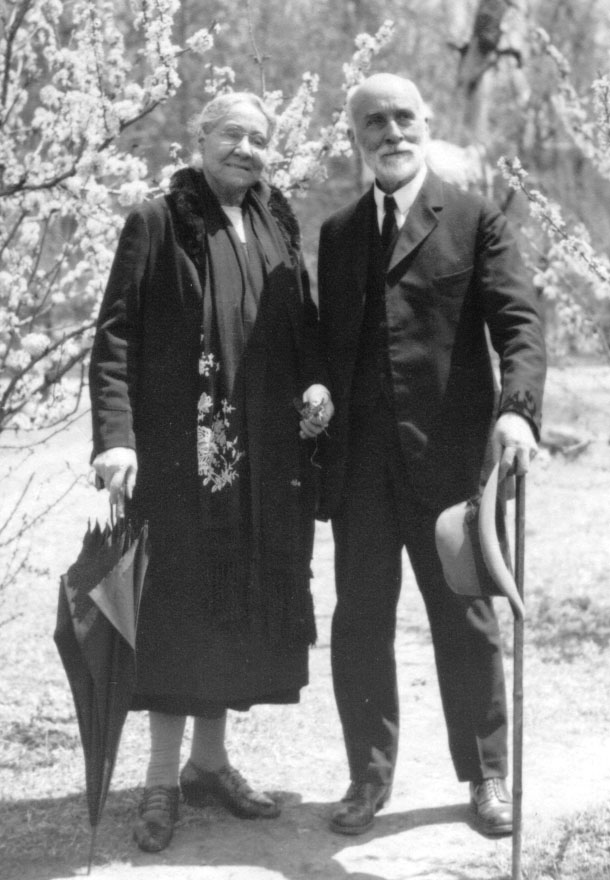 Photograph of Jonathan and Rosalind Goforth taken about 1935.
The life of a missionary in China during the later part of the nineteenth and early twentieth century included many physical, emotional and spiritual burdens. Among these were : learning a new language, adjusting to a different diet and culture, isolated in some ways from the Western culture they had left and the Chinese culture they had come to, enduring continual political upheaval and war. For forty-six years Jonathan and Rosalind Goforth, Canadian Presbyterian missionaries, worked among the people of China. They endured the loss of five of their young children and the near death of Jonathan during the Boxer Rebellion of 1900. Their story is an excellent example of the lives of North American missionaries in the Middle Kingdom.
The Archives' Collection 188 contains the papers of the Goforths in Collection 188 which contain letters, diaries, books, manuscripts, slides, and photographs that tell the story of their lives and work. Click here to go to the descriptive guide to this collection. Most of the materials in this collection have been microfilmed and are available by inter-library loan. Click here for information on how to borrow the microfilm through your library.
---
---
Last Revised: 12/31/99
Expiration: indefinite


© Wheaton College 2005