Billy Graham Center

---

Archives
The Archives Bulletin Board
This service is intended for Wheaton College students, faculty and staff; people who live in convenient driving range to campus; or people who will be visiting Wheaton's campus. Every month, this Bulletin Board will highlight a new document or set of documents that are available in the Archives. Come on over and have a look!
To view items previously featured on the Bulletin Board, click
.


Now Showing
Presidential Prayer Breakfasts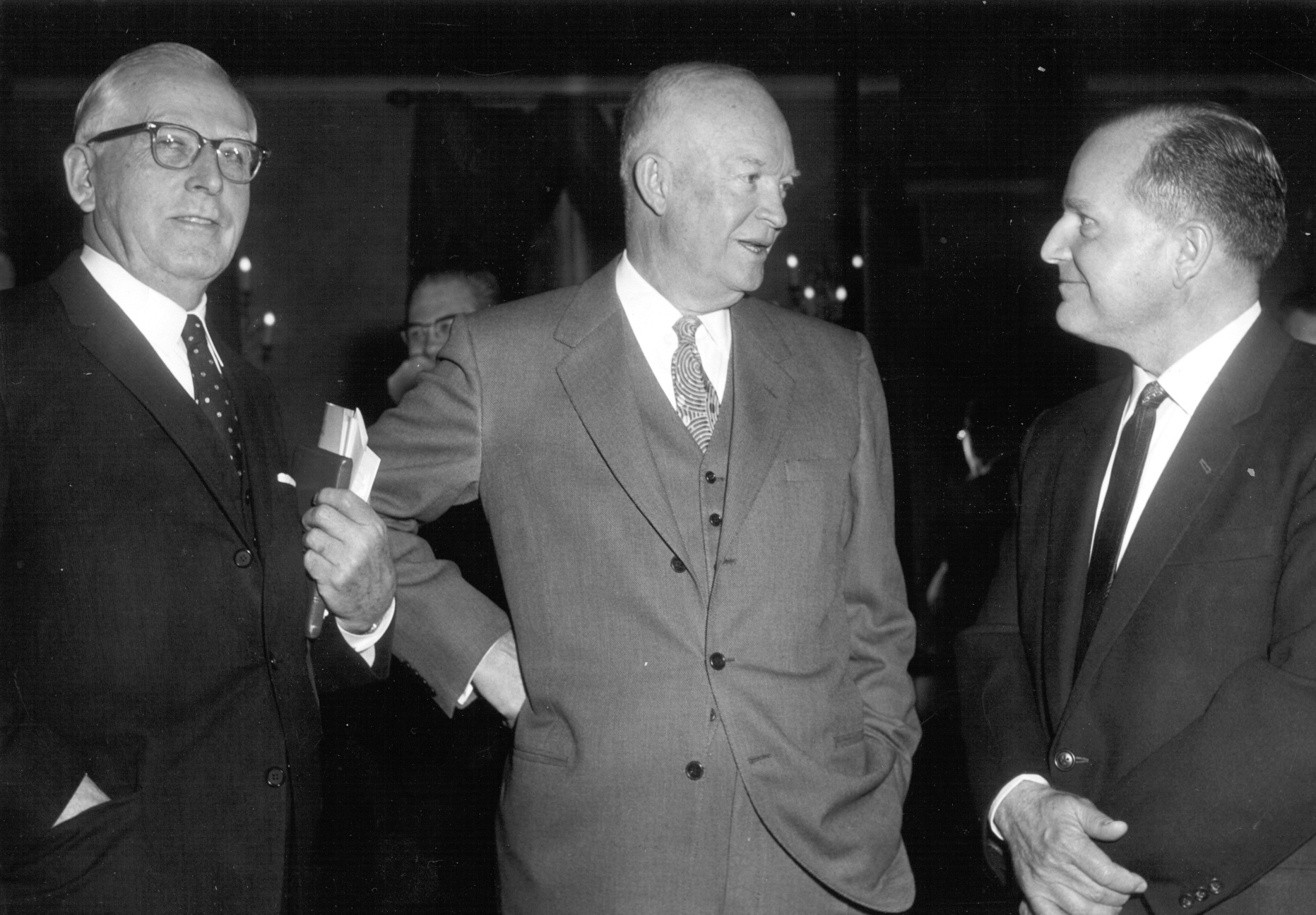 From the the February 18, 1960 Presidential Prayer Breakfast. From left to right - Abraham Vereide, organizer of the prayer breakfast movement; President Dwight D. Eisenhower; William Jones, a California businessman and host of the breakfast.


Starting in the early 1950s, a nonprofit organization called International Christian Leadership helped to organize the bi-partisan National Prayer Breakfasts in Washington, D. C. (also known as the presidential prayer breakfasts). The breakfasts, as well as the seminars that occured at the same time, were occasions for gathering of the nation's governmental. political, military, business, religious and civic leaders to fellowship together and hear addresses on the spiritual and moral probelms facing the country. Collection 459 in the Archives contains tapes and photos for more than thiity years of these meetings, from Eisenhower to Reagan.

Click
to go to the guide for collection 459, which describes the records in detail.


---
Return to BGC Archives Home Page

---

Last Revised: 1/6/99
Expiration: indefinite

© Wheaton College 2005