Billy Graham Center

---

Archives
The Archives Bulletin Board
Every month, this Bulletin Board will highlight a new document or set of documents that are available in the Archives. These are intended solely for the edification of our viewers and cannot be copied or otherwise reused without permission. Come on over and have a look!
To view items previously featured on the Bulletin Board, click
Now Showing
December 2016: Plans for African Theological Education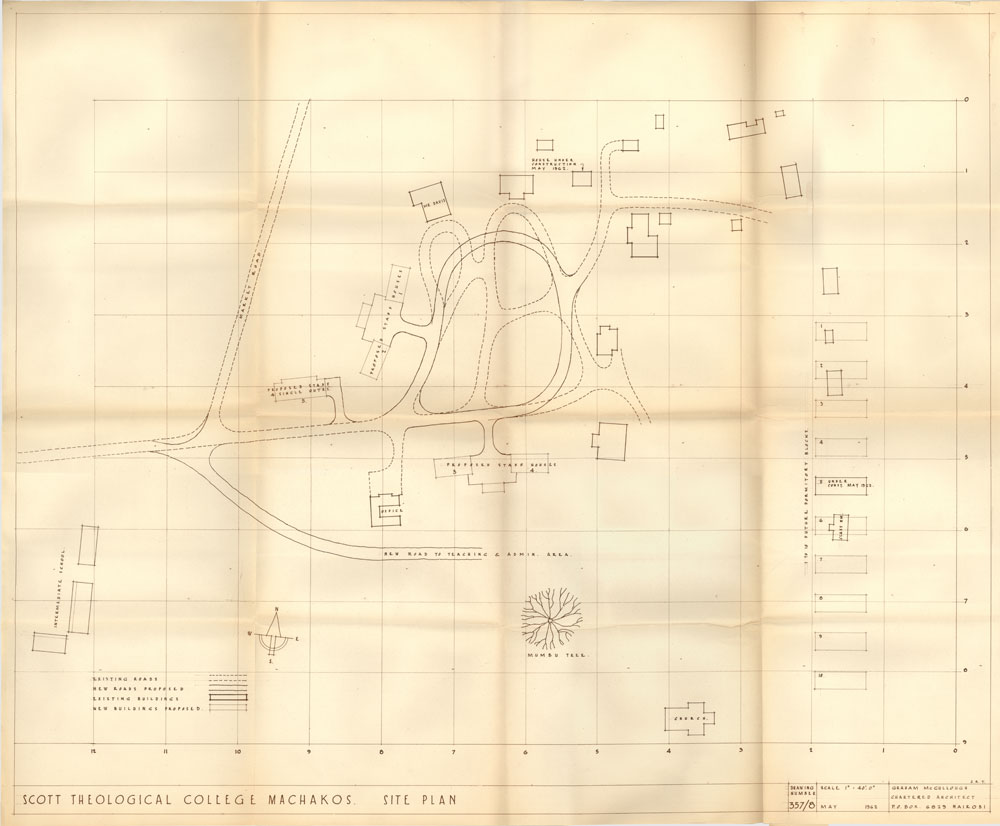 (above) Site plans for the layout of Scott Theological College that opened in 1962 in Machakos, Kenya. 1961. Click image to see enlarged and readable version of the plan.
Scott Theological College was established in by Africa Inland Mission and Africa Inland Church in Machakos, Kenya. It was created to provide theological training for African church leaders throughout East Africa, particularly for those leading Africa Inland Church congregations. The college was named for Peter Cameron Scott, who was instrumental in the founding of Africa Inland Mission in 1895. As illustrated in the 1962 article below from Inland Africa, the theological training intended in Scott had been a long dream and prayer of the mission's leaders.
The site plan and photographs are from the BGC Archives Collection 81, Records of Africa Inland Mission. The articles from Inland Africa are taken from the issues in the Evangelism & Missions Collection of Special Collections (Buswell Library), housed in the Billy Graham Center.
(below) Article from the January/February 1962 issue of Inland Africa (published by Africa Inland Mission) on the plans for the college soon to be built.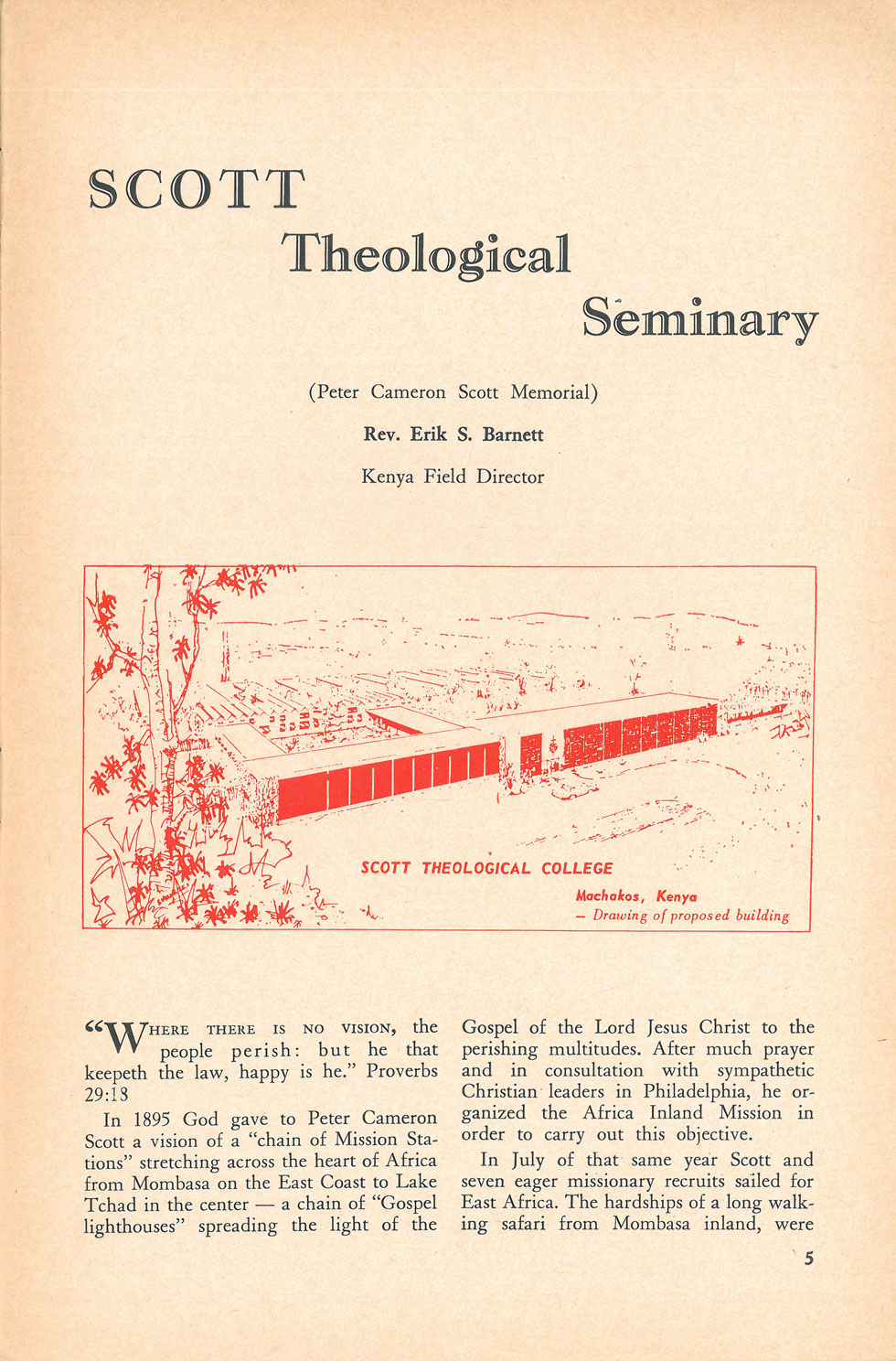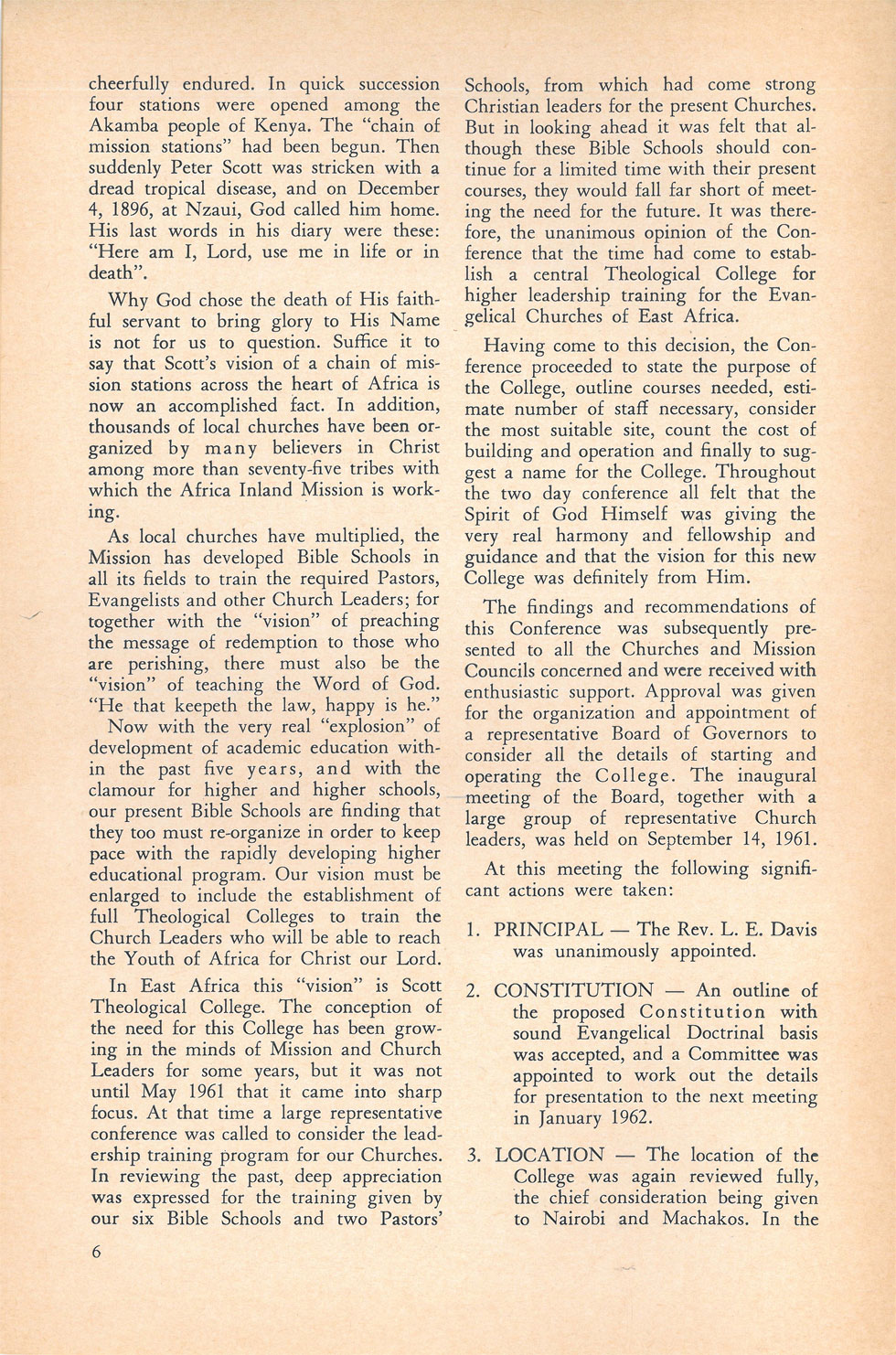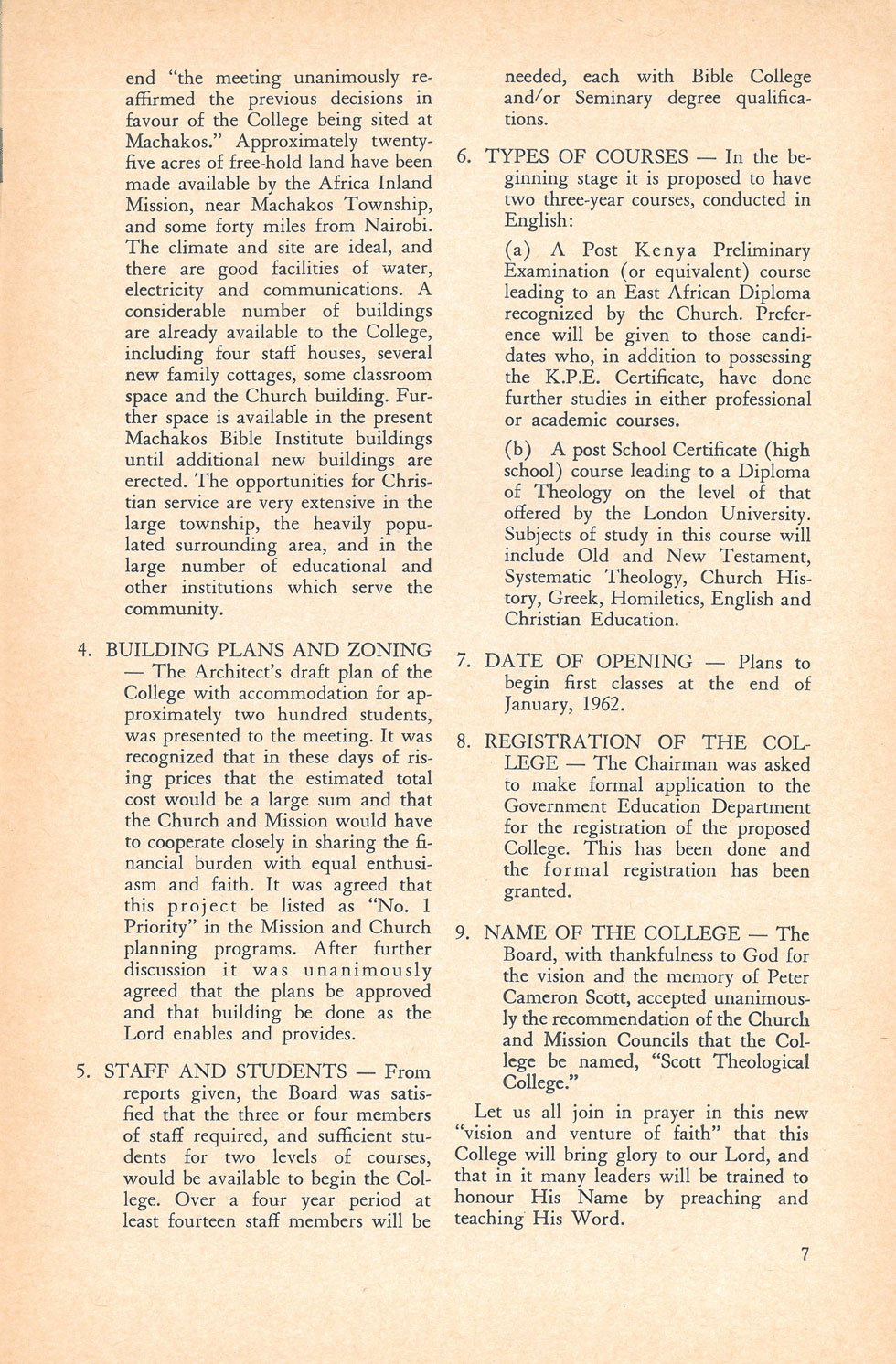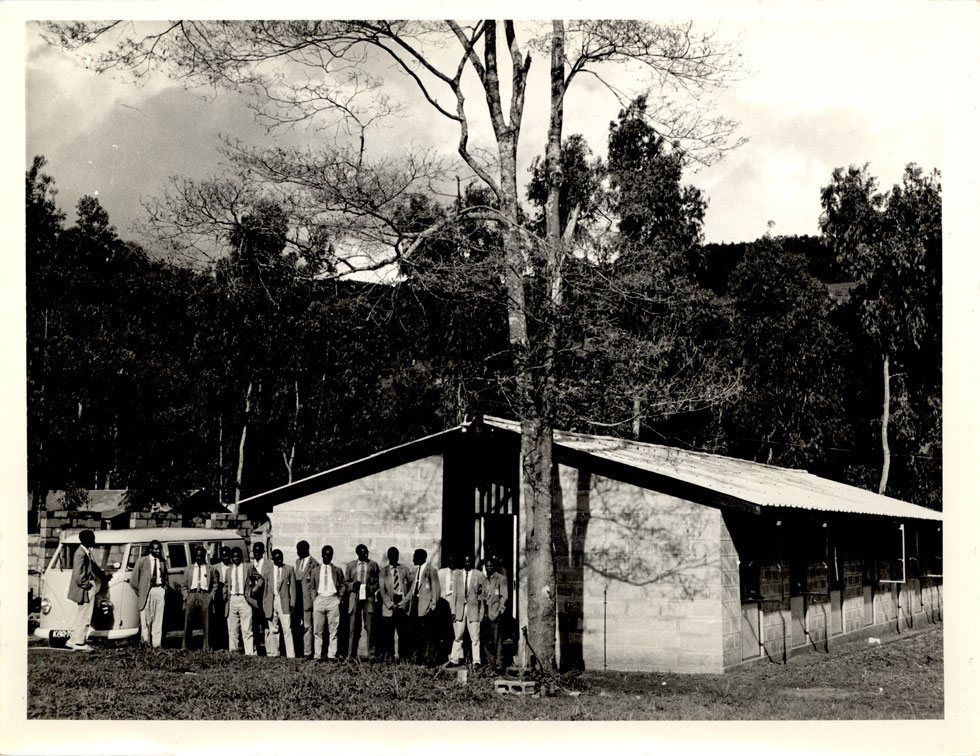 (above) Photograph of the "New Library Building" on the Scott Campus, ca. 1963. (below) "Pastor's School dormitory" by Hornberger (stamped "Africa Ya Kesho Kijabe Kenya" on the back), ca. 1963.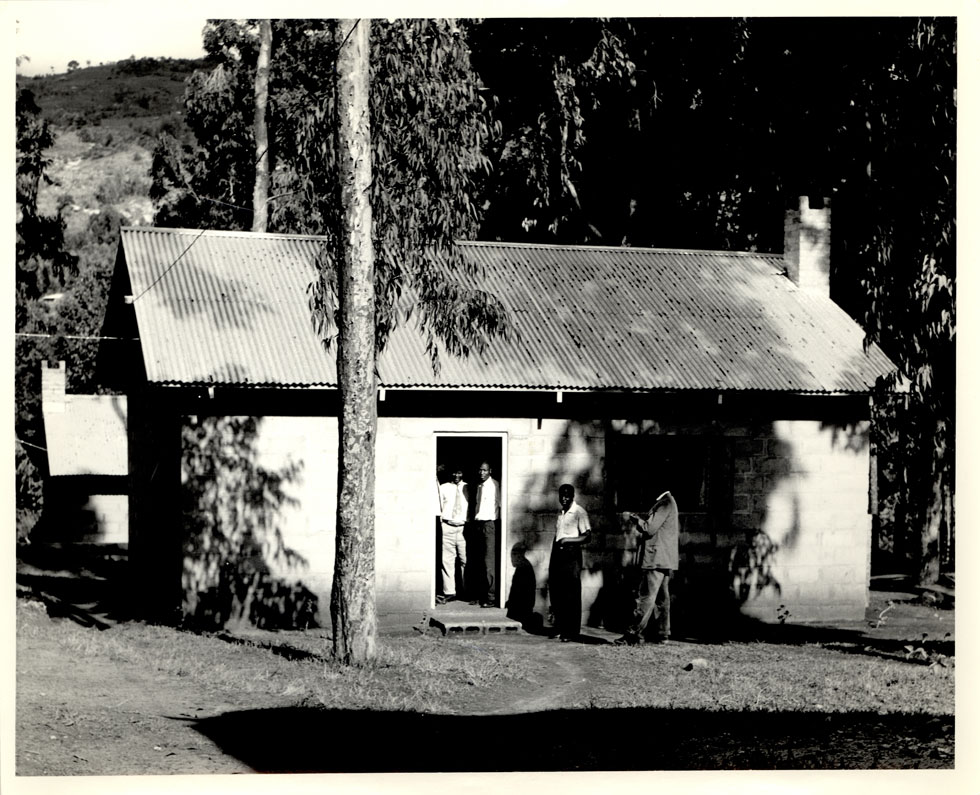 Report on the newly established college that appeared in the March/April 1963 issue of Inland Africa, published by Africa Inland Mission.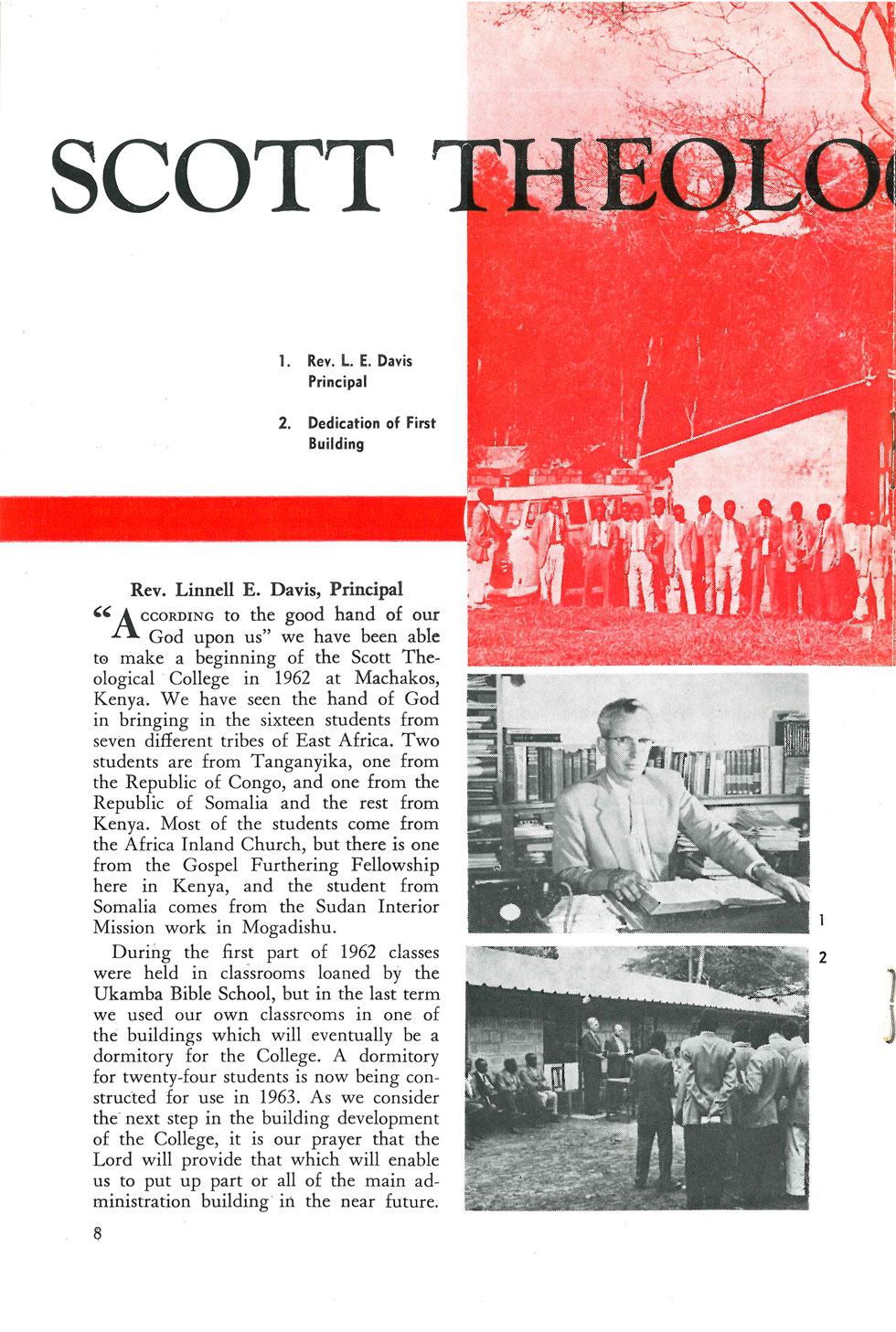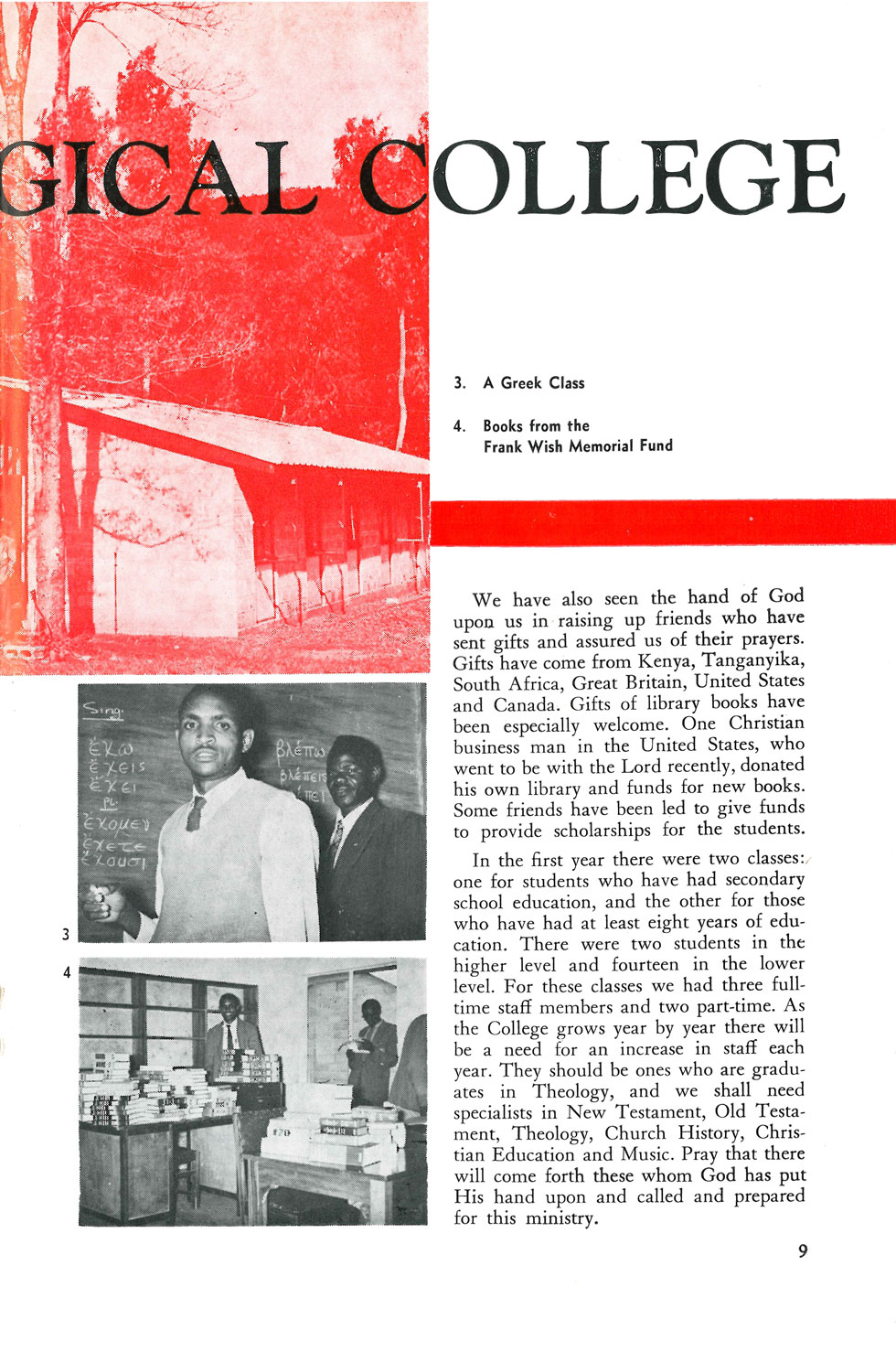 ---
Send us a message
Return to BGC Archives Home Page
Last Revised: 12/01/16
Expiration: indefinite
© Wheaton College 2017