Billy Graham Center

---

Archives
The Archives Bulletin Board
Every month, this Bulletin Board will highlight a new document or set of documents that are available in the Archives. These are intended solely for the edification of our viewers and cannot be copied or otherwise reused without permission. Come on over and have a look!
To view items previously featured on the Bulletin Board, click
Archival Film Festival 2015
In 2015, the Archival Bulletin Board is turning onto a silver screen. Every month in 2015 we will be displaying a rare film from our vault, all featuring some aspect of the history of Christian evangelism.
Thanks to Bruce Knowlton of Wheaton College's Academic and Media Technology for his invaluable help in putting together this film festival.
Now Showing
December 2015: A Hour of Decision Christmas, 1952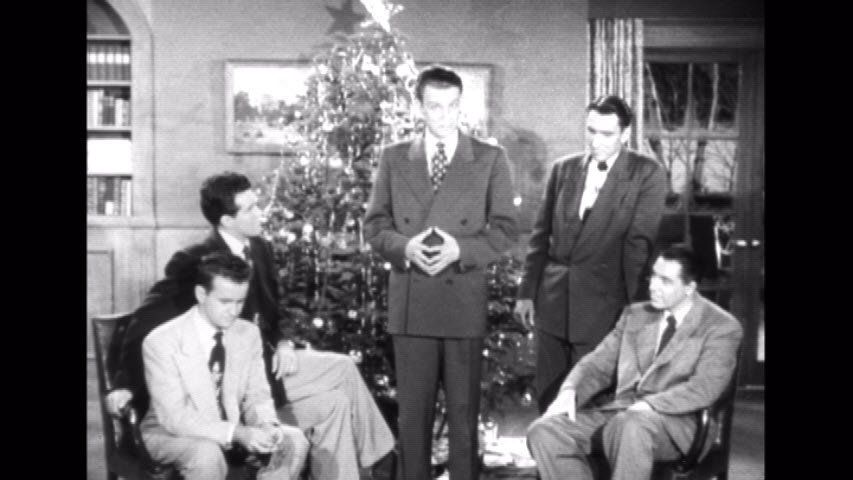 The next to last film in the online Archival Film Festival is the Christmas episode of the Hour of Decision television program, broadcast over the ABC network in the United States on December 21, 1952. From 1951 until 1954, the Billy Graham Evangelistic Association broadcast nationally a weekly television program. Each episode usually would include an introduction by Cliff barrows, a solo by George Beverly Shea, and a sermon by Billy Graham. Usually there was also a guest or some other special feature. The Christmas 1952 broadcast included Shea singing "Is There Any Room for Jesus?" and a message on "The Christmas Spirit" by Graham. The program ends with Graham introducing the other members of the cast. Click on the picture below to watch this 14 minute program.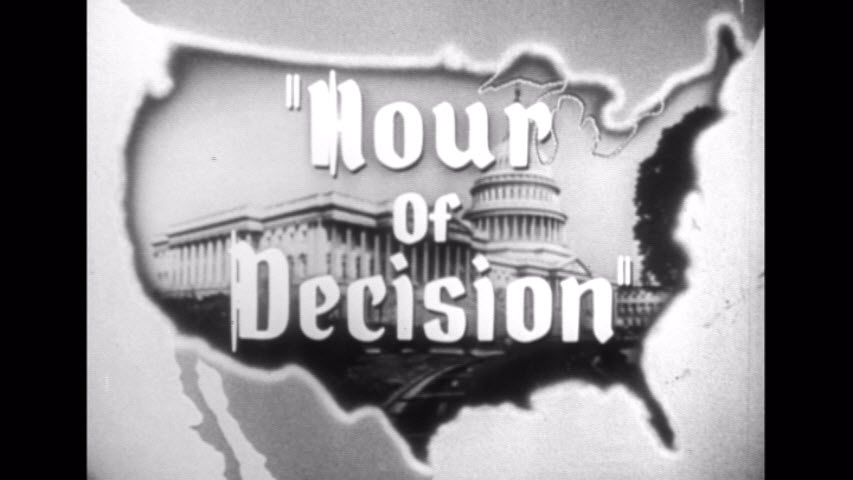 This program is film F34 in Collection 54, which contains dozens of the HOD television broadcasts.
Click here to see all the films in the Film Festival thus far.
---
Send us a message
Return to BGC Archives Home Page
Last Revised:12/01/15
Expiration: indefinite
© Wheaton College 2017