Billy Graham Center

---

Archives
The Archives Bulletin Board
Every month, this Bulletin Board will highlight a new document or set of documents that are available in the Archives. These are intended solely for the edification of our viewers and cannot be copied or otherwise reused without permission. Come on over and have a look!
To view items previously featured on the Bulletin Board, click
Now Showing
December 2014: Christmas Greeting from 1951
From all the staff of the BGC Archives
To all the visitors of this page
As we enter the season of celebration of the birth of Jesus Christ
We wish you and yours
a most merry, peaceful and happy Christmas
And a splendid New Year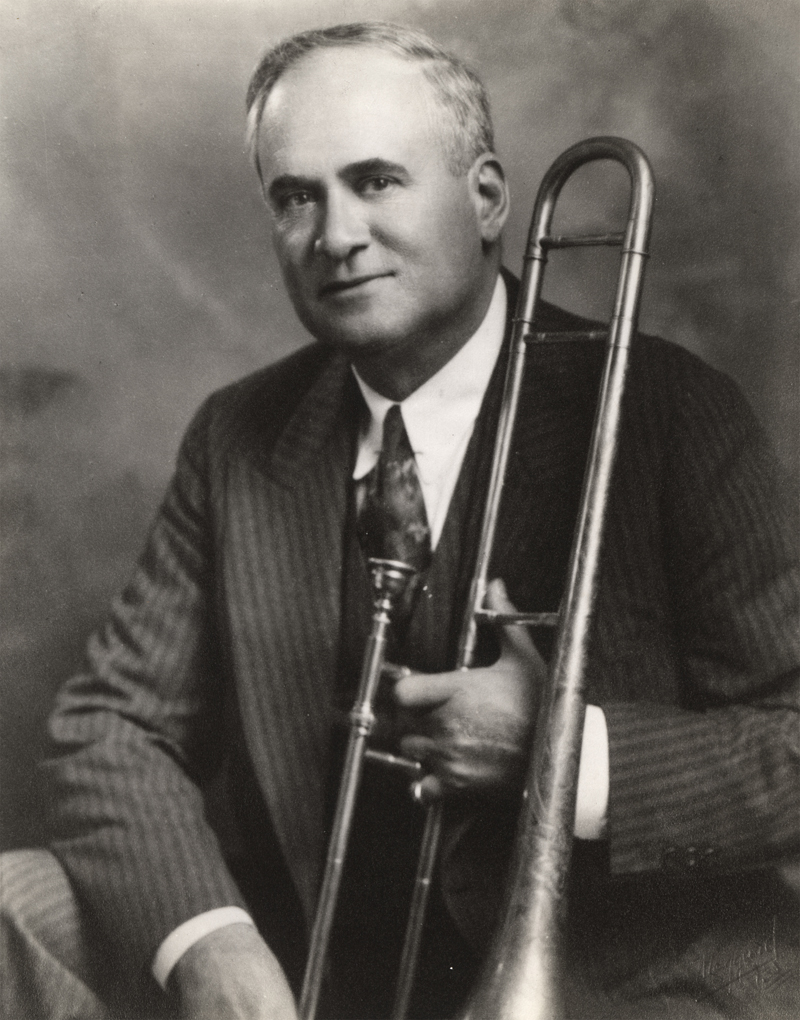 Homer Rodeheaver in 1935


This month we highlight a wartime Christmas message from Homer Rodeheaver (1880-1955).

Rodeheaver was a Gospel soloist and musician best known for serving as master of ceremonies for the meetings of evangelist Billy Sunday. For decades, his energetic leading of Gospel songs was a well known part of American evangelism. In 1920 he began Rainbow Records, the first record company in the United States dedicated solely to religious music. (In 1910 he had founded The Rodeheaver Company to publish sheet music and song books.)

In the fall of 1951, while the United States was in the midst of the Korean conflict, Rodeheaver released a 78 ips phonograph record entitled "Homer Rodeheaver Wishing You a Merry Christmas." There was a three and a half minute recording on each side, meant to bring some Christmas cheer at that dark time. Click on the image below to hear the entire seven minute recording, side two playing immediately after side 1. The recording is P21 in the Archives Collection 322.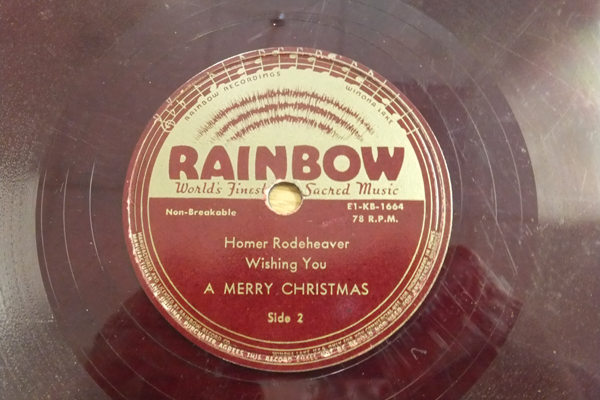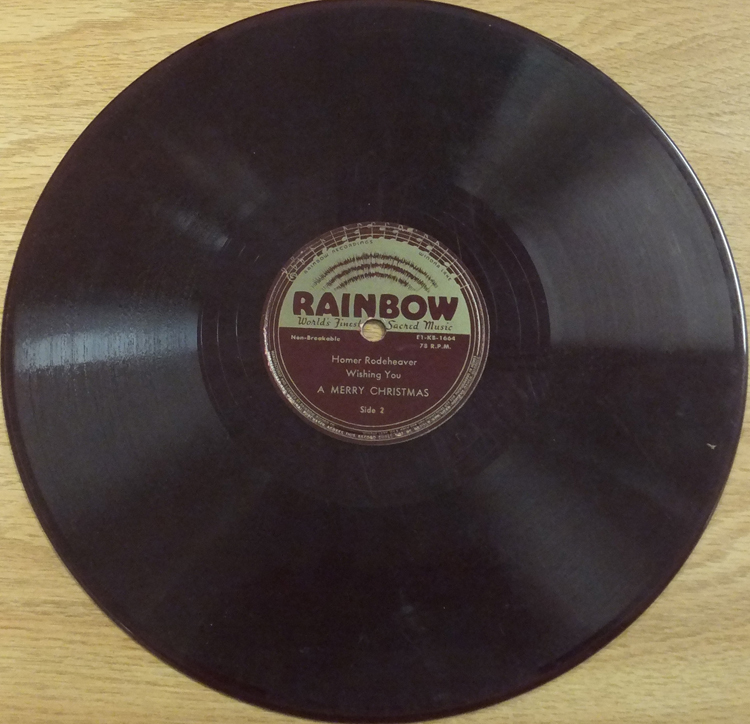 ---
Send us a message
Return to BGC Archives Home Page
Last Revised:12/01/14
Expiration: indefinite
© Wheaton College 2017