Billy Graham Center

---

Archives
The Archives Bulletin Board
Every month, this Bulletin Board will highlight a new document or set of documents that are available in the Archives. These are intended solely for the edification of our viewers and cannot be copied or otherwise reused without permission. Come on over and have a look!
To view items previously featured on the Bulletin Board, click
Now Showing
December 2011: Postcard Christmas Offering -- Arrival of the Magi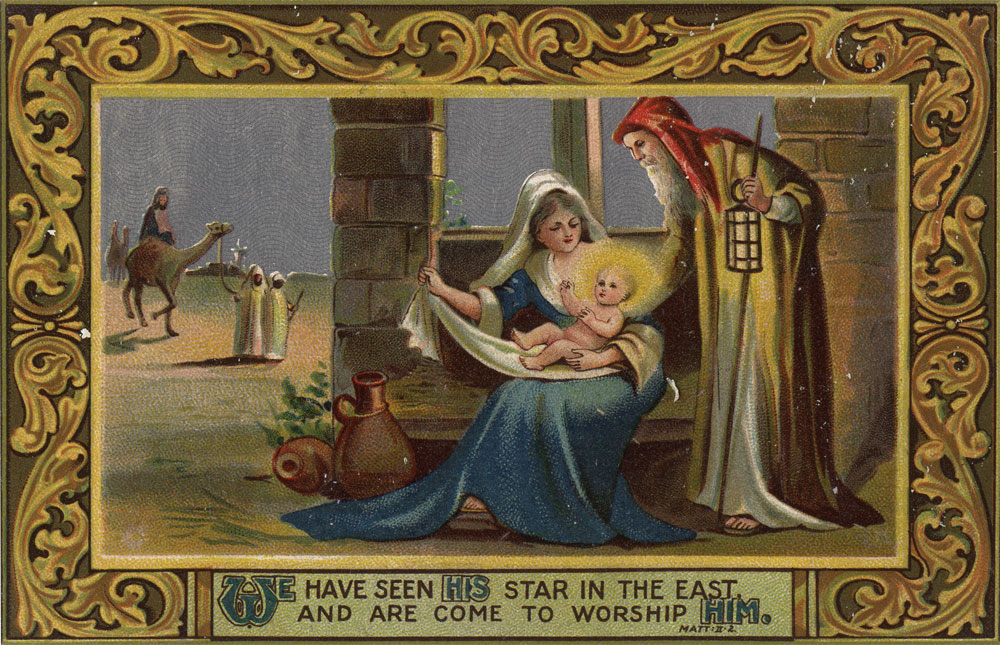 This postcard from the Archives' Collection 636 -- Postcard Collection illustrates the arrival of the wise men in the distance to join Mary and Joseph in their worship of the newborn Christ.
The reverse side of the postcard, written on Sunday, October 3, includes a short note from Viola to Amanda Myer in New Holland, Pennsylvania. The postmark shows that the card was sent in October 1909.
The postcard was acquired by the Billy Graham Museum in 1983; the postcard collection was transferred to the Archives in 2006. The postcard collection consists of many hundreds of postcards, all related to evangelism or America religious history.
---
Send us a message
Return to BGC Archives Home Page
Last Revised: 12/01/11
Expiration: indefinite
© Wheaton College 2017