Billy Graham Center

---

Archives
The Archives Bulletin Board
Every month, this Bulletin Board will highlight a new document or set of documents that are available in the Archives. These are intended solely for the edification of our viewers and cannot be copied or otherwise reused without permission
Visit our Vault
and walk through some of most interesting pages
in the history of evangelism
CLICK here
Now Showing
October 2010: What Christians Believe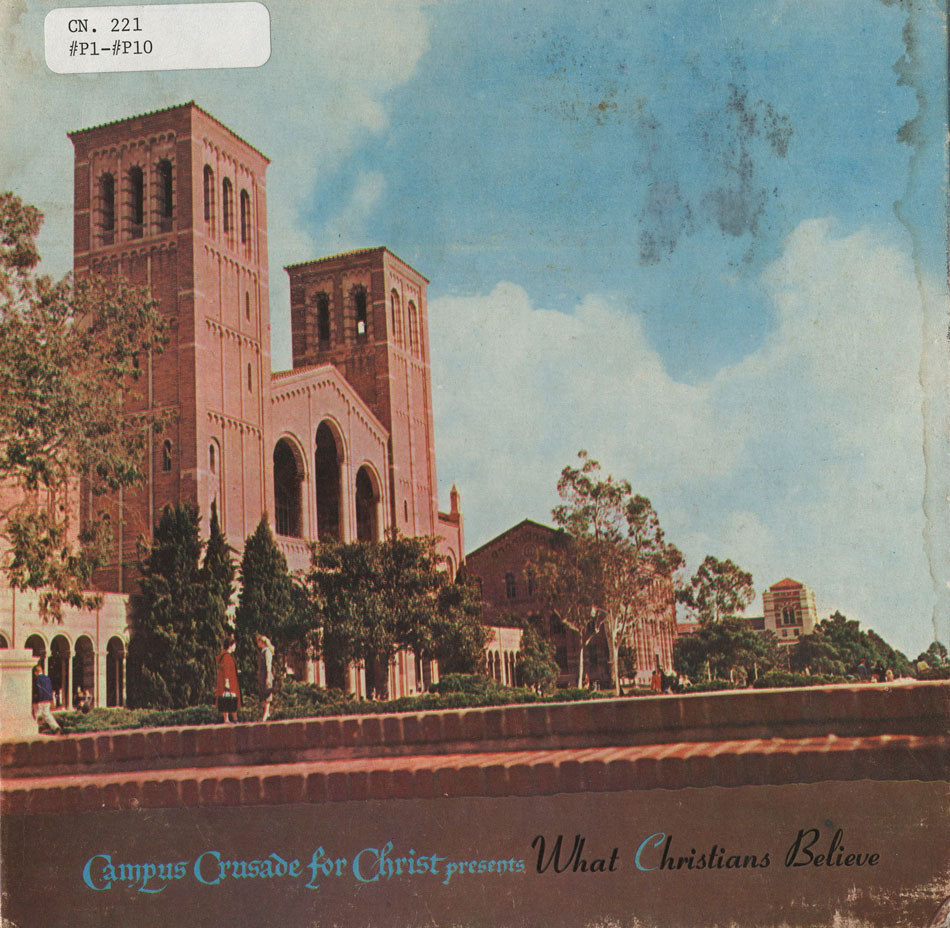 Bill Bright started Campus Crusade for Christ International in 1951 to provide an aggressive Evangelical Christian witness to students on college and university campuses, first in the United States and then world wide. A little more than a decade after CCCI's founding, the organization published a phonograph set of ten records called What Christians Believe. The records contained messages on Christian theology and life, messages especially intended to answer the spiritual and intellectual questions of college students. Speakers including many of the leading Evangelical and Fundamentalist preachers and teachers of the time. Many of them were on the board of CCCI or otherwise involved in its ministry. Besides Bright himself, these included George W. Cowan (of Wycliffe Bible Translators), Billy Graham, Richard Halverson, Everett Harrison, F. J. Huegal, J. Edwin Orr, Eugenia Price, Bernard Ramm, Oswald J. Smith, Wilbur M. Smith, Robert Thieme, and Ian Thomas.
Collection 221 in BGC Archives consists entirely of this record set. With the permission of Campus Crusade, the Billy Graham Center Archives is now making available for listening online this complete series, which provide a good selection of popular Evangelical and Fundamentalist theology at the beginning of the 1960s.
Click here to go to the listing of the audio files.

---
Send us a message
Return to BGC Archives Home Page
Last Revised: 09/01/10
Expiration: indefinite
© Wheaton College 2017