Billy Graham Center

---

Archives
The Archives Bulletin Board
This service is intended for Wheaton College students, faculty and staff; people who live in convenient driving range to campus; or people who will be visiting Wheaton's campus. Every month, this Bulletin Board will highlight a new document or set of documents that are available in the Archives. Come on over and have a look!
Now Showing
September 2010: In Class With Donald McGavran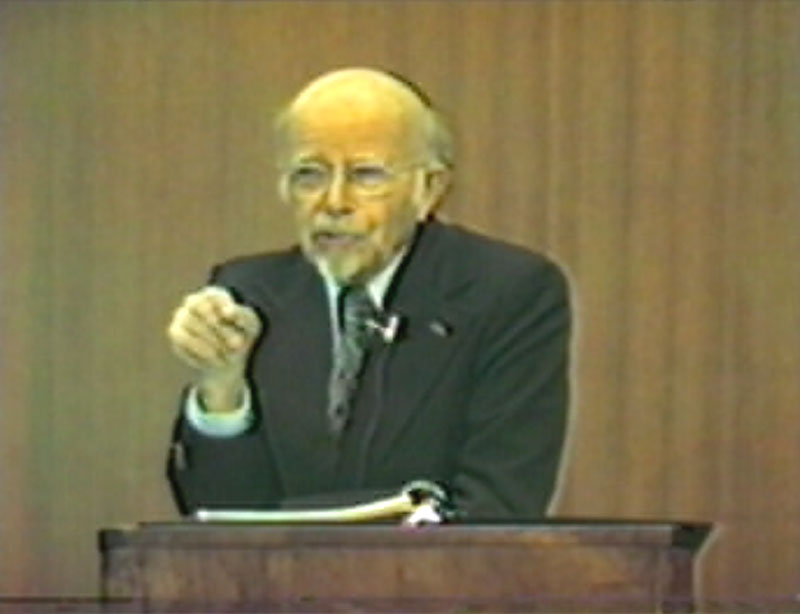 (above) Still frame from Donald McGavran's lecture in 1979 during his Advanced Church Growth course at Fuller Theological Seminary. (below) McGavran in the center of the group when he led a church growth seminar at Winona Lake, Indiana in 1965. Click here or either photograph to launch the 50-minute lecture video.
Twenty-seven Beta videos recorded Donald McGavran's lectures to his Advanced Church Growth class in the Spring course at Fuller Theological Seminary in its School of World Mission. The lecture featured here is the first in the course on January 3, 1979.
Donald McGavran was, with his wife Mary, a missionary to India for thirty years. He was also a scholar, author, teacher and pioneer in the development of church growth theory when he returned to the United States in 1956. He spent the last decades of his long life developing and winning acceptance for church growth as a theory and an academic discipline. But for him it was never an isolated field of scholarly study, but rather a means of equipping the Christian church to spread the Good News of the salvation available through Jesus Christ.

In 1979, McGavran taught the advanced church growth course to a group of experienced missionaries and church leaders. The class covered both theories and the actual situation of the church in many countries and regions of the world. Each class was begun with a prayer that was a powerful expression of McGavran's love of Christ and his strong evangelistic calling, as well as eloquence and knowledge of the Bible and church history.
(See the Archives' web page that features audio files and transcripts of each of McGavran's prayers that began each of these classes. Also see the last lecture in the series.)
Most of the lectures in the series span sixty minutes, but several are somewhat shorter at fifty minutes. These videos were originally digitized in a special project for a theological seminary as a resource for its church growth students. We hope to make all of them available on the Archives site in the coming months to be a resource for new generations of students and researchers, lay persons, evangelists, and church planters.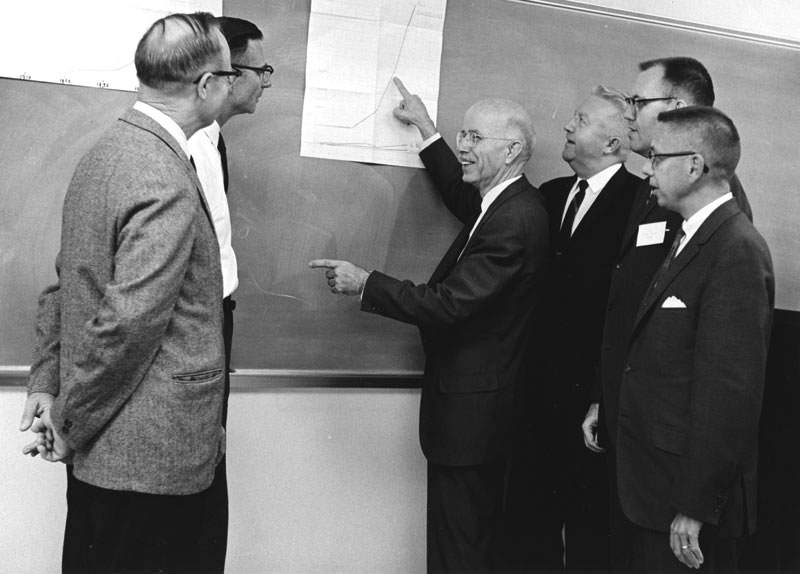 ---
Send us a message
Return to BGC Archives Home Page
Last Revised: 09/01/10
Expiration: indefinite
© Wheaton College 2017