Billy Graham Center

---

Archives
The Archives Bulletin Board
Every month, this Bulletin Board will highlight a new document or set of documents that are available in the Archives. These are intended solely for the edification of our viewers and cannot be copied or otherwise reused without permission.
To view items previously featured on the Bulletin Board, click
Now Showing
April 2010: The Travels of Corrie Ten Boom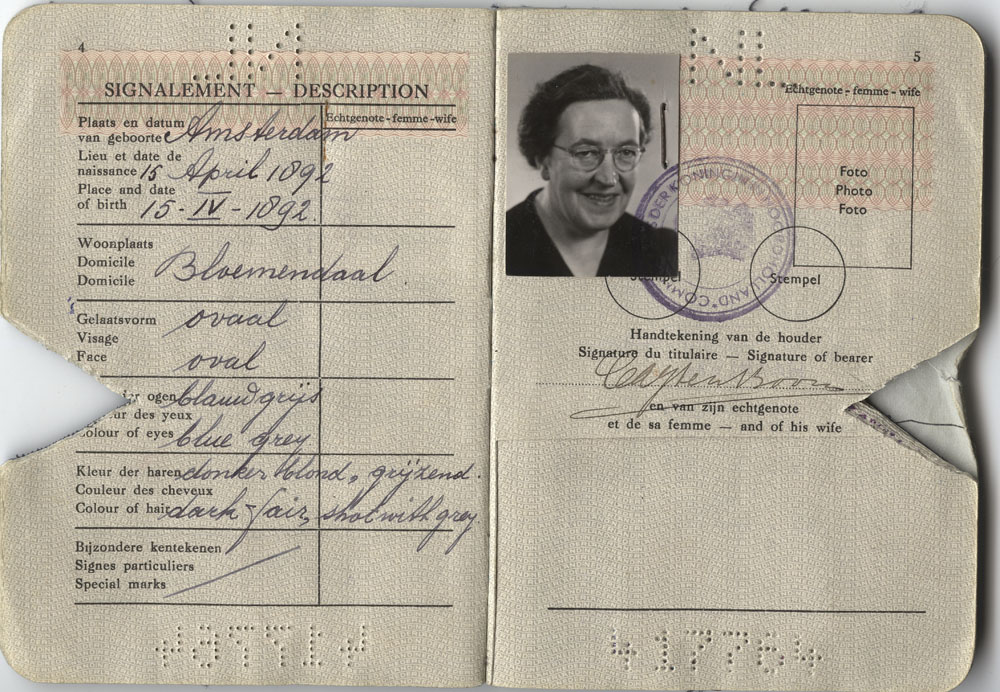 Above: A page from Corrie's 1946 Dutch passport
Below: Detail from the first page of the first English issue of her newsletter.

Corrie Ten Boom is probably best known for her autobiography, The Hiding Place. In that book she tells the story of how her family in the Netherlands, because of their Christian faith, helped to hide Jewish refugees from the Nazis and her own experiences in a concentration camp because of this.

Equally remarkable is her story after the war, which she told in Tramp for the Lord and other books. In 1946, at the age of 54, she began to travel as an evangelist. First she would speak in her own country and nearby lands, especially Germany. For more than three decades she traveled the world, visiting each continent except Antarctica. Everywhere, she spoke from her own experience about how Jesus never abandoned her, even at her darkest hour.
The Archives has some interesting documents, illustrating her travels. One is a set of her passports, starting just after the war and continuing into the 1970s. The visas and stamps in these passports show her travels, first through the various military occupation zones of Germany during the immediate postwar era and then throughout the world. The other set of documents are her monthly newsletters in a variety of languages. She sent these to her supporters every month, describing her latest adventures. On this page are links to some images from both.

Click here to see some of the pages from Corrie's passports for the 1940s and 50s (Collection 78, Box 3, Folder 6)

Click here to see some of Corrie's newsletters from the 1950 and 1960s (Collection 78, Box 3, Folders 6 and 9)

Click here to go to the guide to the BGC Archives collection of Corrie Ten Boom material (Collection 78)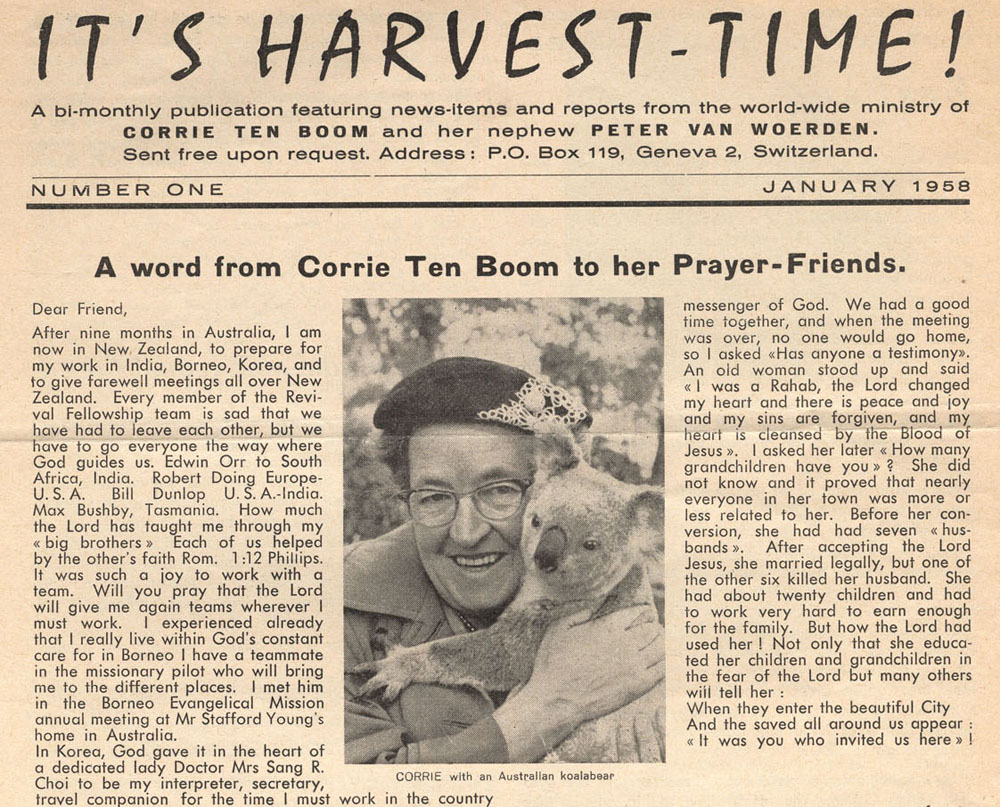 ---
Send us a message
Return to BGC Archives Home Page
Last Revised: 04/01/10
Expiration: indefinite
© Wheaton College 2017