Billy Graham Center

---

Archives
The Archives Bulletin Board
This service is intended for Wheaton College students, faculty and staff; people who live in convenient driving range to campus; or people who will be visiting Wheaton's campus. Every month, this Bulletin Board will highlight a new document or set of documents that are available in the Archives. Come on over and have a look!
To view items previously featured on the Bulletin Board, click
Now Showing
December 2009: Christmas Greetings from 1897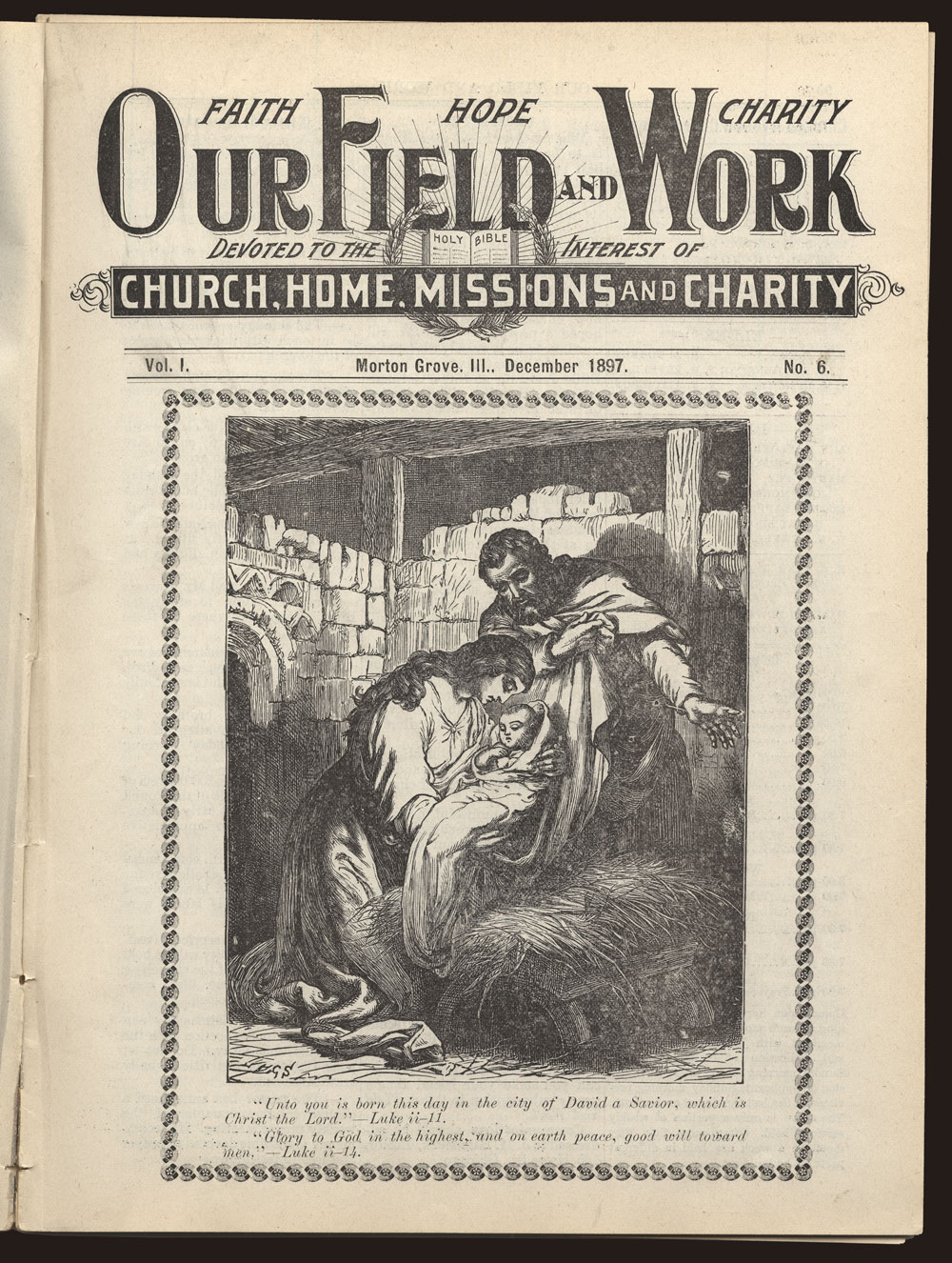 Front cover of the December 1897 issue of the Chicago Avenue Church's Our Field and Work, featuring a depiction ofthe Nativity of Jesus Christ, as told in the often-read narrative in the Gospel of Luke (from which the two verses below the illustration are taken). The artist is only identified by the initials "GS" in the lower left corner. From Collection 330, the Records of Moody Memorial Church. (The pages from the issues from July 1897 to June 1900 are number sequentially for each year -- the cover above would be page 89.)
Chicago Avenue Church was the name of the church founded by D.L. Moody and others in 1864 in Chicago. Known today as Moody Memorial Church or Moody Church, the ministry began as a Sunday school in 1858. Our Field and Work was launched by the church at the beginning of 1897. The pastor of the church at the time of the above publication was R.A. Torrey, Sr., widely known as an evangelist. Read a more detailed history of the church.
Also included (below) in the December issue was a Christmas meditation by Mark Guy Pearse, a well-known British, Methodist minister. Note also the "Moody's Missiles" column with sayings created or used by D.L. Moody.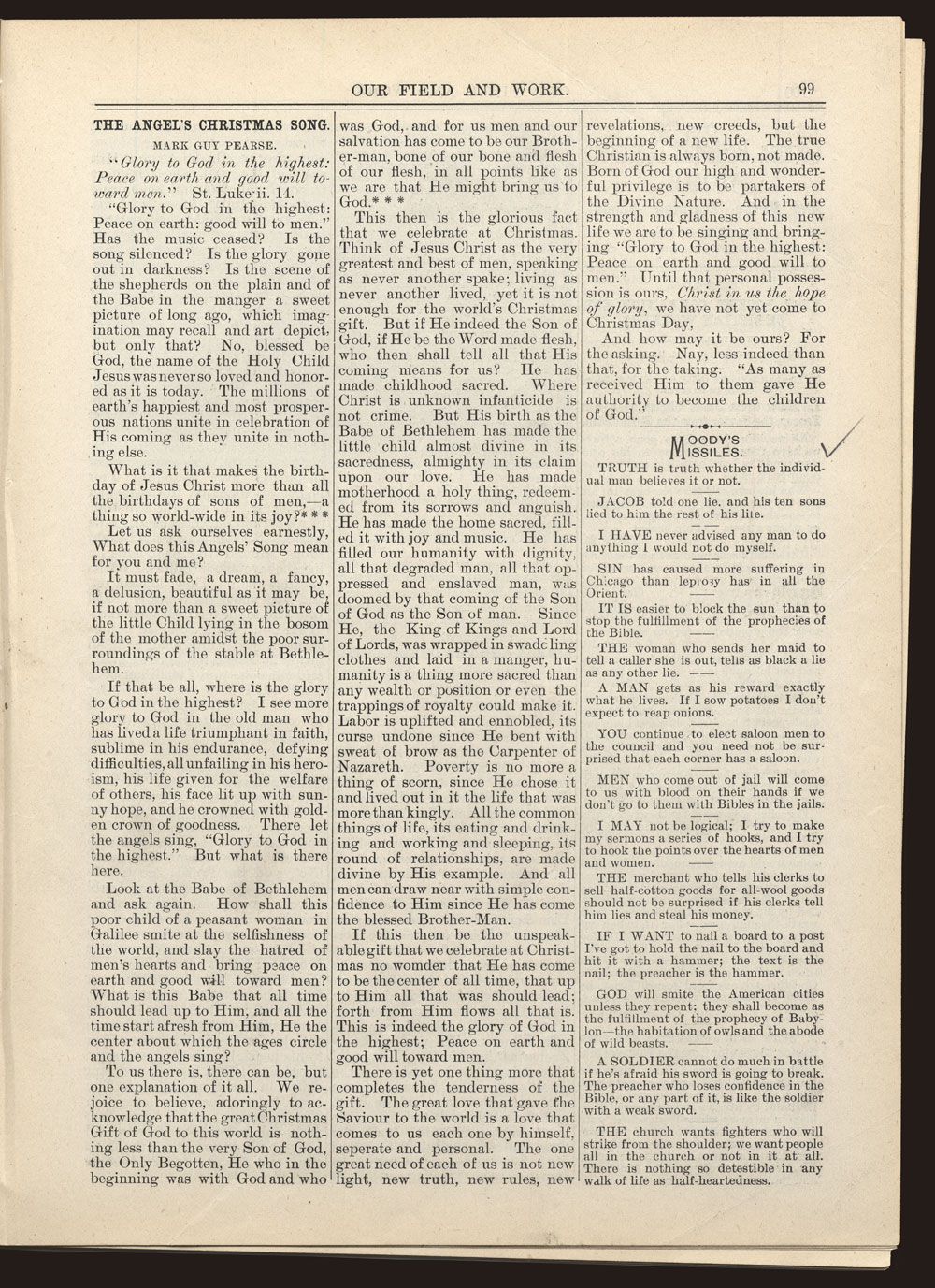 ---
Send us a message
Return to BGC Archives Home Page
Last Revised: 12/01/09
Expiration: indefinite
© Wheaton College 2017