Billy Graham Center

---

Archives
The Archives Bulletin Board
This service is intended for Wheaton College students, faculty and staff; people who live in convenient driving range to campus; or people who will be visiting Wheaton's campus. Every month, this Bulletin Board will highlight a new document or set of documents that are available in the Archives. Come on over and have a look!
To view items previously featured on the Bulletin Board, click
Now Showing
May 2009: Remembering the Great Depression
Part I: Contemporary Voices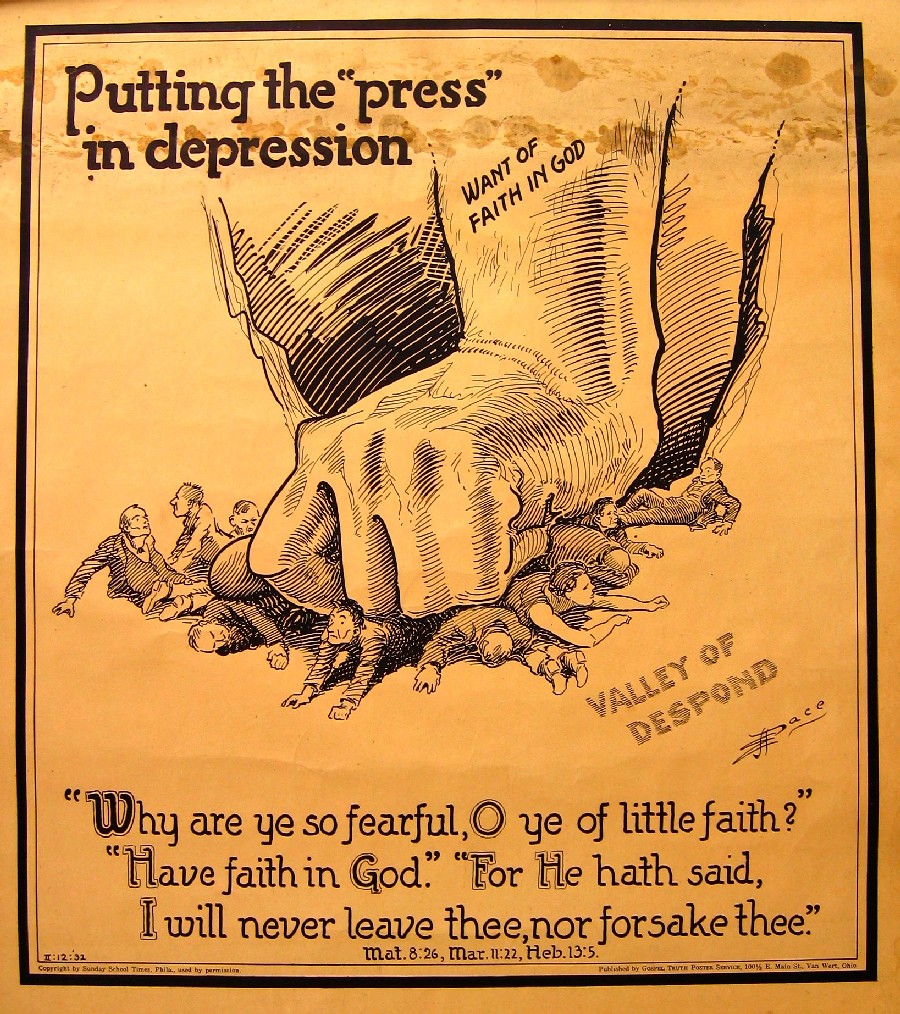 The Stock Market Crash of 1929 is usually considered the beginning of the Great Depression in the United States, although farmers and other members of the national community had already begun severe economic suffering. On the 80th anniversary of this traumatic event in American history (and of a depression that was world wide) the Archives staff has pulled together documents that reflect voices contemporary to the 1930s. A future BB will contain excerpts from oral history interviews of people remembering the impact of Depression on their lives.
Above is a May 1932 cartoon by E. J. Pace, cartoonist for the Sunday School Times. Click here to see other documents from the time, such as a reflection on the Dust Bowl, sermons, a letter and another Pace cartoon.
---