Billy Graham Center

---

Archives
The Archives Bulletin Board
This service is intended for Wheaton College students, faculty and staff; people who live in convenient driving range to campus; or people who will be visiting Wheaton's campus. Every month, this Bulletin Board will highlight a new document or set of documents that are available in the Archives. Come on over and have a look!
To view items previously featured on the Bulletin Board, click
Now Showing
January 2009: Glimpses of a Mission Hospital in the Interior of China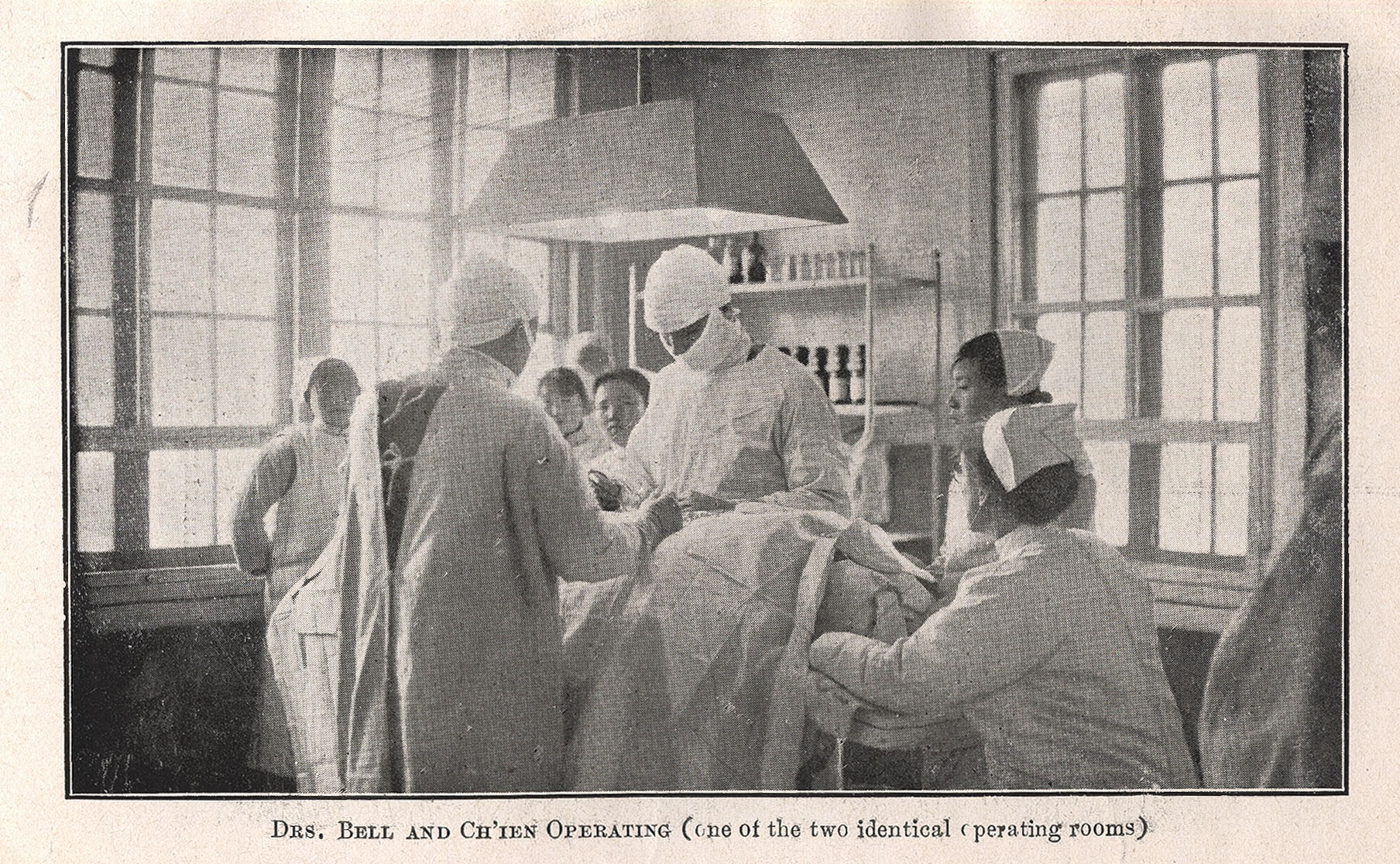 Photo above and below from: The Tsingkiangpu General Hospital Report, 1934
Southern Presbyterian Mission, Tsingkiangpu, Kiangsu, China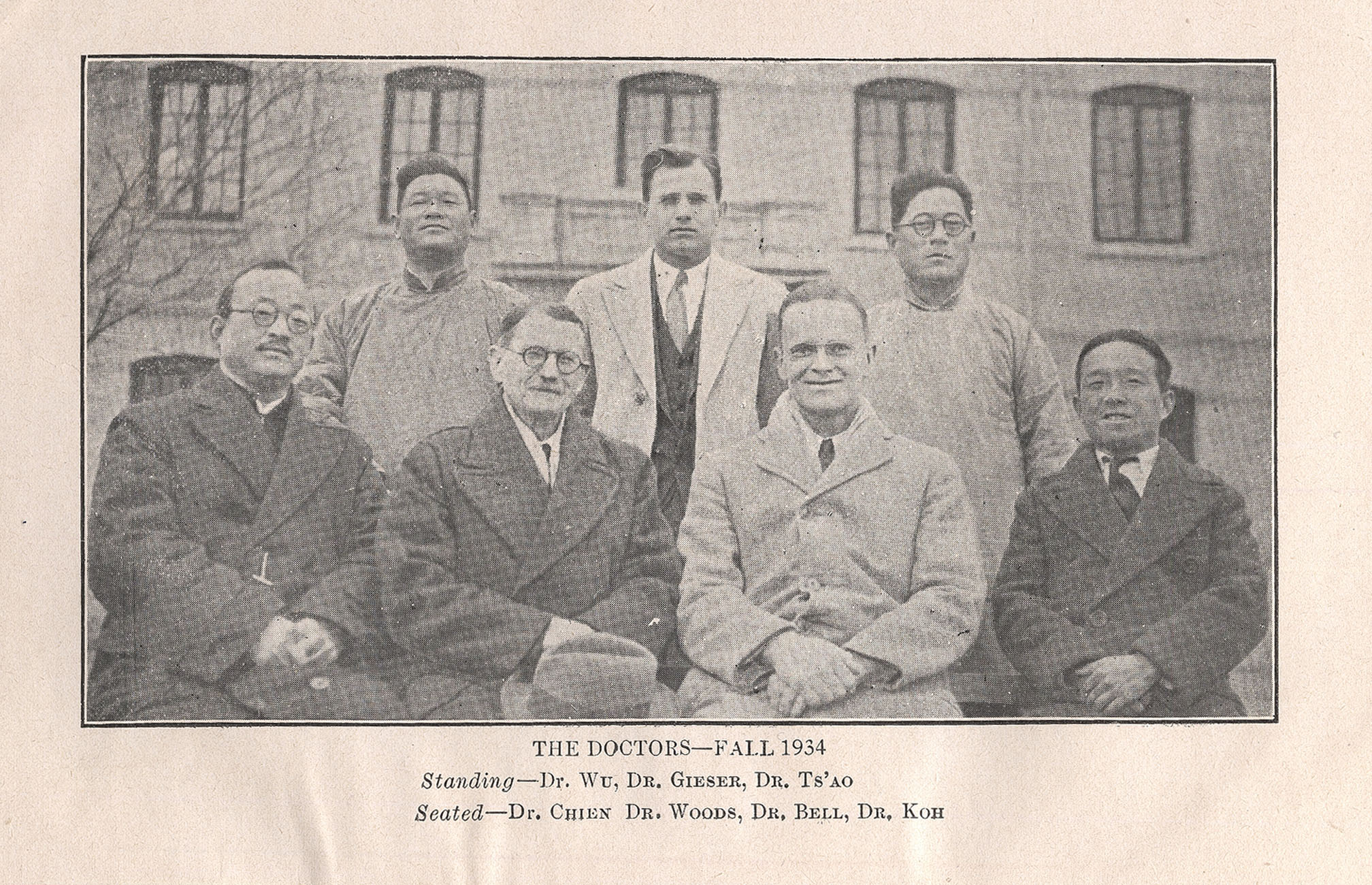 The father of Ruth Bell Graham was Dr. Lemuel Nelson Bell (1894-1973) a medical missionary with the Presbyterian Church in China for twenty-five years, from 1916-1941. Dr. Bell was head of the surgical department of the Tsingkiangpu General Hospital. During his time at the hospital (probably circa 1937) he wrote an article "Glimpses of a Mission Hospital in the Interior of China." Below is an excerpt from this document which is from the Papers of Lemuel Nelson Bell - Collection 318, box 2, folder 6.
"Sometimes patients from the country express their thanks with a few eggs or sweet potatoes or peanuts but the thing most acceptable of all is the quiet word of thanks, a bright happy face, and the knowledge that relief has been brought and a new hope kindled in another heart.

"The reference above to a happy face was not an accident. A business friend in Shanghai, representative for the large European firm which produces the Kala Azar medicine we use, visited us several times before his death three years ago. On one of these occasions he took moving pictures of our work, which he took to Germany with him. One night he was making rounds with me, as he often had done before, when he remarked, "I have been in many hospitals in many places in the world but I have never seen patients with such happy faces before. How do you explain it?" The explanation is not difficult. First of all the conditions under which the patients find themselves are bright and attractive, so different from the humble homes from which many have come. Cleanliness in itself is an attractive thing. Then they soon sense that we on the staff do not want any thing from them and on the other hand want to help them. Little items of kindness do their work. Many of them are childishly delighted with the new clean towel given them when they are admitted and each also receives a Gospel and hymn book, bound together as a present from the hospital, the first book many of them have ever owned. It even has their name written in it on the presentation page in the front. Pain is eased if possible and words of cheer and hope, immediate and also of eternal import, are heard on every side. The result is inevitable. Not all respond but many do and the proportion is sufficient to give a brightness to the wards which must impress a stranger.

"The life of a medical missionary is truly a share in the godly fellowship and we are constrained to believe that it is in no way 'love's labor lost'.
When Dr. Bell and his family returned from China he helped found The Southern Presbyterian Journal and later became the executive editor of Christianity Today magazine. A biography was written about him in 1971 entitled A Foreign Devil in China.
---