Billy Graham Center

---

Archives
The Archives Bulletin Board
This service is intended for Wheaton College students, faculty and staff; people who live in convenient driving range to campus;
or people who will be visiting Wheaton's campus. Every month, this Bulletin Board will highlight a new document or set of docu-
ments that are available in the Archives. Come on over and have a look!
To view items previously featured on the Bulletin Board, click
Now Showing
May 2008: Off the Archival Wall, Part 1 -- In the Reading Room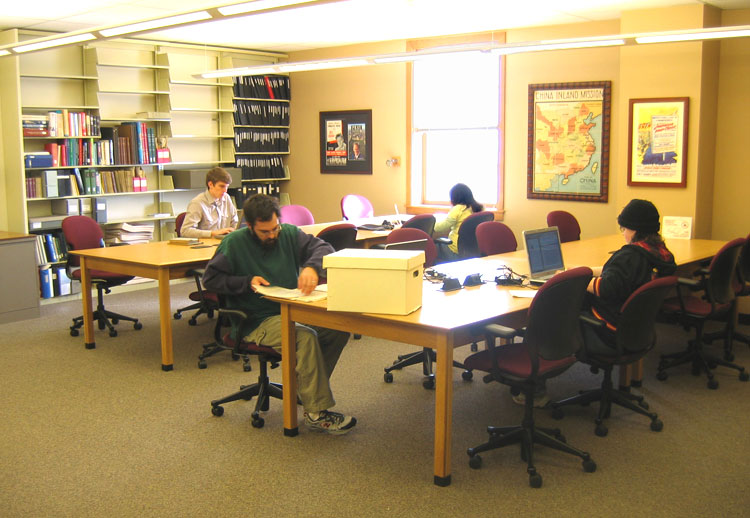 Although the Manuscript Reading Room is the onsite location where researchers use the Archives collections (usually in folders and boxes), we also use it to showcases a few of the posters and other graphic pieces from our collections. Displayed around the room are a Chinese poster depicting the biblical Parable of the Sower, and a poster promoting the 1950 International Congress of Youth for Christ, held in Paris (above to the right and enlarged below). For our many online guests who don't come near our Wheaton facility (there were more than 488,000 of you last year), we want to share these beautiful graphic depictions and appeals with you. View all the Archives posters in the Reading Room.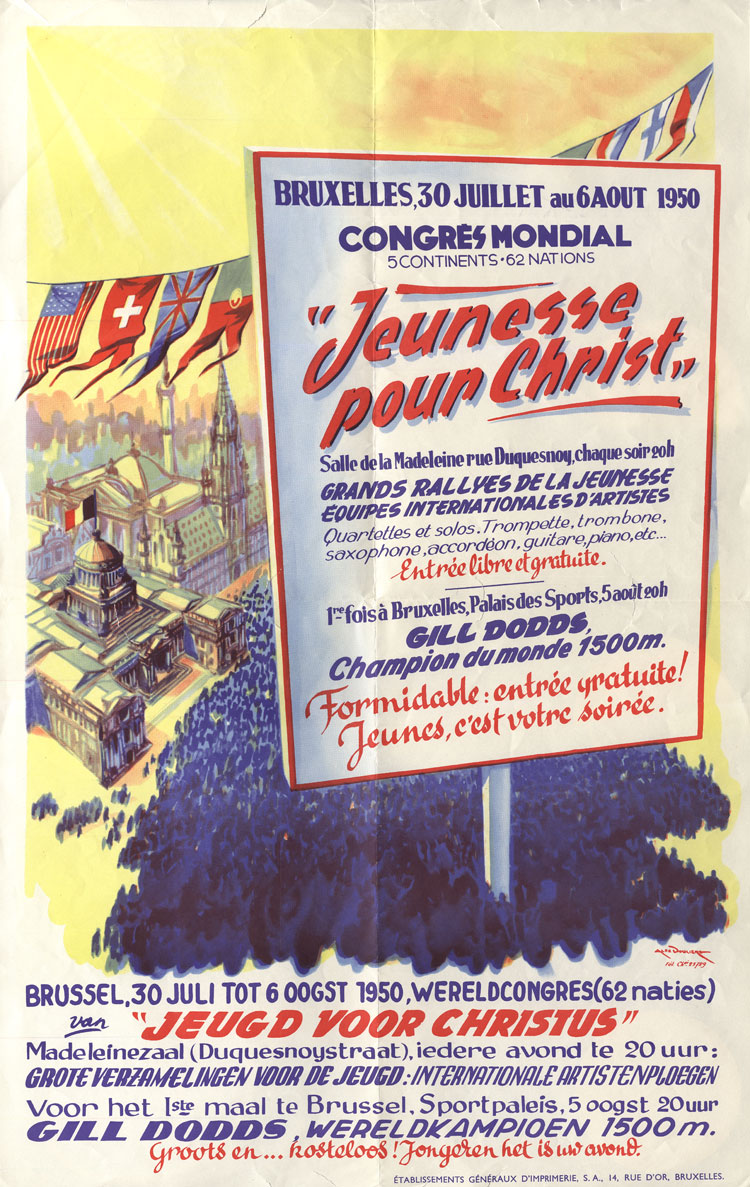 Poster in the French and Belgian languages for the 1950 International Congress of Youth for Christ, held in Paris, France. YFC had started in the United States in the mid-1940s to reach teenagers and young adults. By 1950, organizations had been started in many countries. From Collection 48, Oversize drawer OS 29.
Coming later in the year! Part 2: Posters featured in the Archival Seminar Room. (Also see more Archives posters at our 2007 online exhibit, A Sign Unto You).
---