Billy Graham Center

---

Archives
The Archives Bulletin Board
Every month, this Bulletin Board will highlight a new document or set of documents that are available in the Archives.These are intended solely for the edification of our viewers and cannot be copied or otherwise reused without permission.
To view items previously featured on the Bulletin Board, click
Now Showing

May 2006: "What Does it Mean to Believe?"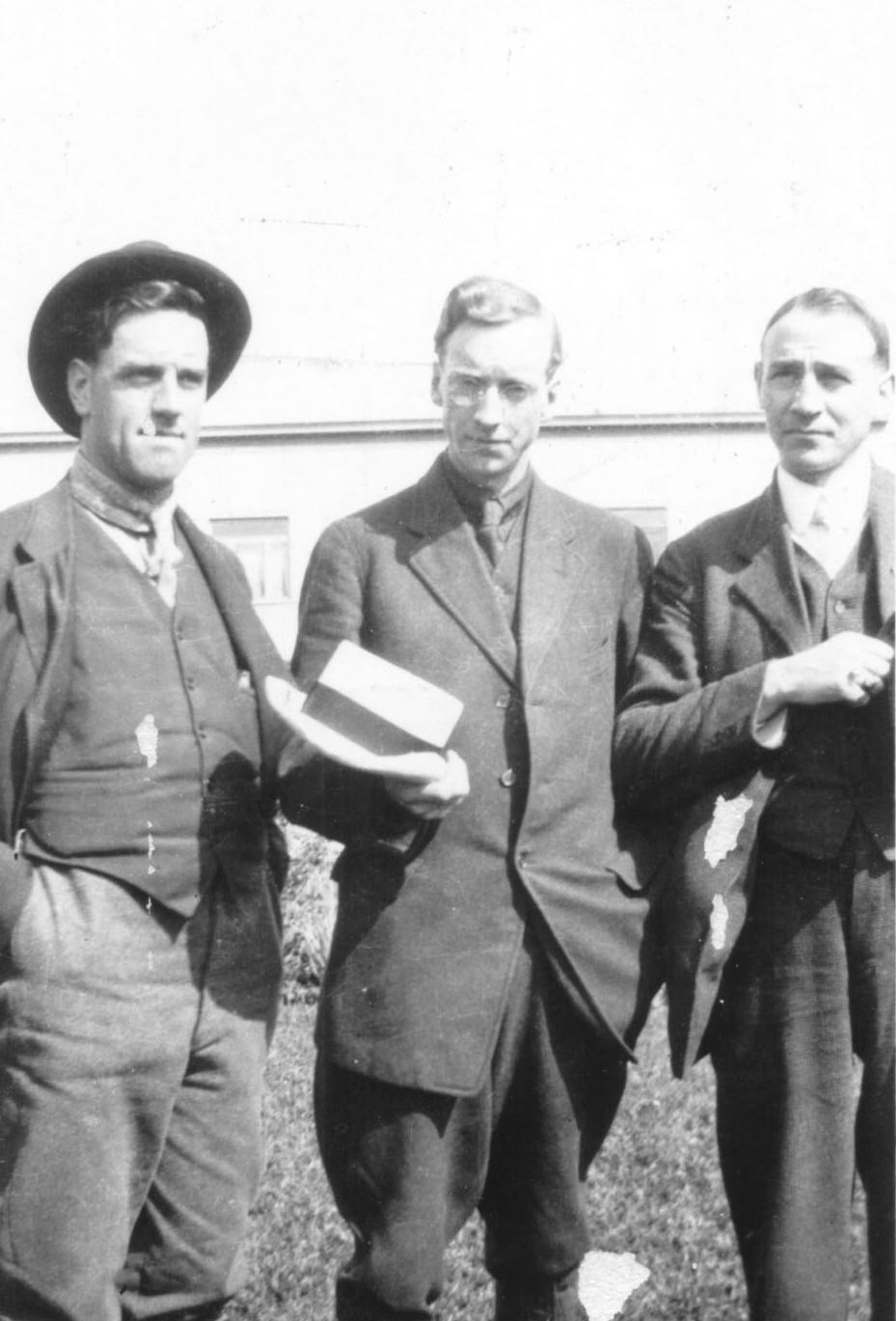 Oswald J. Smith with Jim Matheson on his left and Alec Weir on his right. The three men had just begun an evangelism ministry among the lumberjacks of British Columbia. This picture was taken in 1919, six years after Smith's conversion.
In 1906, Oswald Jeffrey Smith, the eldest of ten children, was born again while attending a meeting of the R. A. Torrey/Charles Alexander evangelistic campaign in Toronto, Canada. Smith went on to become one of the leading Fundamentalist preachers of North America, founder and pastor of the People's Tabernacle (later People's Church) of Toronto, a global evangelist, and an important recruiter and supporter of overseas missionaries.
Click here to hear Smith preach on "What Does It Mean to Believe?" (30 minutes) in which he describes the beginning of his own conversion and the beginning of his faith. 1970.(The sermon is on tape T20 in Collection 322)
Click here to go to the guide to the Oswald Smith Collection (Collection 322) in the BGC Archives.


---
Send us a message
Return to BGC Archives Home Page
Last Revised: 5/01/06
Expiration: indefinite

© Wheaton College 2006