Billy Graham Center

---

Archives
The Archives Bulletin Board
This service is intended for Wheaton College students, faculty and staff; people who live in convenient driving range to campus; or people who will be visiting Wheaton's campus. Every month, this Bulletin Board will highlight a new document or set of documents that are available in the Archives. Come on over and have a look!
To view items previously featured on the Bulletin Board, click
.


Now Showing
January 2004: Pray to God for Swaziland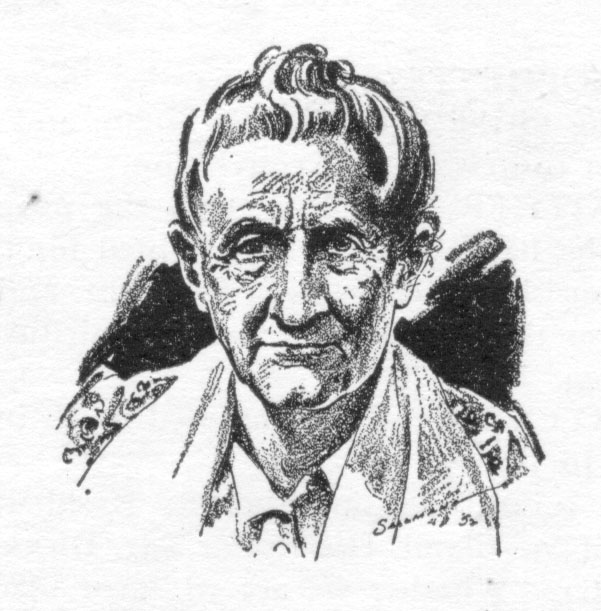 Pray to God for Swaziland, that the Love of God may be seen here, that it may start a fire here which will burn continually, and enlighten their darkened minds. And may he also give me zeal and power to do his work which he has given me, so that nothing will be undone when I am called home. [Letter of Malla Moe dated January 1, 1894. Click here to view the complete text.]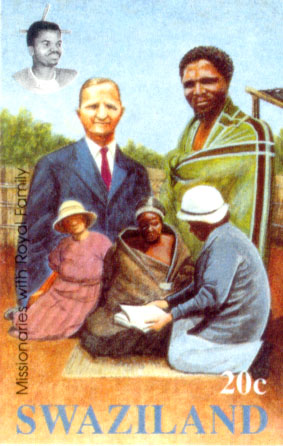 Norwegian pioneer missionary Petra Malena "Malla" Moe (1863-1953) traveled to South Africa in 1892 with the newly formed Scandinavian Alliance Mission (now TEAM). During her sixty-one year career she witnessed to hundreds of Africans of the Love of Jesus Christ. In her Last Will and Testament she had the work of the mission in mind when she wrote I like after God has called me Home, to tell you who are left not to sell anything of my things for money, or give it away to any person; but it is to be used for God in the Mission work where most needed.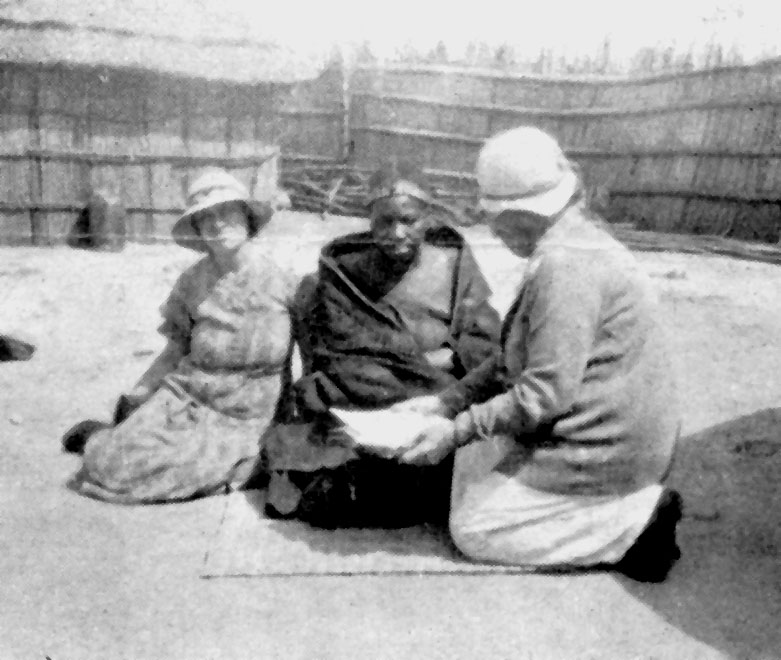 The photograph on the right shows Malla Moe presenting the gospel to Swaziland queen mother while Malena Svalheim sits in the background. This photograph was used in the production of the Swaziland stamp on the right. The stamp shows Arthur Jensen of TEAM (left), King Sobhuza (right) and his son, King Mswati III (upper left).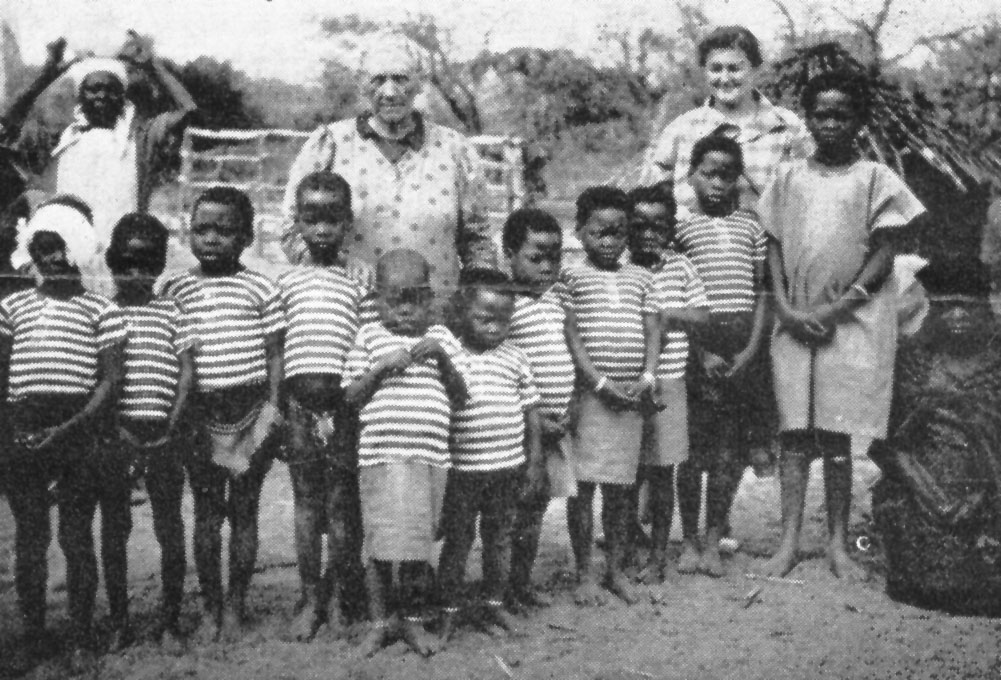 Group of boys received their striped shirts from Malla (center of photo) who gave clothes from American friends. Mrs. Arthur Jensen stands at the right.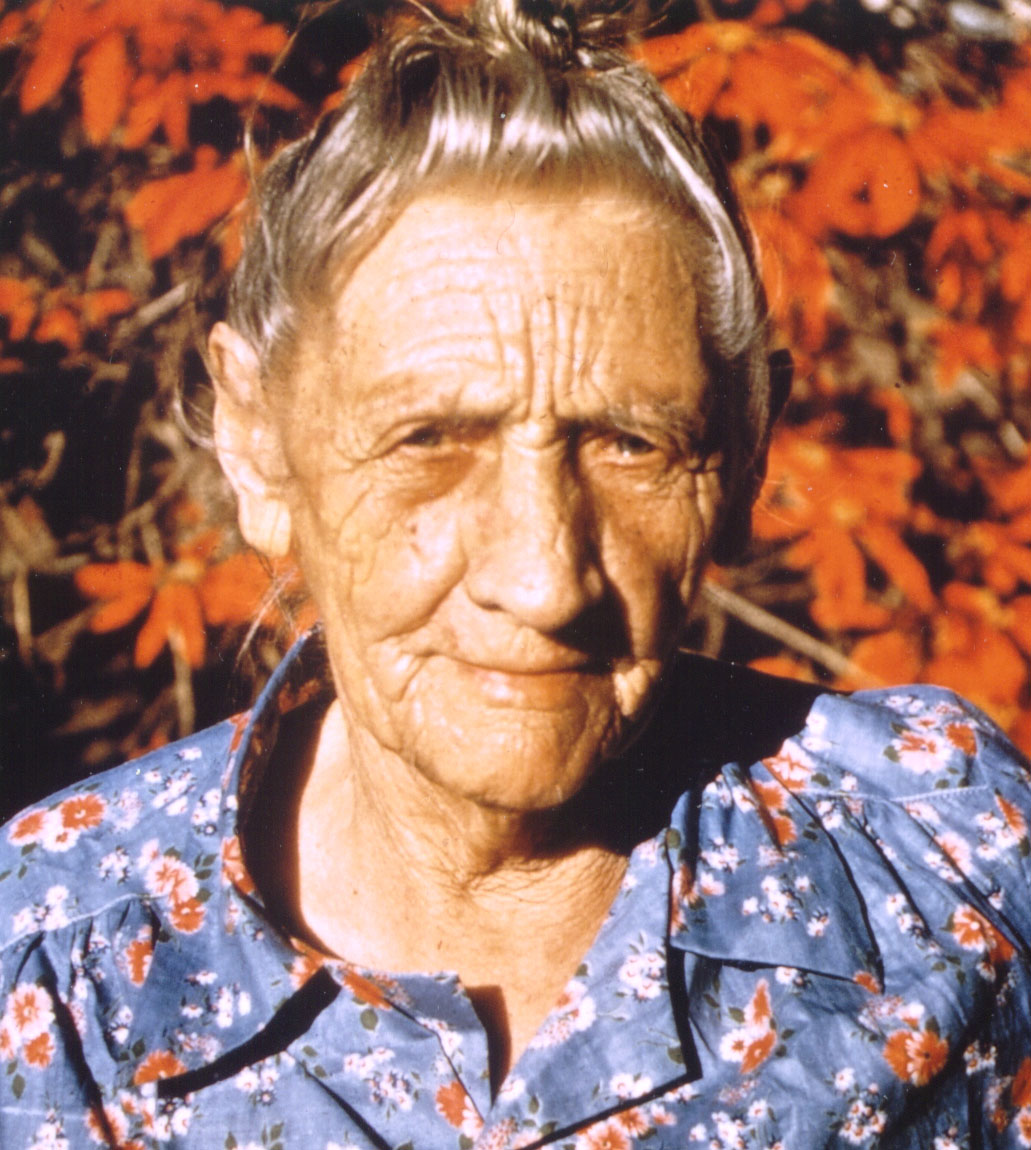 Materials about Malla Moe are located in Collection 280 - Papers of Petra Malena "Malla" Moe. The collection consists of diaries, notebooks, correspondence, clippings, financial records, tracts, photographs and certificates. The correspondence documents evangelistic work among South African tribes in Swaziland and Tongoland and includes descriptions of the Boar War, life in African communities, and church growth.
---
Return to BGC Archives Home Page

Last Revised: 4/28/04
Expiration: indefinite

© Wheaton College 2005