Billy Graham Center

---

Archives
The Archives Bulletin Board
This service is intended for Wheaton College students, faculty and staff; people who live in convenient driving range to campus; or people who will be visiting Wheaton's campus. Every month, this Bulletin Board will highlight a new document or set of documents that are available in the Archives. Come on over and have a look!
To view items previously featured on the Bulletin Board, click
.


Now Showing
July 2003: "I was sick and you looked after me"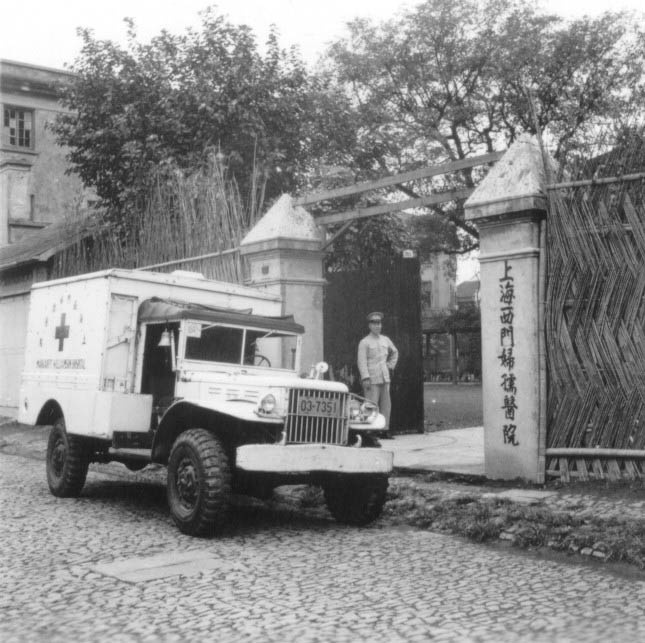 An ambulance is parked in front of the gate at Woman's Union Missionary Society's (WUMS) Margaret Williamson Hospital in Shanghai, China, n.d.
Taking the words of Jesus in Matthew 25:36 to heart, many mission agencies in the nineteenth and twentieth centuries have actively sought to meet the physical as well as spiritual needs of the people with whom they came in contact. These agencies established hospitals and rural medical clinics. Today, many medical missionaries are in the forefront of addressing the malaria, tuberculosis and AIDS epidemics around the world.

Among the collections in the Archives with materials that describe the medical care provided by missions are Africa Inland Mission (CN 81), Clarence W. Jones (CN 349), Latin America Mission (CN 236), Overseas Mission Fellowship (CN 215), Woman's Union Missionary Society (CN 379). Other collections, including oral history interviews, with information concerning medical missions can be found by typing the term "missions, medical" (without quotations) in the Archives searchable online database.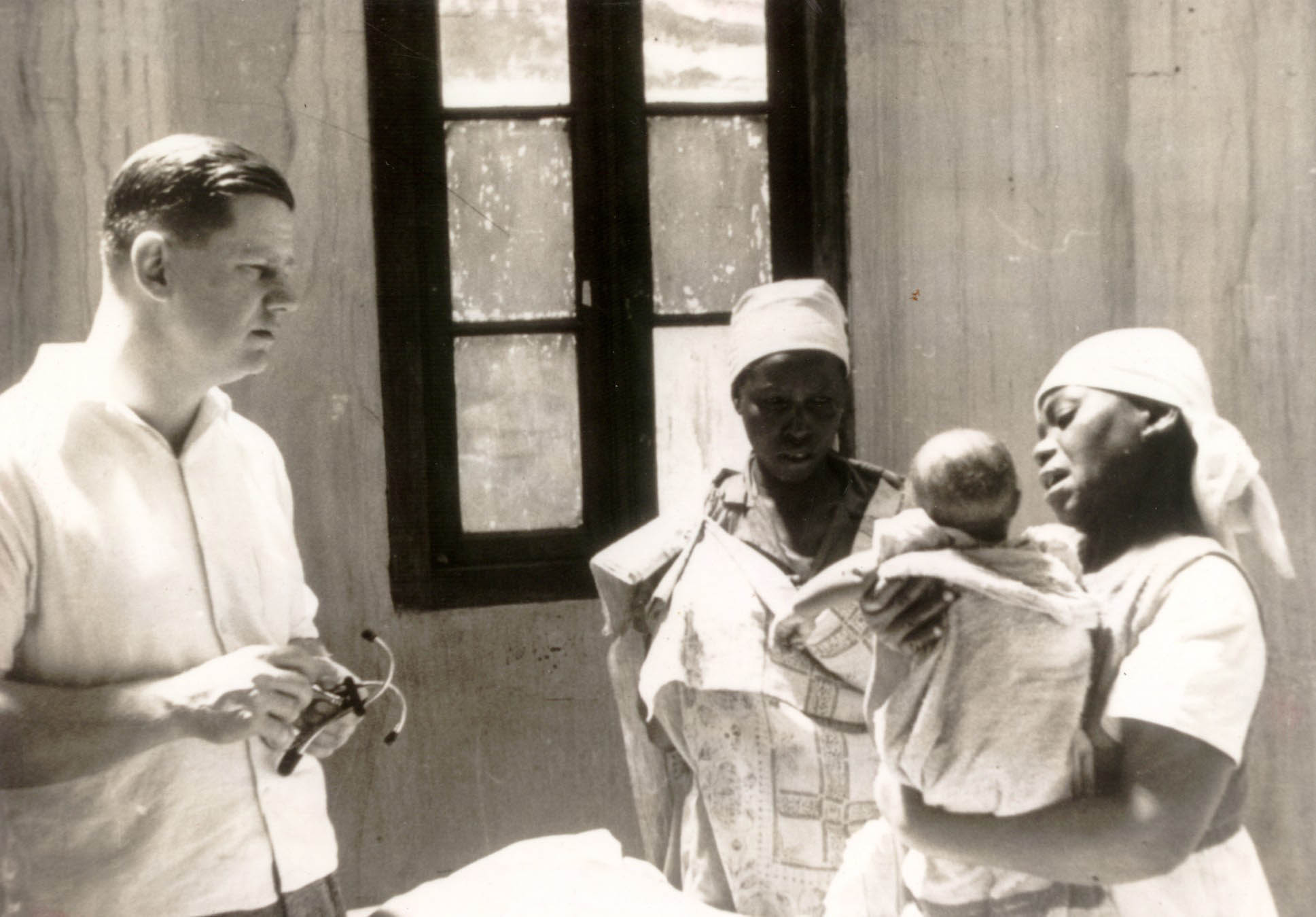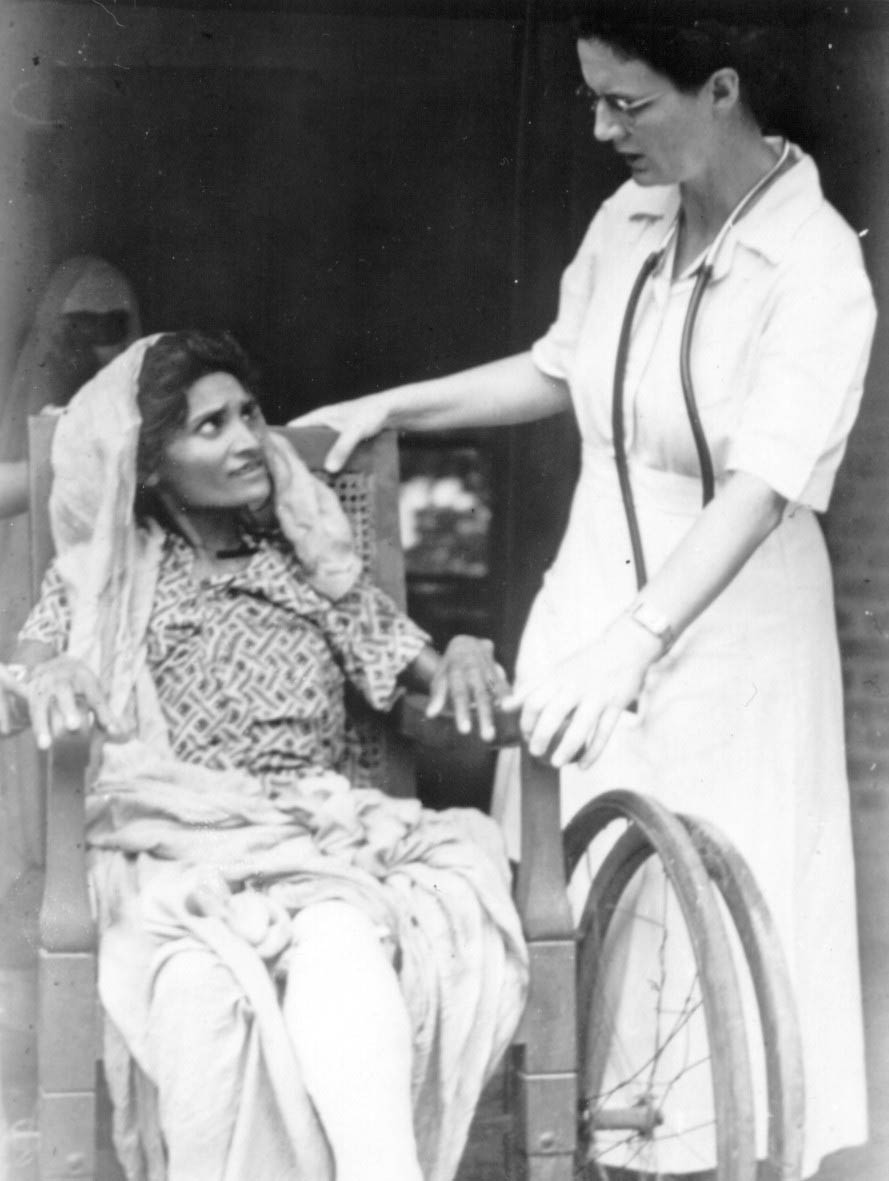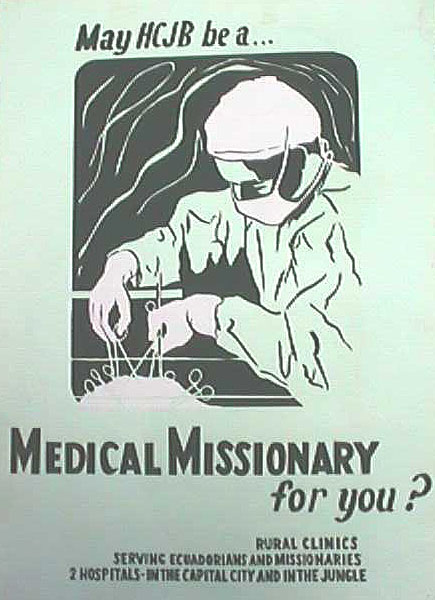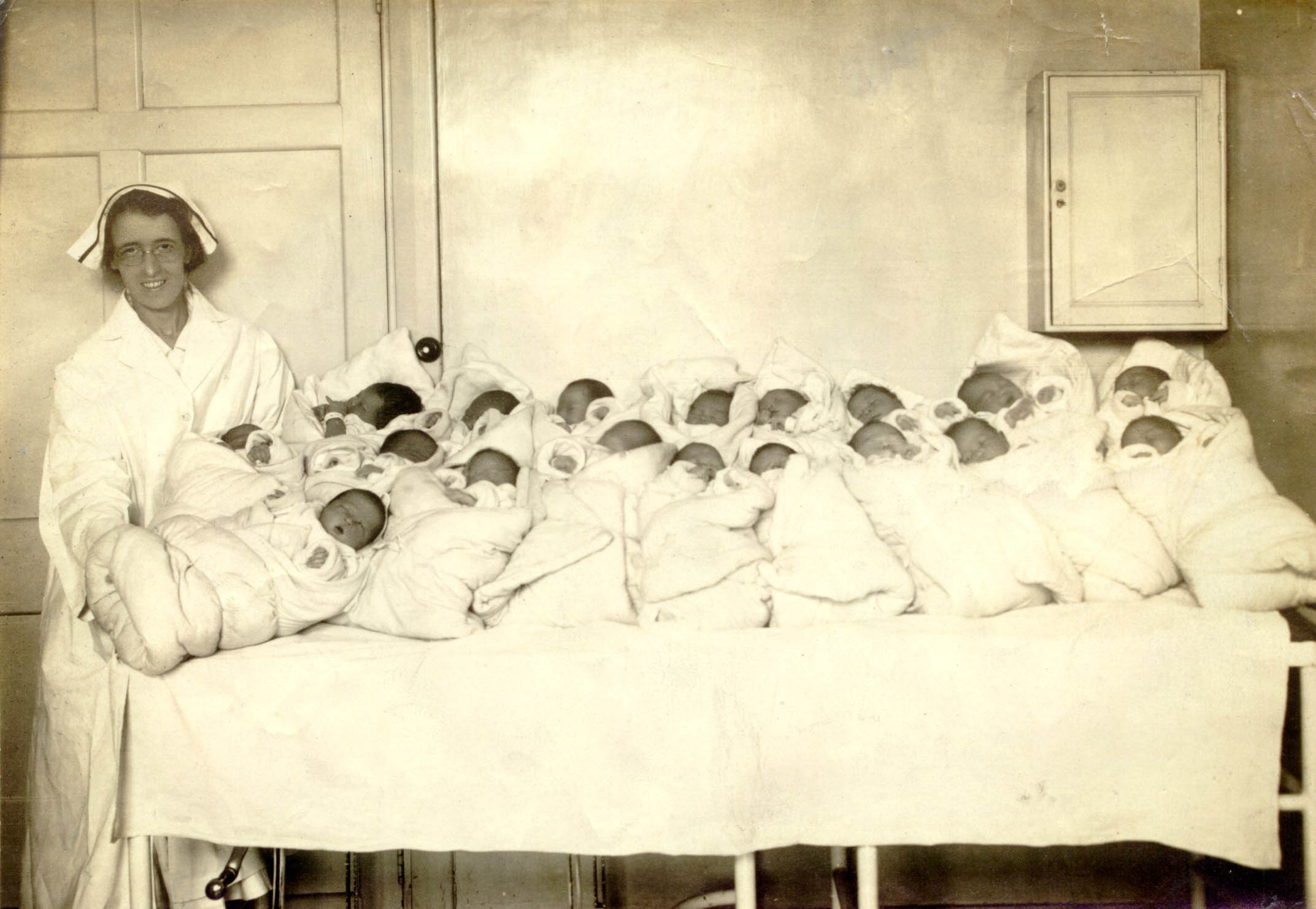 TOP: Dr. Propst, a missionary doctor of Africa Inland Mission (AIM), finishes an examination of a Kenyan baby at a AIM medical facility in Kijabe, n.d.
LEFT MIDDLE: An unidentified WUMS nurse talks with a patient in a wheelchair at an undisclosed medical facility in India, n.d.
RIGHT MIDDLE: A HCJB poster, probably from the late 1950s, that was used in American churches to explain that HCJB provided medical care to Ecuador as well as its popular evangelistic radio station.
BOTTOM: An unidentified WUMS nurse participates in a posed photo with numerous Chinese babies at the Margaret Williamson Hospital in Shanghai, n.d.
---
Return to BGC Archives Home Page

Last Revised: 7/01/03
Expiration: indefinite

© Wheaton College 2005