Billy Graham Center

---

Archives
The Archives Bulletin Board
This service is intended for Wheaton College students, faculty and staff; people who live in convenient driving range to campus; or people who will be visiting Wheaton's campus. Every month, this Bulletin Board will highlight a new document or set of documents that are available in the Archives. Come on over and have a look!
To view items previously featured on the Bulletin Board, click
.


Now Showing
January 2003: I seek to express my thoughts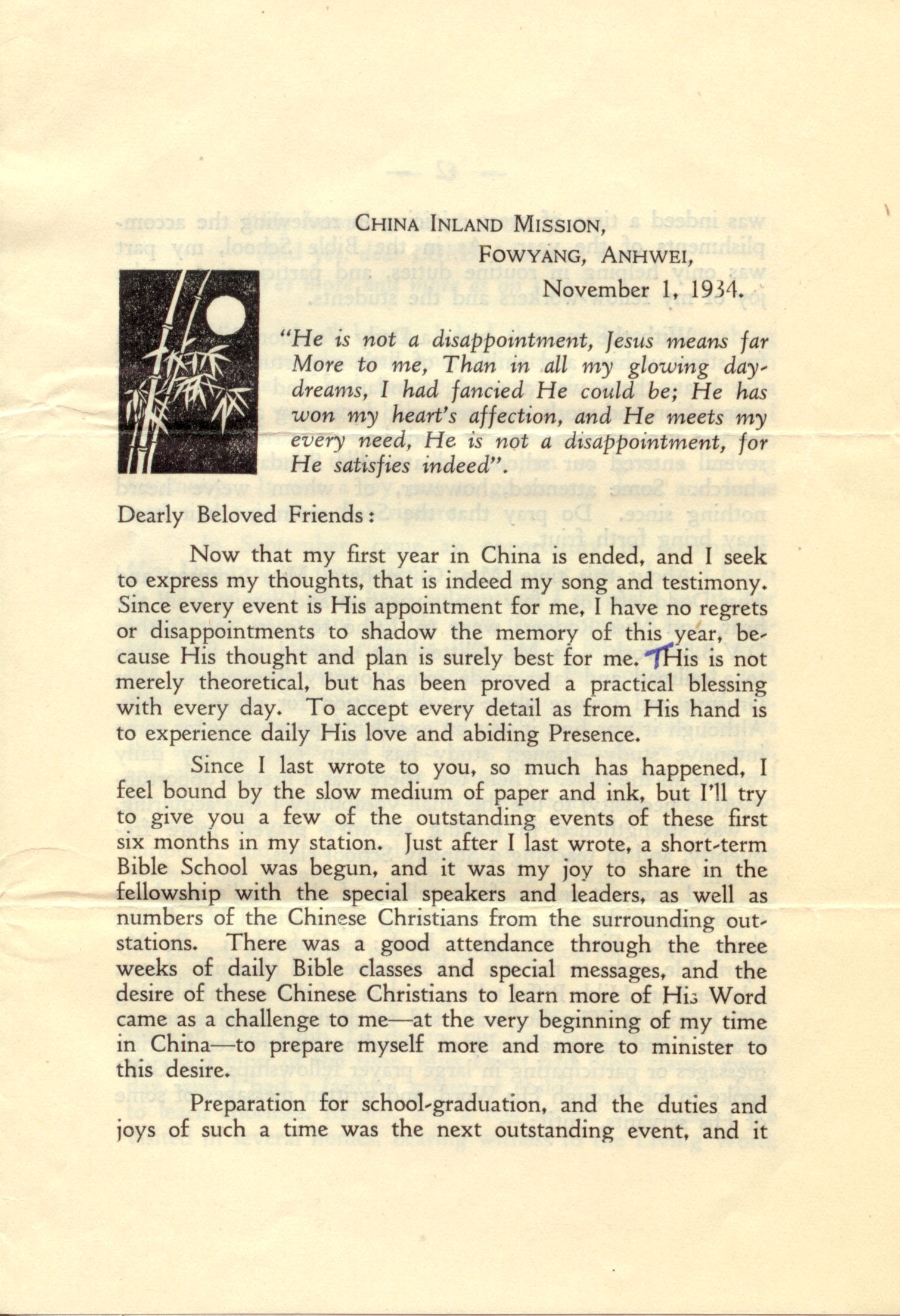 Page one of Marguerite E. Goodner's six-page report on her first year as missionary.

Marguerite Elizabeth Goodner (later Owen) sailed to China in 1933 as a missionary with China Inland Mission. After her first year she sent the above report to her supporters. The report, from Collection 534, box 1, folder 8, was with a letter Marguerite had sent on November 14, 1934.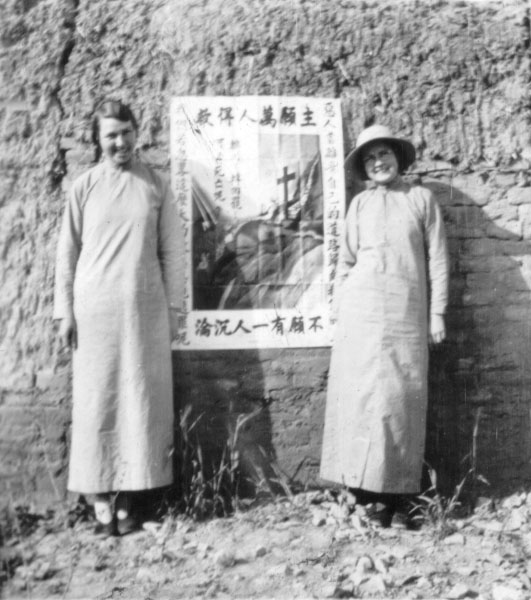 Marguerite Goodner Owen (left) and an unidentified co-worker standing next to a
Chinese evangelism poster. Photograph from Photo Album: Owen, Marguerite V.
The materials in the Papers of Henry Owen Jr. and Marguerite Elizabeth Goodner Owen document the lives and ministry of both Marguerite and her husband Henry.


---
Return to BGC Archives Home Page

Last Revised: 12/23/02
Expiration: indefinite

© Wheaton College 2005