Billy Graham Center

---

Archives
The Archives Bulletin Board
This service is intended for Wheaton College students, faculty and staff; people who live in convenient driving range to campus; or people who will be visiting Wheaton's campus. Every month, this Bulletin Board will highlight a new document or set of documents that are available in the Archives. Come on over and have a look!
To view items previously featured on the Bulletin Board, click
.


Now Showing
May 2002: "We Loved Them Then But Now We Are Taught To Hate"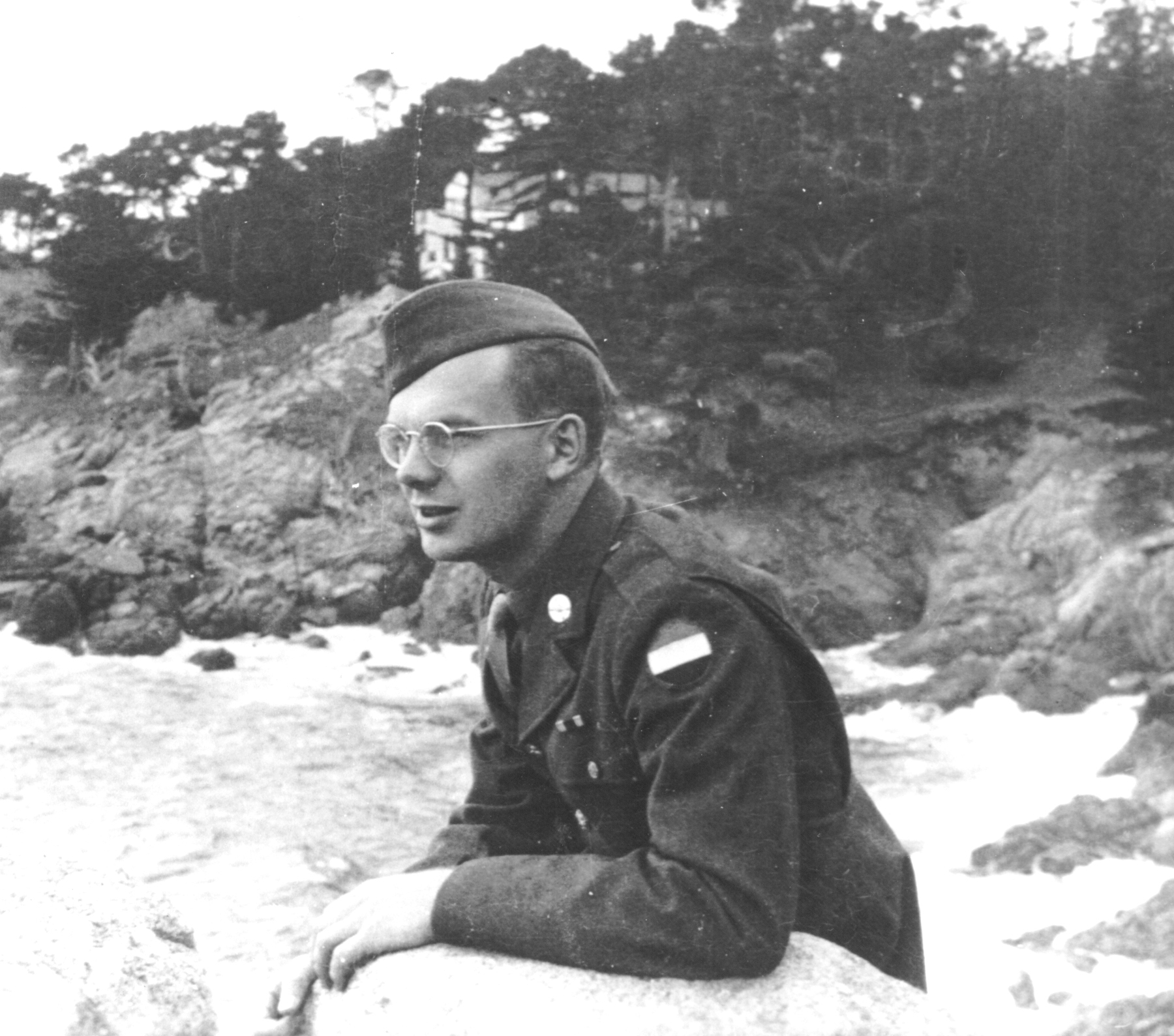 Sgt. Philip Armstrong with the U.S. Army in the Philippines in World War II.
Philip Edward Armstrong (1919-1981) was one of many servicemen who returned from Asia after World War II greatly burdened for the millions of people without Christ. From this concern came Far Eastern Gospel Crusade, now SEND International.
The Papers of Philip Edward Armstrong Collection 572 document the life and ministry of Armstrong, co-founder and general directory of FEBG. Below is a note (folder 2-1) written in November 1944 about an event that probably occurred in that same month in which Armstrong wrote about his experience, during World War II, of being on a patrol in the Philippines when five Japanese soldiers were captured.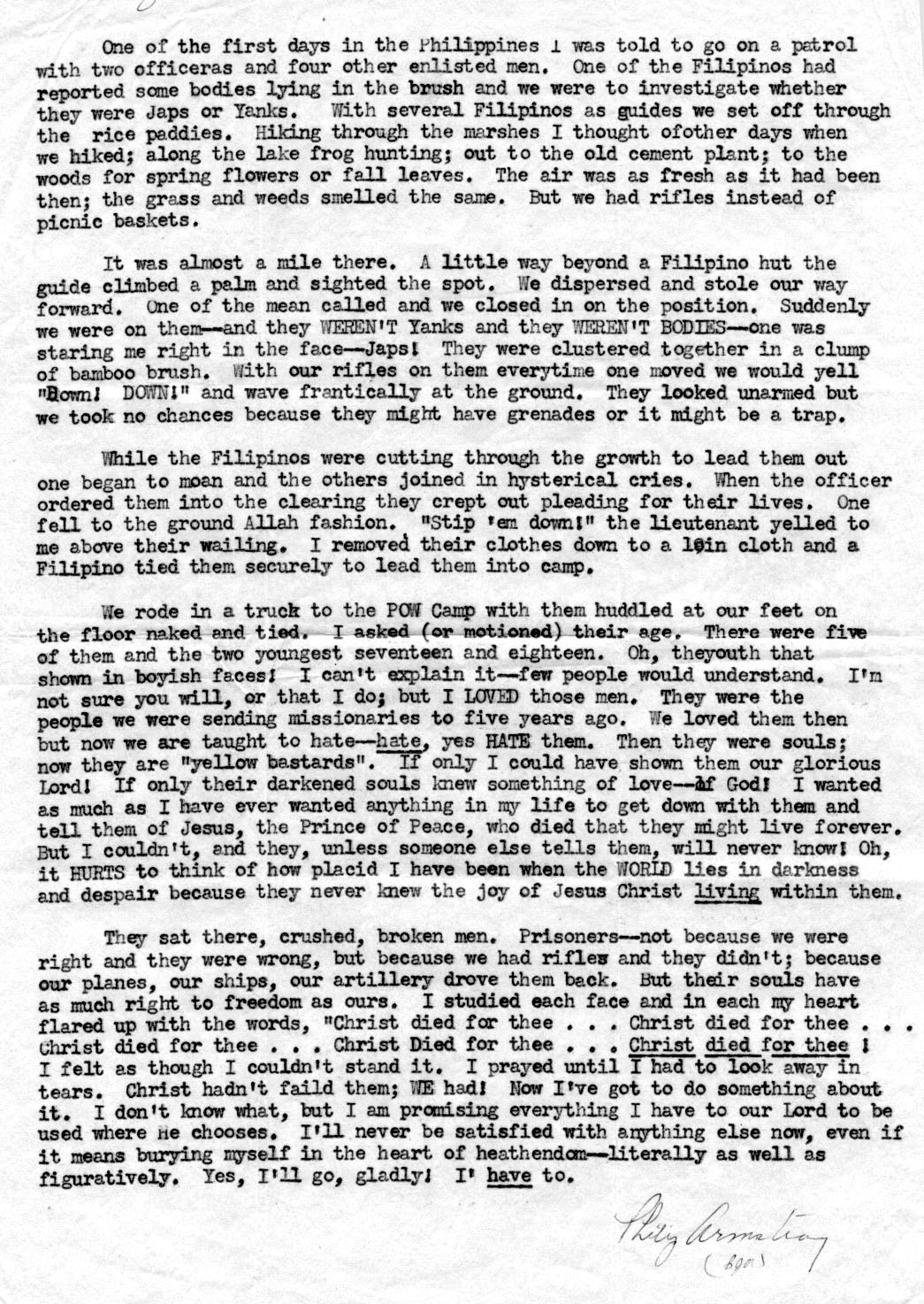 Armstrong was converted at the age of sixteen and graduated from Moody Bible Institute and St. Olaf College. During World War II he was an assistant chaplain in the US Army and after the war he help establish the GI Gospel Hour in Manila, Philippines. Included in the materials in this collection are over fifty audio tape messages he gave on mission themes and correspondence with his family, friends, and staff of FEGC. Other items include articles, clippings, diplomas, manuscripts, ordination certificate, photographs, planning schedules, prayer letters, publications, reports, memos, school newspapers and yearbooks.


---
Return to BGC Archives Home Page

Last Revised: 5/1/02
Expiration: indefinite

© Wheaton College 2005