Excerpt (approximately 2 minutes) from the oral history with Debbie Dortzbach, who was interviewed by Paul Ericksen in 1988. This excerpt came from audio tape T1 in Collection 402. The photographs of Dortzbach and Francis Schaeffer both came from Wheaton College's 1969 Tower yearbook, provided by the Wheaton College Archives. Debbie Dortzbach and her husband Karl were short-term missionaries in Ethiopia when she was kidnaped and held twenty-six days by Eritrean Liberation Front rebels. To find out more about Debbie Dortzbach click here.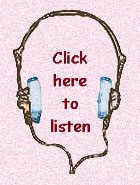 DORTZBACH: Oh, I loved Wheaton. I was so happy to be there. It... it was a breaking point for me. Now I know that Wheaton for some is just the opposite, a new sense of freedom and independence from home. But actually I was leaving [pauses] that rebellion behind and it was a new start. I felt immediately accepted. I felt comfortable with my friends and roommates and people in good old Williston. And a lot of my years at Wheaton were influenced by Women's Glee.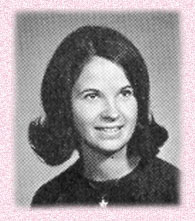 That was kind of a discipleship opportunity there for real growth, so that influenced me a great deal. The studies were tough. I...I wasn't quite prepared [laughs] for college level work. I think I had to mature in that and searched very heavily to evaluate my goals and career goals because I found some courses very difficult. But I did find the spiritual opportunity for growth so prevalent and [pauses] I took advantage of that. I think...I think God really used Wheaton in my life to mature me and to prepare me for other things that were coming.
INTERVIEWER: What sort of things did you get involved in that facilitated that?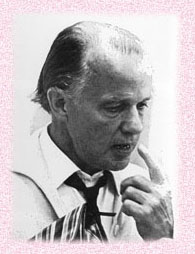 DORTZBACH: I already mentioned Women's Glee, and that had a great impact. Later on, when I was kidnaped, I remembered some of the words of a lot of the anthems we had sung, and they... they really ministered to me. Such things as "Cease your bitter weeping, holy host of Jesus." We had sung that. Psalm 13 we had sung. And so they were...they were ingrained in my mind and in my life. Francis Schaeffer came to Wheaton while I was there, and I could still picture him on that vast platform in Edman Chapel with mounting crescendos saying, "Keep on! Keep on! Keep on!" And there I was in the midst of these soldiers being held hostage, and that rang through my ears. So those experiences God definitely had a purpose in.
To find out more about Debbie Dortzbach or Collection 402 at the Archives click here.


Continue to the next excerpt of Cliff Barrows
---
---
---
Last Revised: 11/28/01
Expiration: indefinite