Billy Graham Center

---

Archives



"Among All the Thousands of Pieces of the Human Mosaic: The Last Decade of Donald A. McGavran"



From Photo file: McGavran, Donald A.
Circa 1965, probably at Fuller Seminary. At table, third from the left, is Donald McGavran. Fourth from the left is David Hubbard. Sixth from the left is Ted Engstrom.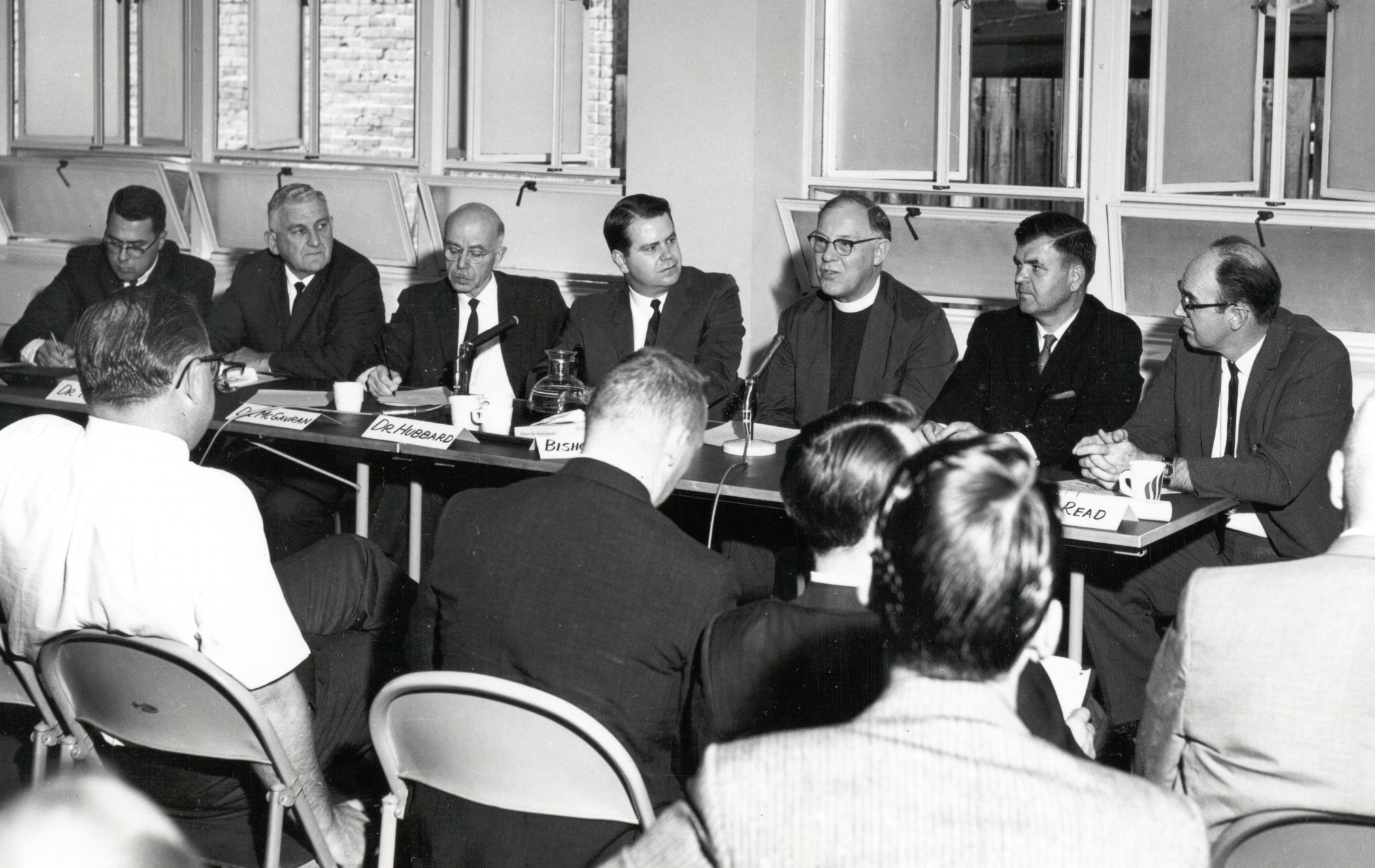 ---