Billy Graham Center

---

Archives
Bill Bright Message, The Uniqueness of Jesus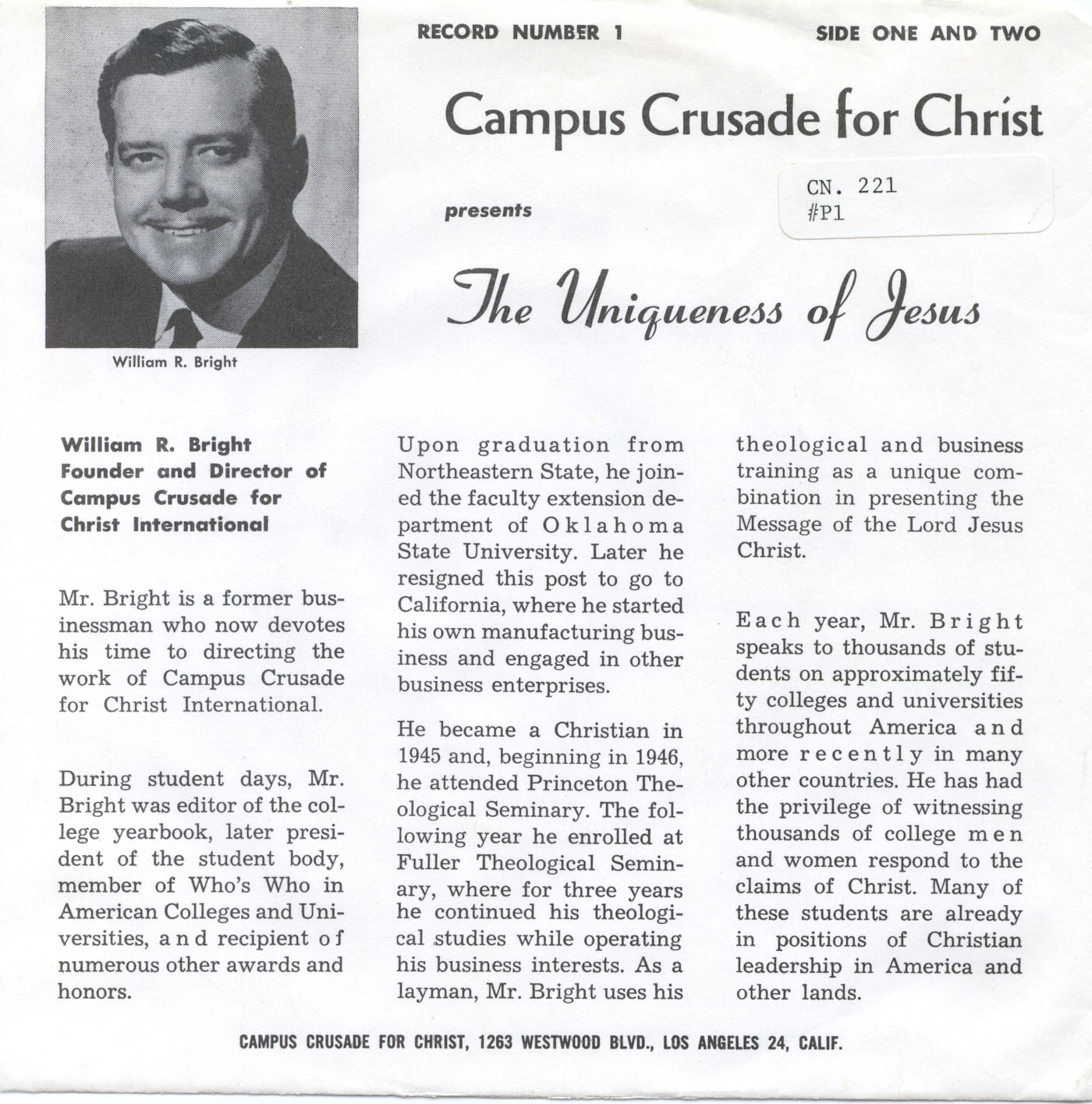 Record jacket cover of the phonograph record containing Bright's message.
On this page is a link to a message recorded by Bill Bright ca. 1960. It was part of an album of messages produced by Campus Crusade for Christ, entitled What Christians Believe.



You will need RealAudio Player to hear them through your Web browser. Clicking on the RealAudio icon to the right will link you to the RealAudio Web site from which to download the needed software.

Click
to hear the message. Side one and two of the record have been combined. The recording is approximately 45 minutes.
Return to BGC Archives Home Page

Last Revised: 7/22/03
Last Revised: 1/5/05
Expiration: indefinite

© Wheaton College 2005