Billy Graham Center

---

Archives
John Stott, 1921-2011
Memorial Page
The materials on this page are intended solely for the edification of our users and cannot be copied or otherwise reused without permission.


In 1956, Stott came to North America at the invitation of the InterVarsity Christian Fellowships of Canada and the United States to hold "missions" on several college and university campuses. These missions included evangelistic lectures on the basic tenets of Christian faith as well as many meetings one-on-one and in small groups with both Christian and non-Christian students. These missions were examples of the kind of outreach Stott was already very experienced in leading in England and which he would continue to lead in many different countries for the rest of the century.

Below is a letter from Stott that made up the first page of the handbook for IVCF staffers at the various schools who were preparing for the mission on their campus.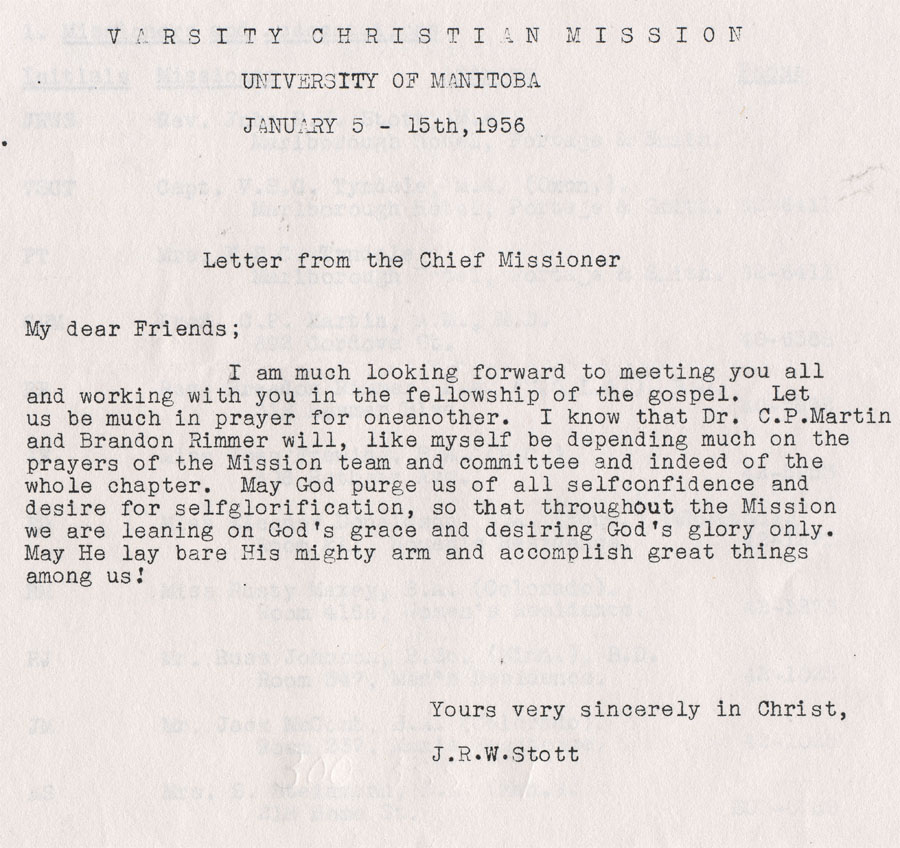 Return to memorial page
---
Return to BGC Archives Home Page

Last Revised: 7/29/11
Expiration: indefinite

© Wheaton College 2017