Billy Graham Center

---

Archives

The 1946 YFC European Tour
On this page are photos and documents from the first Youth for Christ evangelistic tour outside of North America. The tour lasted from March 18 to April 28. Although most of the time was spent in England, the group also visited Scotland, Ireland, Sweden, Denmark, the Netherlands, Belgium, and France. The team consisted of YFC president Torrey M. Johnson, Billy Graham, Charles Templeton, and J. Stratton Shufelt. This was the first trip to Europe for all of these men.
Chuck Templeton, Torrey Johnson and Billy Graham in a publicity photo for the European trip taken in the YFC offices in Chicago. Ca. March 1946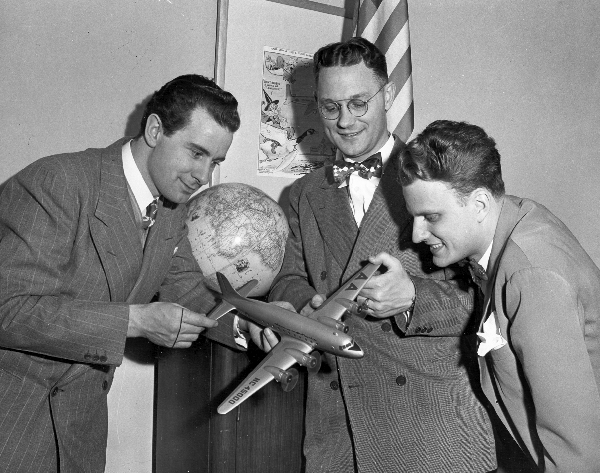 One of many telegrams of support sent to the YFC team by other YFC leaders. March 17, 1946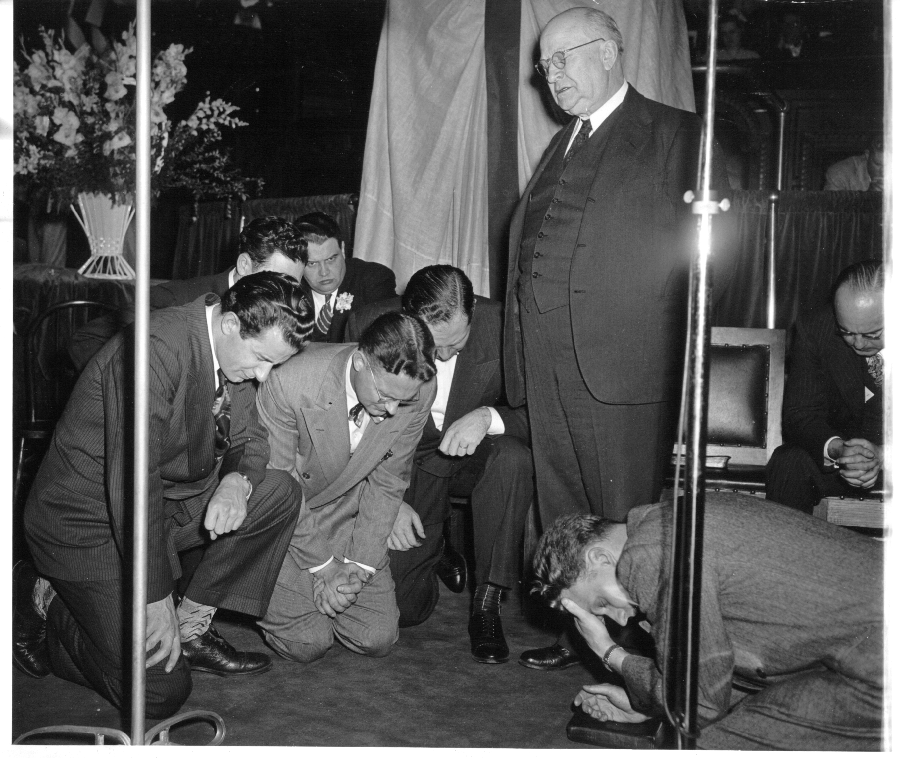 Prayer of dedication for the YFC European team, the night before their flight. Standing and praying is Rev. H. C. Ironside of Chicago's Moody Memorial Church. Kneeling left to right: Chuck Templeton, unknown, George Wilson of the Minneapolis YFC club (looking at camera), Torrey Johnson, unknown, Billy Graham. March 17, 1946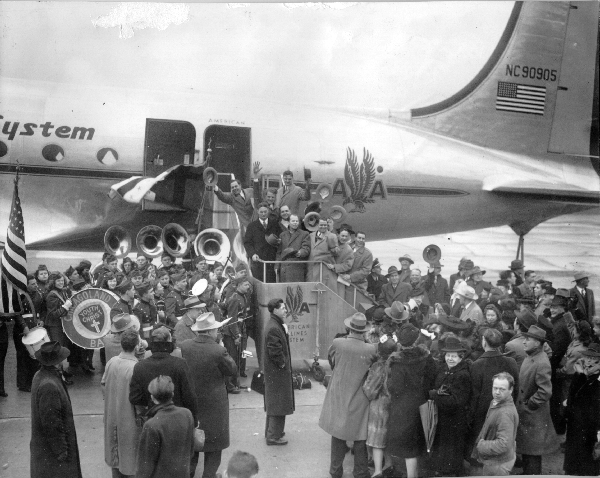 YFC team departing from Chicago for Europe, March 18, 1946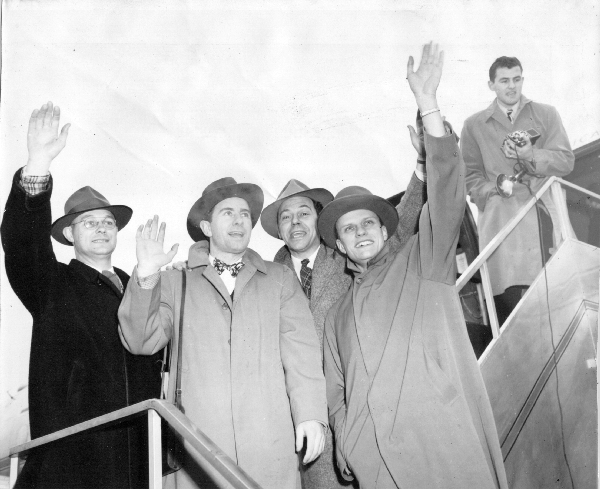 Getting ready to board plane. From l to r: Johnson, Templeton, Shufelt, Graham, unknown (man with camera). March 18, 1946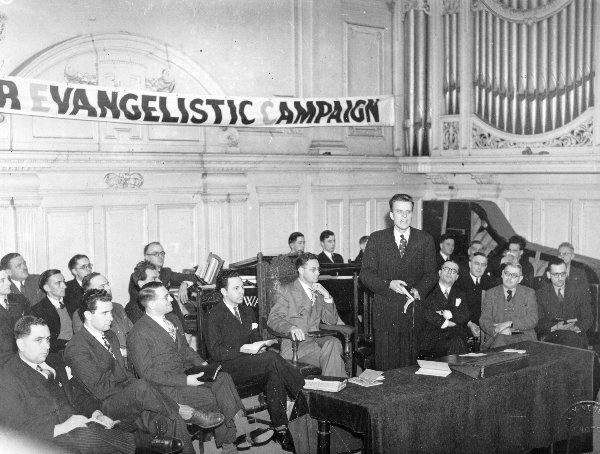 Graham speaking to a YFC meeting in Manchester. Among those seated behind him are the other members of American group. Ca. March 23, 1946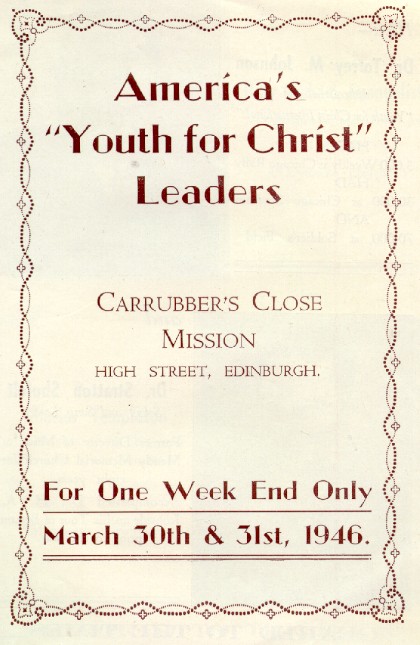 Brochure announcing the meetings the YFC team held in Edinburgh, Scotland on March 30-31, 1946. Click
here
to see the rest of the brochure.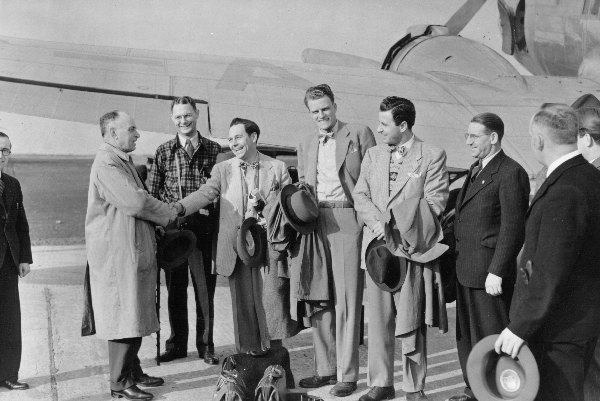 The YFC team arriving in Belfast. From l to right. Unknown, Rev. Tocher (shaking hands), Johnson, Shufelt, Graham, Templeton, Gavin Hamilton, unknown, unknown. April 1, 1946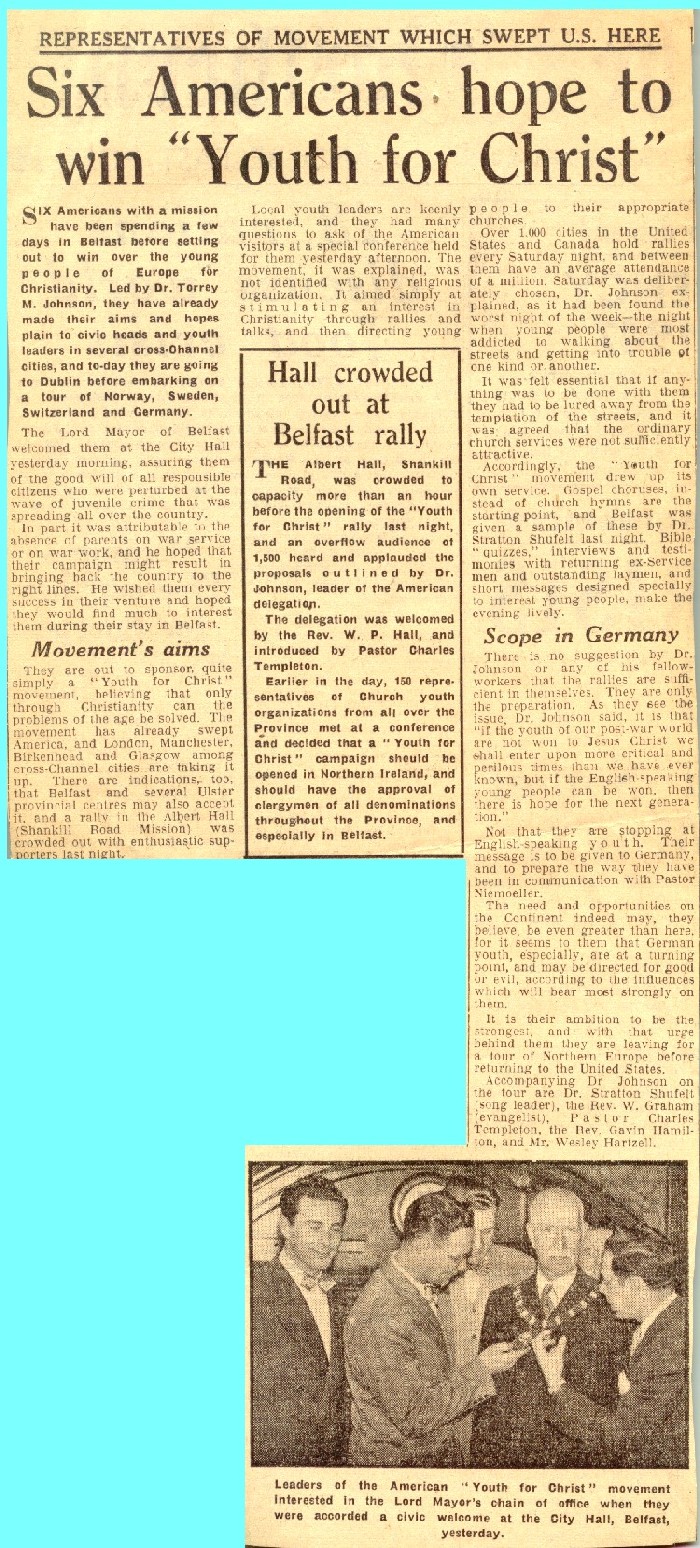 Article from a April, 3, 1946 Belfast paper about the meeting of the YFC team with the Lord Mayor of Belfast the previous day.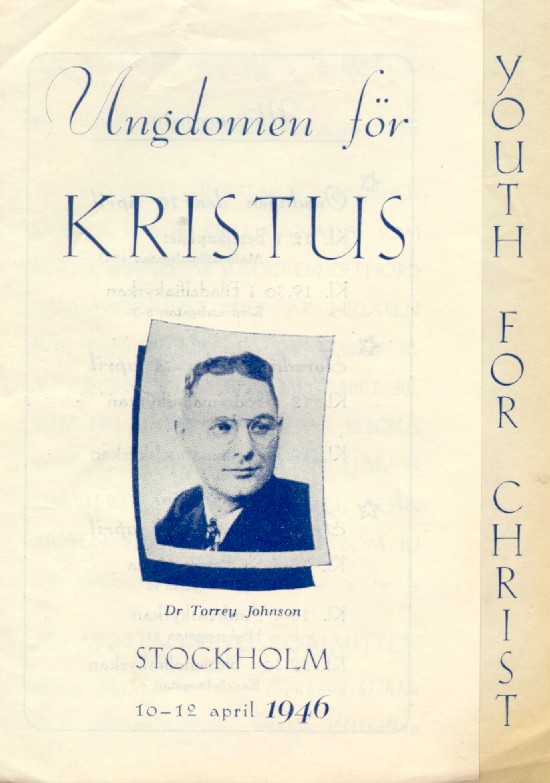 Brochure announcing the meetings Torrey Johnson held on his own in Stockholm, Sweden on April 10-12, 1946. Click
here
to see the rest of the brochure.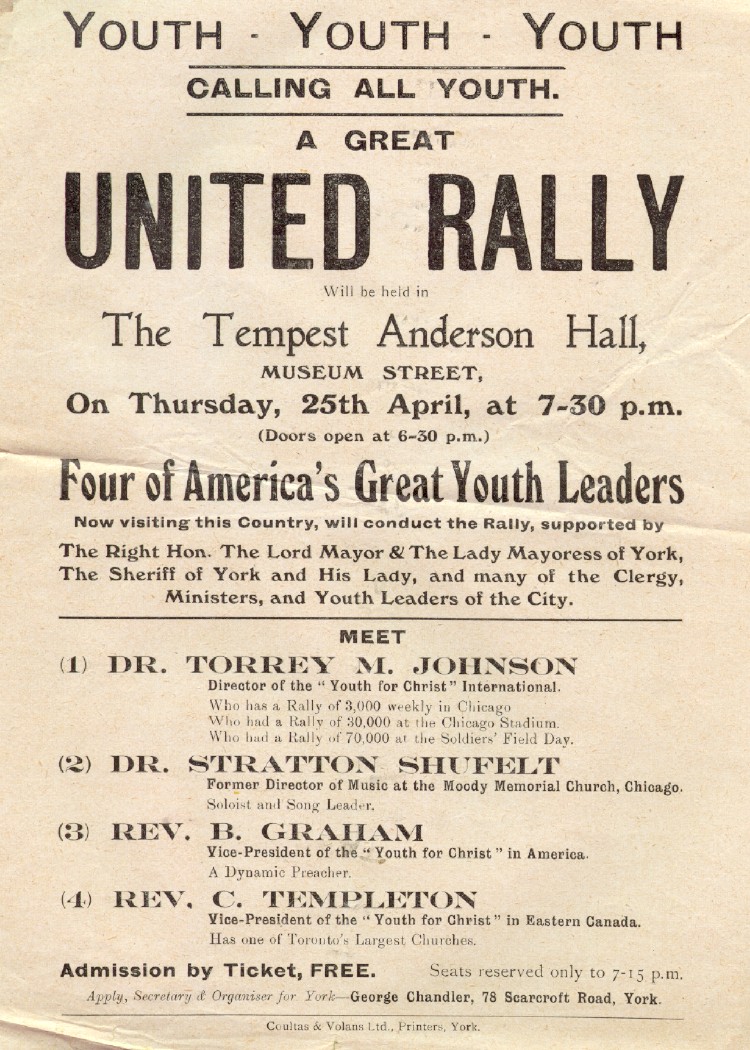 Handbill announcing the YFC rally held in York, England on April 25, 1946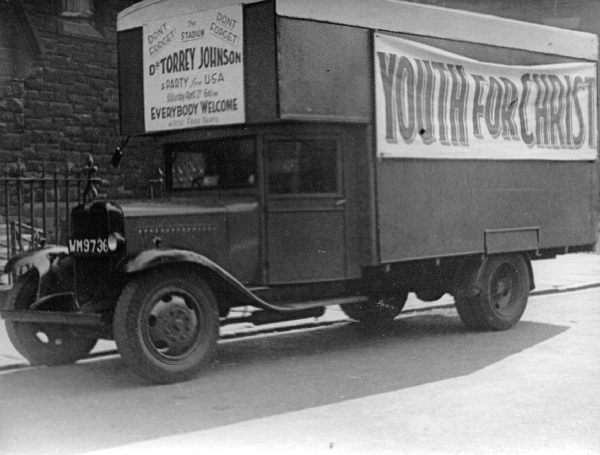 Gathering a crowd for the final YFC rally of the tour. Ca. April 27, 1946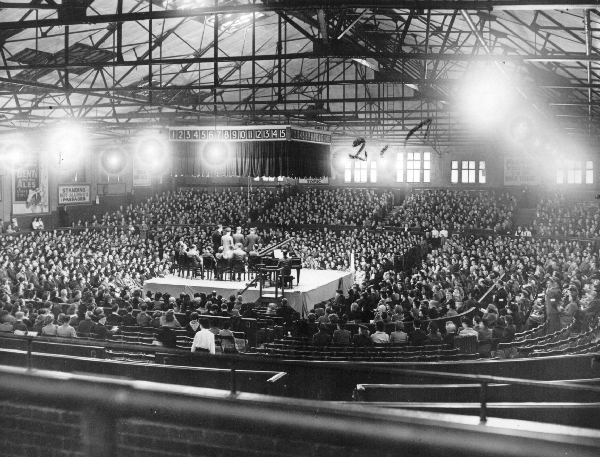 The final rally of the tour in Liverpool, England. April 28, 1946
---
Return to BGC Archives Home Page

Last Revised: 2/1/06
Expiration: indefinite

© Wheaton College 2006