Billy Graham Center

---

Archives
Missionary Malla Moe's Letter of January 1, 1894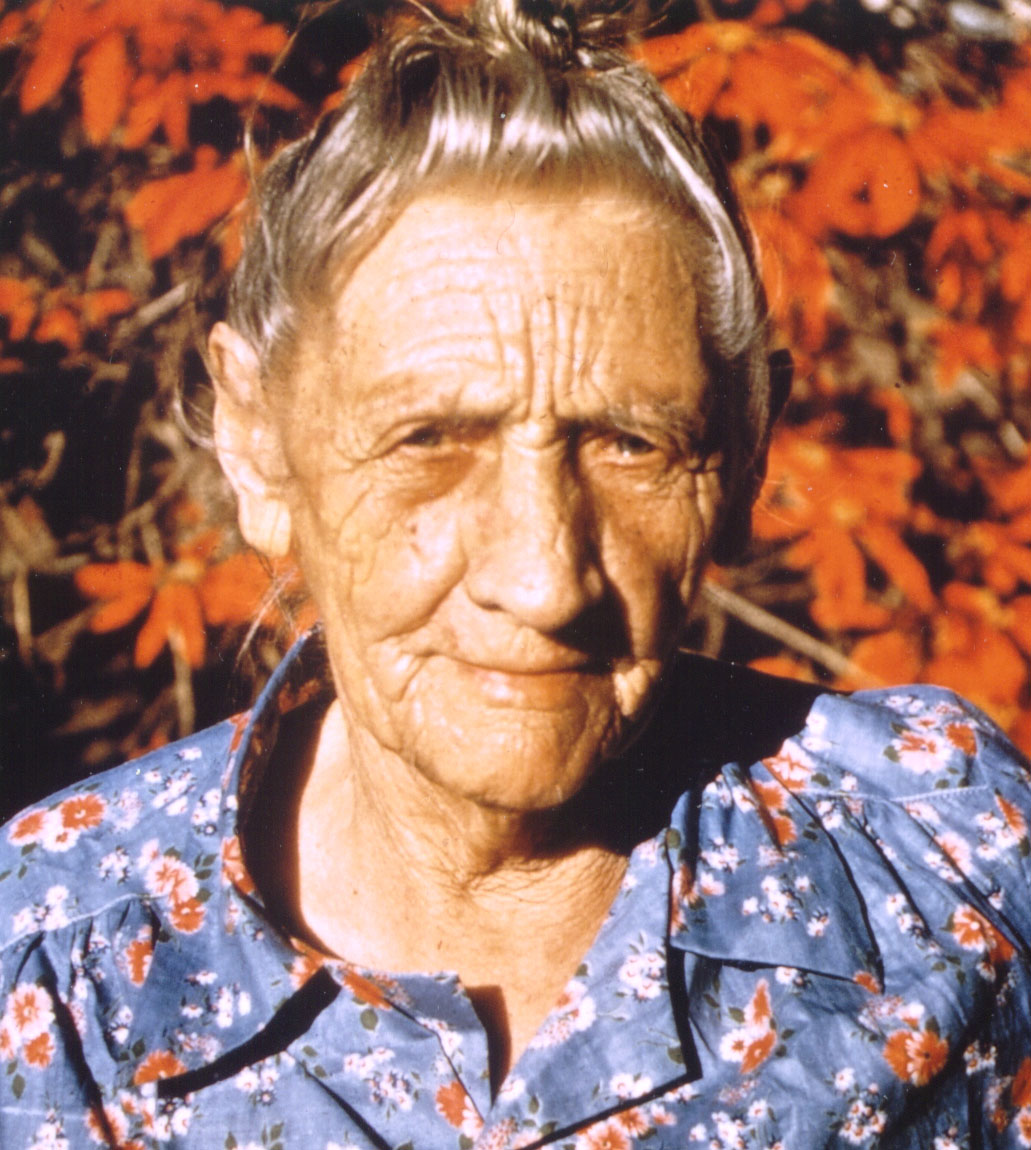 Norwegian pioneer missionary Petra Malena "Malla" Moe (1863-1953) traveled to South Africa in 1892 with the newly formed Scandinavian Alliance Mission (now TEAM). During her sixty-one year career she witnesses to hundreds of Africans of the Love of Jesus Christ. Below is one of the many letters she wrote from the collection of her papers.
January 1, 1894 from Edabukeni Kraal [Camp]
Since it is a year since I wrote you last, it might be of interest for you to hear a little bit from me. Last time I was living among the natives in Natal, and now I am among the natives in Swaziland. When I look back over the time I have spent in Africa, then I can only thank God with all my heart for the grace that has been bestowed on me through his help up to the present time that my lamp of faith has not been put out. You will notice the name of the kraal at which I am staying, this name means "In Sorrow". There are 57 people here in this kraal, and although the name of the kraal is "in Sorrow" we are getting along very nicely as all the people are very friendly towards me. The Head of the kraal is the one who treats me the best, yes just as if I were one of his own children. I don't know why he is so good to me, since he does not know God, and nothing about His Word, and the worse is neither he nor any of the others seem to have the least desire to know God. They refuse to believe in the resurrection, and say it is a wrong teaching that anyone can ever enter Heaven. Life in the kraals here in Swaziland is similar to that in Natal. Through a low door we have to creep into the kraals and their furnishings consist of mats which are provided for us to sit on. In the kraal where I am staying now there is plenty of milk and water. Also there are many large shade trees under which we can be comfortable even in the hottest time. In all I feel that I thrive here in Swaziland.
If God can just get there people's hearts to believe that there is a God in Heaven who loves them, I believe they would soon turn to him, as nothing is as powerful as love. But if anyone shows them love they expect gifts to go along with it, and if the gifts are not forthcoming, they are not shy in asking for that which they want. A needle, box of matches, a handful of salt or similiar things they look upon as very valuable gifts, so one can really not say that they [are] demanding. With respect to the food, I have now learned to eat several of their courses, and there are some that I really enjoy. God is really good who satisfies both black and white with his blessings. When I bow my head to thank the Lord for the food, they laugh at me and want to know what I am doing. I try to explain it to them what it is that I do, and at times seem to understand, but as yet they have not grasped it completely, and will not until God Himself teaches them. Yes, pray to God for Swaziland, that the Love of God may be seen here, that it may start a fire here which will burn continually, and enlighten their darkened minds. And may he also give me zeal and power to do his work which he has given me, so that nothing will be undone when I am called home.
I must now close with loving greetings to you and all the other friends.
Your sister in the Lord,
Malla Moe



Materials about Malla Moe are located in Collection 280 - Papers of Petra Malena "Malla" Moe. The collection consists of diaries, notebooks, correspondence, clippings, financial records, tracts, photographs and certificates. The correspondence documents evangelistic work among South African tribes in Swaziland and Tongoland and includes descriptions of the Boar War, life in African communities, and church growth.
---
Return to BGC Archives Home Page

Last Revised: 12/03/03
Last Revised: 1/5/05
Expiration: indefinite

© Wheaton College 2005