Billy Graham Center

---

Archives
The Archives Bulletin Board
This service is intended for Wheaton College students, faculty and staff; people who live in convenient driving range to campus; or people who will be visiting Wheaton's campus. Every month, this Bulletin Board will highlight a new document or set of documents that are available in the Archives. Come on over and have a look!
To view items previously featured on the Bulletin Board, click
.


Now Showing
April 1999: The Woman's Union Missionary Society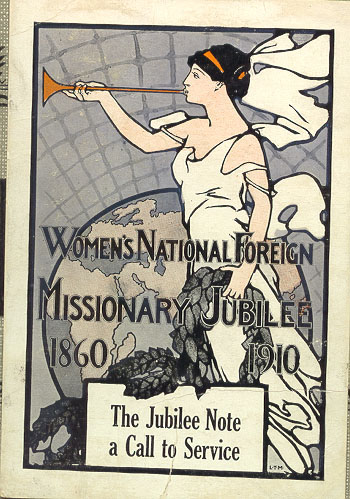 The Woman's Union Missionary Society, started in 1860, was the first American mission board created specifically to provide a means for single American women to go overseas as missionaries. Collection 379 in the Archives contains over 21 cubic feet of the WUMS' correspondence, reports, minutes, photos and other records that describe the Society's pioneering evangelistic, medical and educational work in China, India and Japan. (Above: A poster commerating the fifty year anniverary of the WUMS. From folder 379-48-2.) Below: the nursery at the Margaret Williamson Memorial Hospital in Shanghai, China, no date. This photo is from file "Medical Care-China". The Williamson Hospital was also the site of a medical school for training women doctors.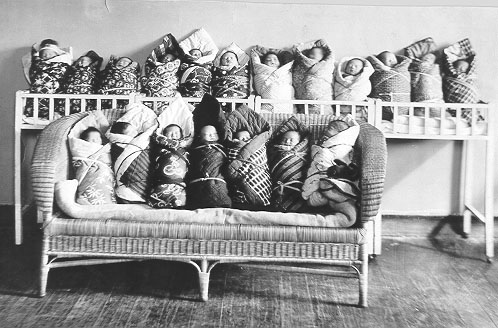 Click
to go to the guide for WUMS collection.


---
Return to BGC Archives Home Page

---

Last Revised: 3/31/99
Expiration: indefinite

© Wheaton College 2005