Billy Graham Center

---

Archives
The Archives Bulletin Board
This service is intended for Wheaton College students, faculty and staff; people who live in convenient driving range to campus; or people who will be visiting Wheaton's campus. Every month, this Bulletin Board will highlight a new document or set of documents that are available in the Archives. Come on over and have a look!
To view items previously featured on the Bulletin Board, click
.


Now Showing
February 1999: "May HCJB..."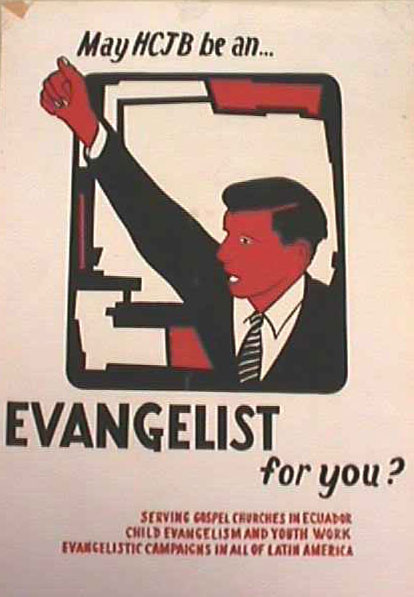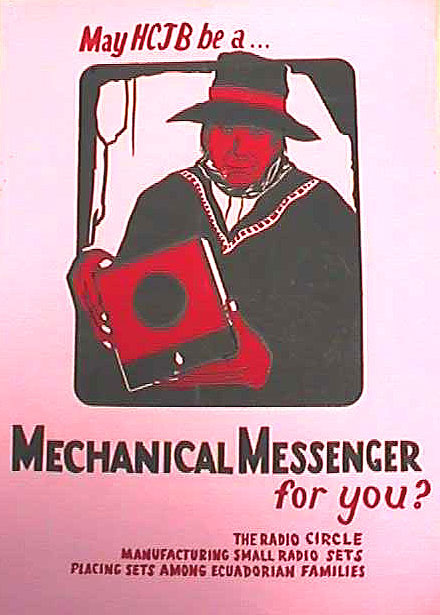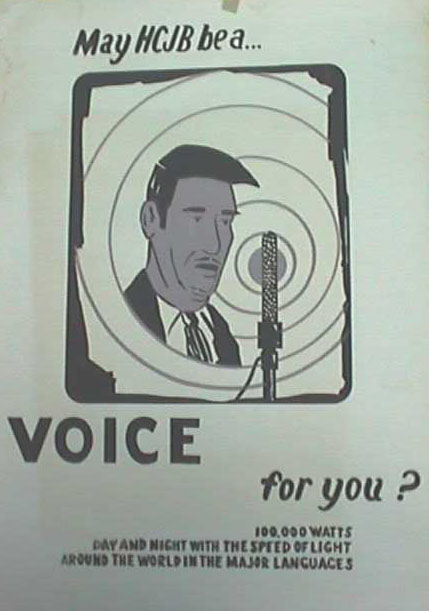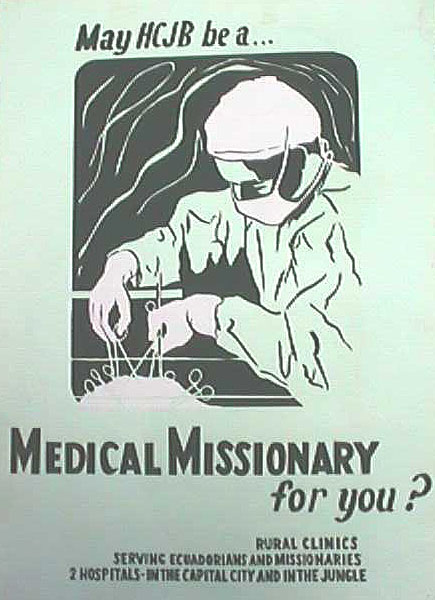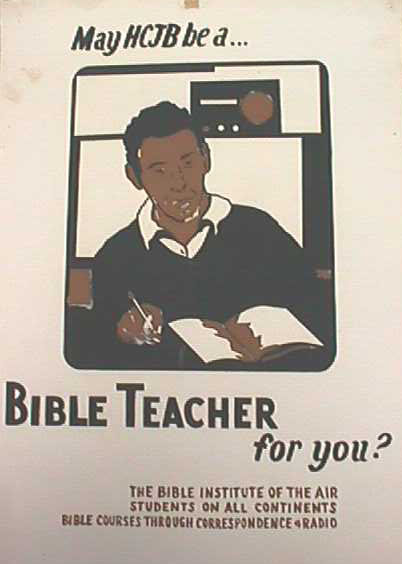 Probably in the late 1950s, missionary radio station HCJB produced these series of posters for use in American churches. HCJB broadcasted (via shortwave) Christian programing in many langauges around the world. It was also involved in a variety of evangelistic, medical and education activities in Ecuador. These posters were intended to explain both explain the range of the mission's work and to recruit new support. Click on any thumbnail to see an enlarged version of the poster.

These posters come from Collection 349 (Folder OS1) the papers of Clarence W. Jones. Jones was co-founder of HCJB. Click
to go to the guide for collection 349, which describes the records in detail.


---
Return to BGC Archives Home Page

---

Last Revised: 2/1/99
Expiration: indefinite

© Wheaton College 2005