Billy Graham Center

---

Archives
The Archives Bulletin Board
Every month, this Bulletin Board will highlight a new document or set of documents that are available in the Archives. These are intended solely for the edification of our viewers and cannot be copied or otherwise reused without permission. Come on over and have a look!
To view items previously featured on the Bulletin Board, click
Now Showing
February 2014: "Can Two Travel Together...?"
Billy Graham and Martin Luther King Jr.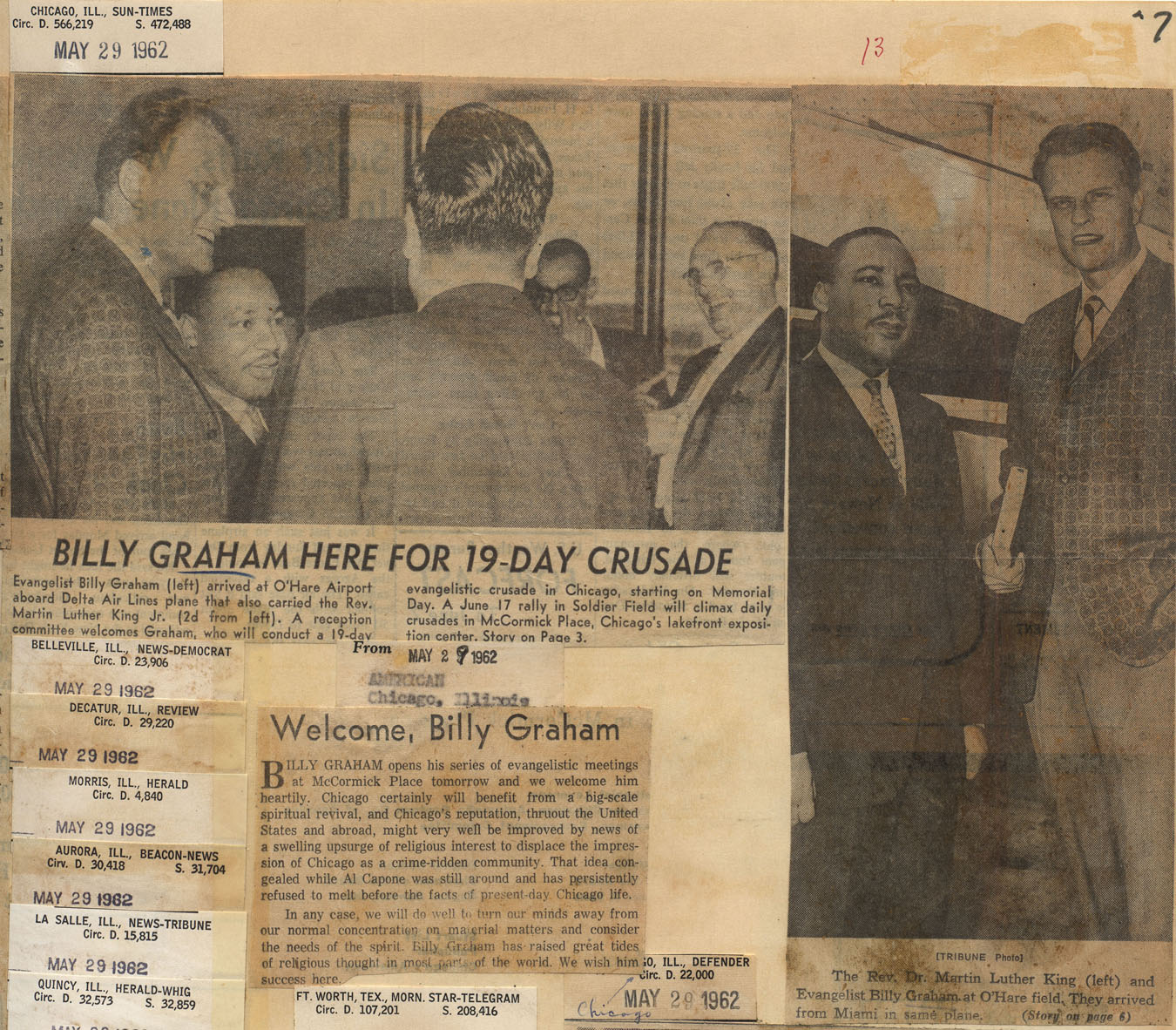 Billy Graham and Martin Luther King Jr. were two of the most powerful preachers in America at mid-century and their paths crossed more than once. Two of those times are remembered on this month's Bulletin Board.

On May 28, 1962, Graham flew from Miami, Florida to Chicago, Illinois for the beginning of his Chicago evangelistic campaign (May 30 through June17) King was on the same commercial flight as mentioned in the newspaper coverage shown above. Perhaps not coincidentally, Graham used the press conference held the same day on his arrival in Chicago to open the campaign to also denounce segregation. (See below) These clippings come from scrapbook 196 of Collection 360.


Some years earlier, on July 18, 1957, King had given the opening prayer at one of the service of Graham's New York Crusade, held in Madison Square Garden. Click here to go to a transcript and audio recording of that prayer.
See below the coverage given to the event in four North Carolina papers. Each paper used the exact same UP wire service story, but gave it widely differing headlines. One the right, the stories are from (reading top to bottom) The Kannapolis Independent, The Durham Herald Sun, The Hendersonville News. Beneath those clippings is one from the Kingston Free Press.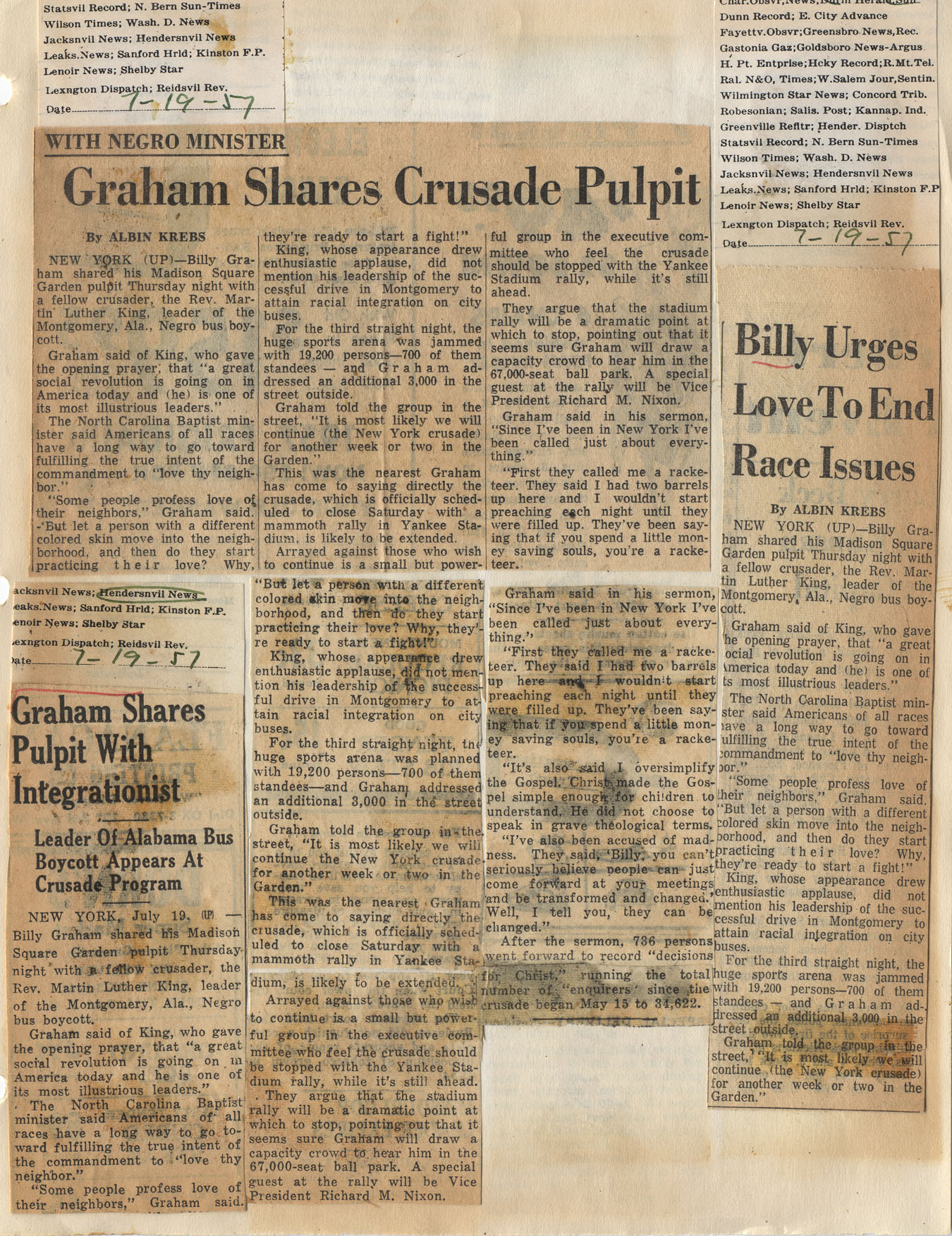 Two years after King's murder, Graham referred briefly to their friendship in another press conference in Bonn, Germany. Click
here
to go to a transcript of that conference.
For more on the friendship between the two men, see Graham's autobiography, Just As I Am and the first volume of Taylor Branch's history of the civil rights movement, Parting the Waters: America in King Years, 1954-1963.
---
Send us a message
Return to BGC Archives Home Page
Last Revised: 2/01/14
Expiration: indefinite
© Wheaton College 2017