Billy Graham Center

---

Archives
The Archives Bulletin Board
Every month, this Bulletin Board will highlight a new document or set of documents that are available in the Archives. These are intended solely for the edification of our viewers and cannot be copied or otherwise reused without permission.
To view items previously featured on the Bulletin Board, click
Now Showing
December 2012: Christmas in Korea, 1952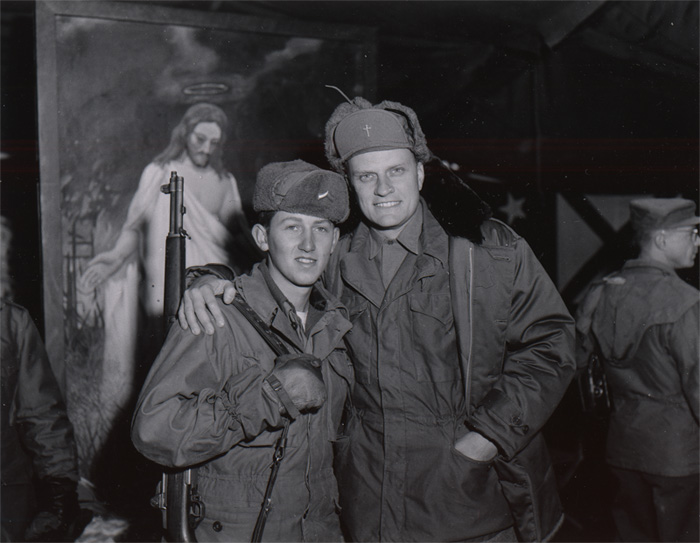 Graham with a Marine after one of his services near the front line. The painting in the back of Jesus looking over a sleeping Marine was painted by a frontline solider especially for Graham's service.
In December 1952 Billy Graham, with Bob Pierce, Grady Wilson, Ralph Provost and David Morken, traveled to the Korea war zone. He was there to spend time with Western missionaries and Korean Christians and, especially, to be with the American troops serving in the ongoing conflict which was one of the first hotspots of the Cold War.
On the 60th anniversary of that visit, the Bulletin Board remembers the event with audio recordings and other materials. (The audio recordings also include Graham's description of his meeting with President-elect Dwight David Eisenhower in Washington, DC.)

Timeline of the visit

Audio

Newspaper clippings

Photos

Documents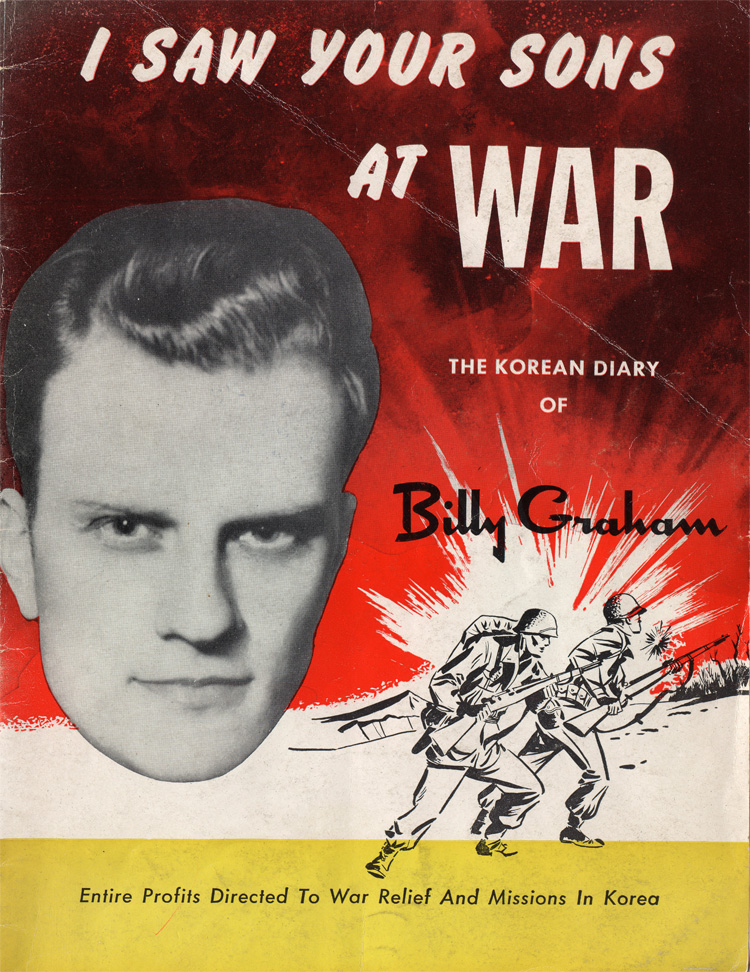 Booklet that Graham published in 1953 about his Korean visit.
---
Send us a message
Return to BGC Archives Home Page
Last Revised: 12/01/12
Expiration: indefinite

© Wheaton College 2017