Billy Graham Center

---

Archives
The Archives Bulletin Board
Every month, this Bulletin Board will highlight a new document or set of documents that are available in the Archives. These are intended solely for the edification of our viewers and cannot be copied or otherwise reused without permission.
To view items previously featured on the Bulletin Board, click
Now Showing
December 2007: Christmas Greetings by Post Card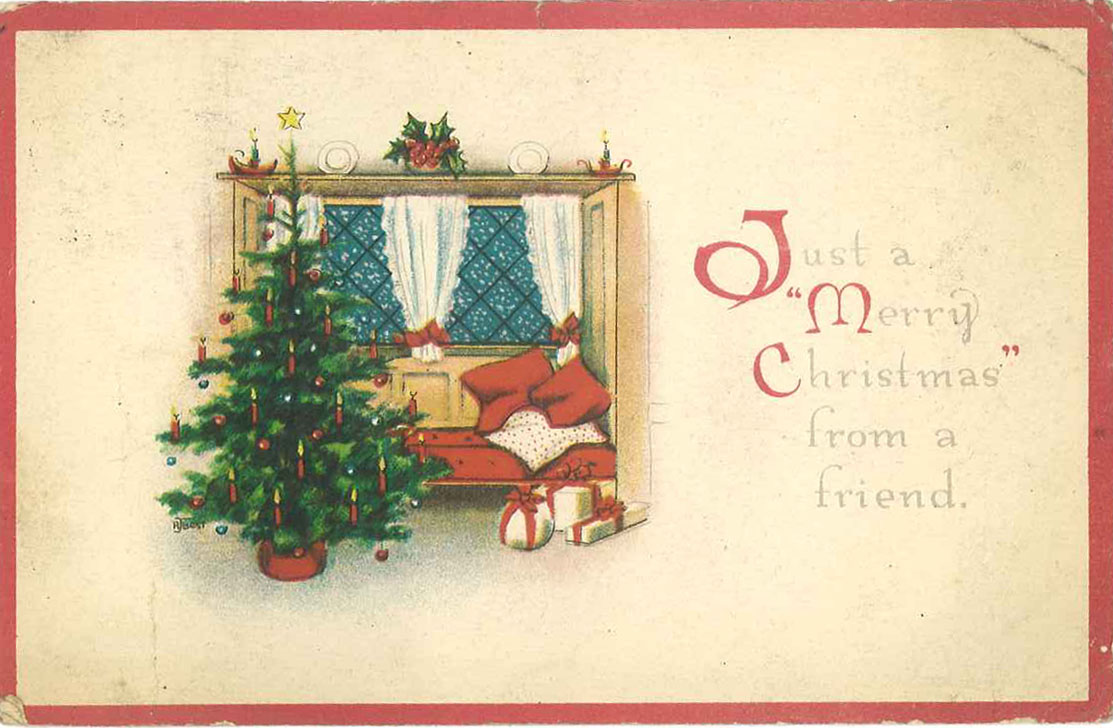 In the early decades of the twentieth century many people sent Christmas greetings by post card to their family and friends. The above card is one of several from Collection 625 - Papers of Lois Vashti Gregory. Gregory was an evangelist and teacher with the Methodist Church. Her ministry not only included preaching to adults but also teaching young people, especially children, in Christian ethics and living a morally pure life. To view other post cards click here.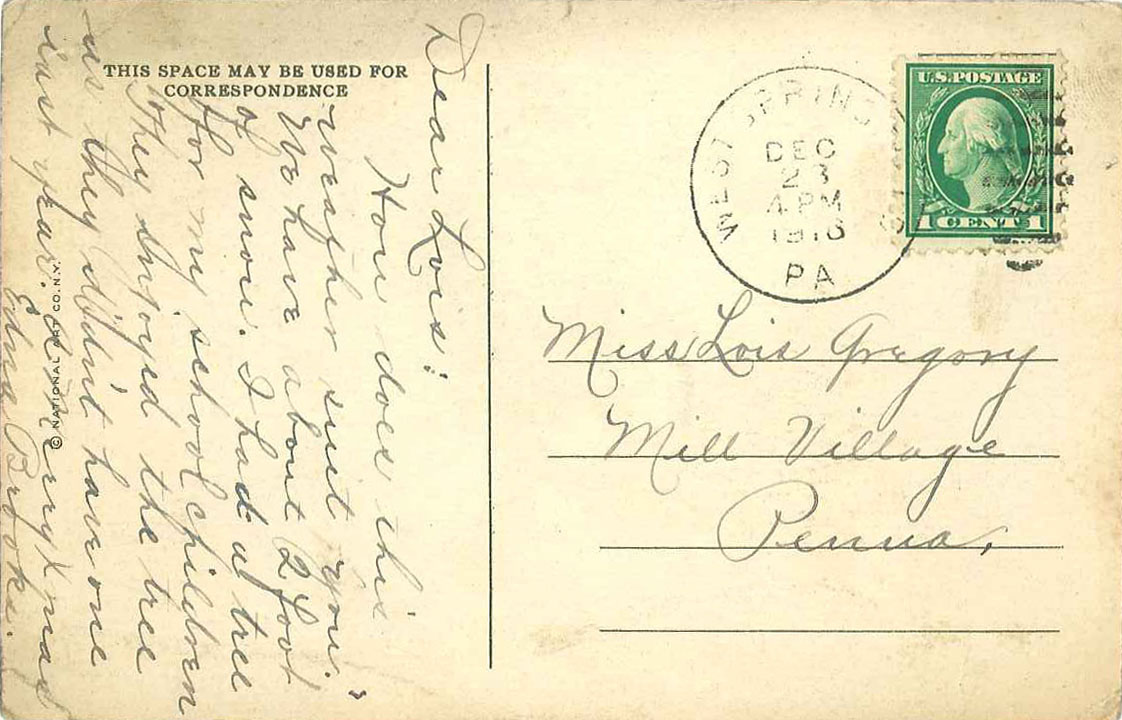 Dear Lois:
How does this weather suit you. We have about 2 foot of snow. I had a tree for my school children. They enjoyed the tree as they didn't have one last year.
A Merry Xmas
Edna Brooks
---
Send us a message
Return to BGC Archives Home Page
Last Revised: 12/01/07
Expiration: indefinite

© Wheaton College 2007