Billy Graham Center

---

Archives
The Archives Bulletin Board
This service is intended for Wheaton College students, faculty and staff; people who live in convenient driving range to campus; or people who will be visiting Wheaton's campus. Every month, this Bulletin Board will highlight a new document or set of documents that are available in the Archives. Come on over and have a look!
To view items previously featured on the Bulletin Board, click
.


Now Showing
June 2003: Missionaries of China Inland Mission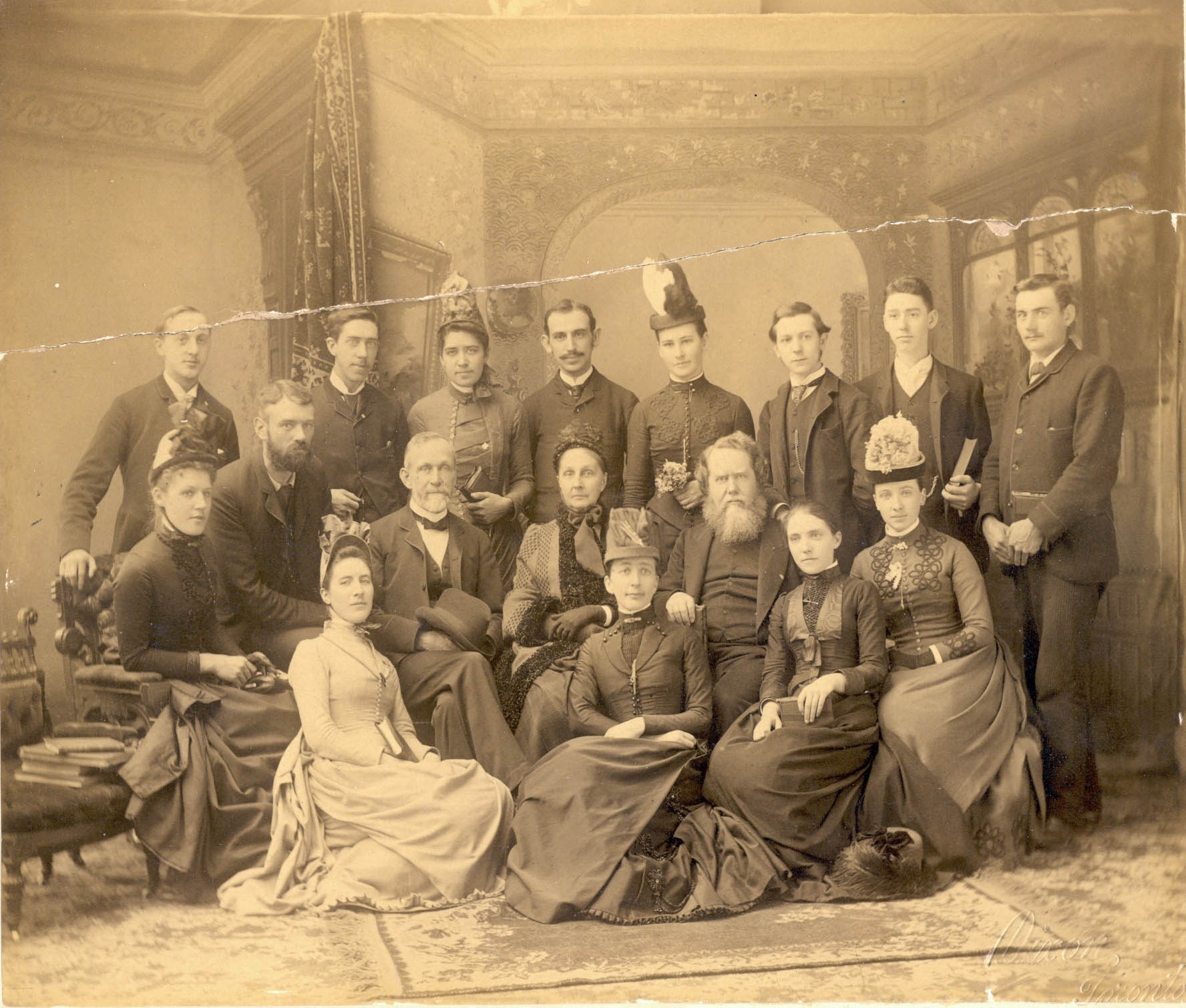 Photo of the first party of CIM missionaries from North America,, just before their departure from Canada for China. The man seated third from left in the second row if J. Hudson Taylor, founder of the mission.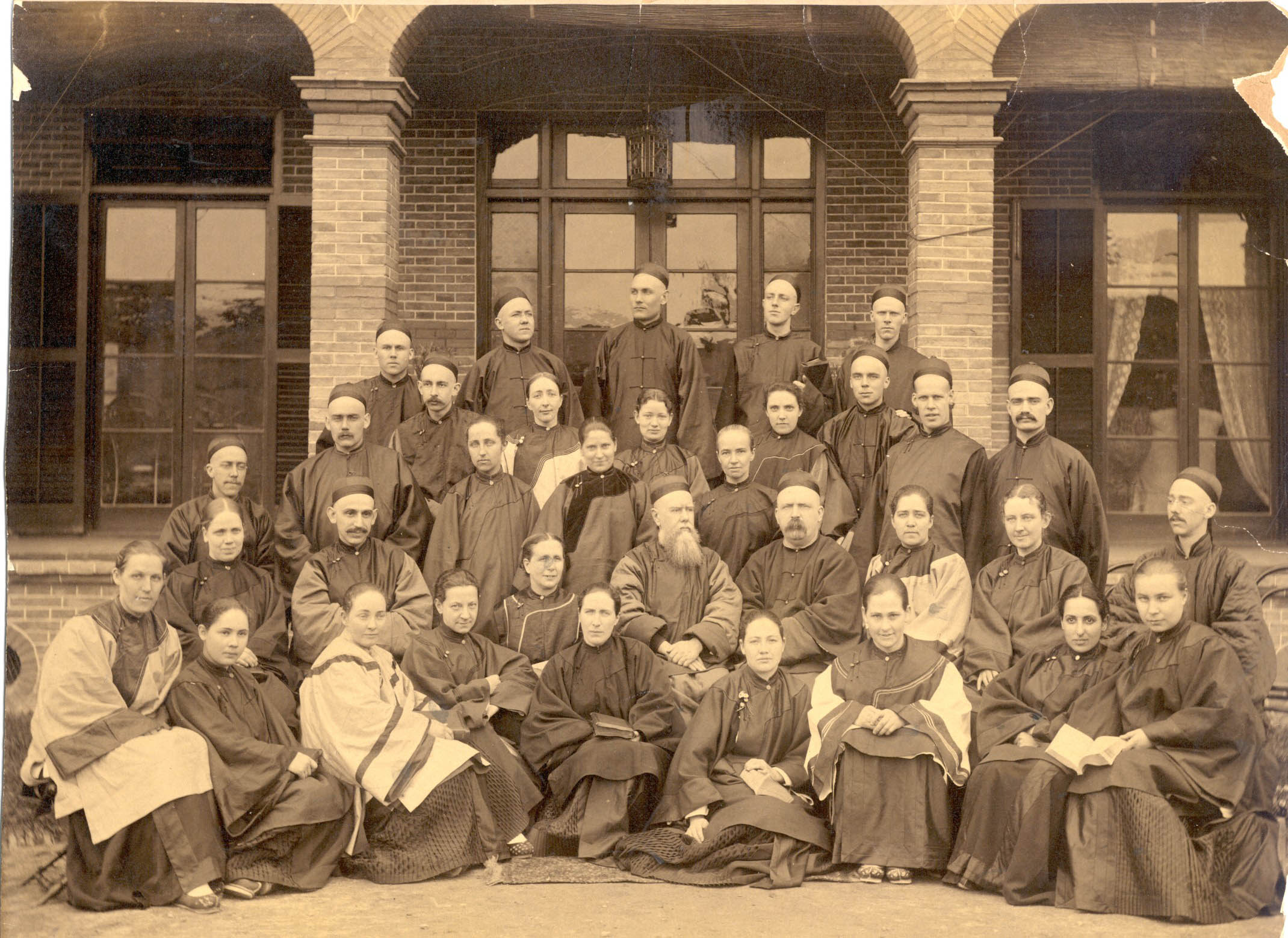 One of the basic principles of the mission is that missionaries should dress and live the same way as the Chinese people around them. Here is a photo from April 1891 of a group of CIM missionaries in Chinese costume. The man in the second row, seated fifth from the right, if J. Hudson Taylor.)

For more than sixty years, the United States and Canadian branches of China Inland Mission (later renamed the Overseas Missionary Fellowship sent missionaries to China. Part of the process of becoming a CIM missionaries involved filling out forms with some basic personal information. The BGC Archives has hundreds of these application forms in its China Inland Mission Collection (Collection 215). They offer a fascinating glimpse into who was volunteering to become missionaries and of course are also a valuable resource for genealogists.

To see a list of the people for whom the Archives has applications, click


To read the guide to our CIM/OMF collection, click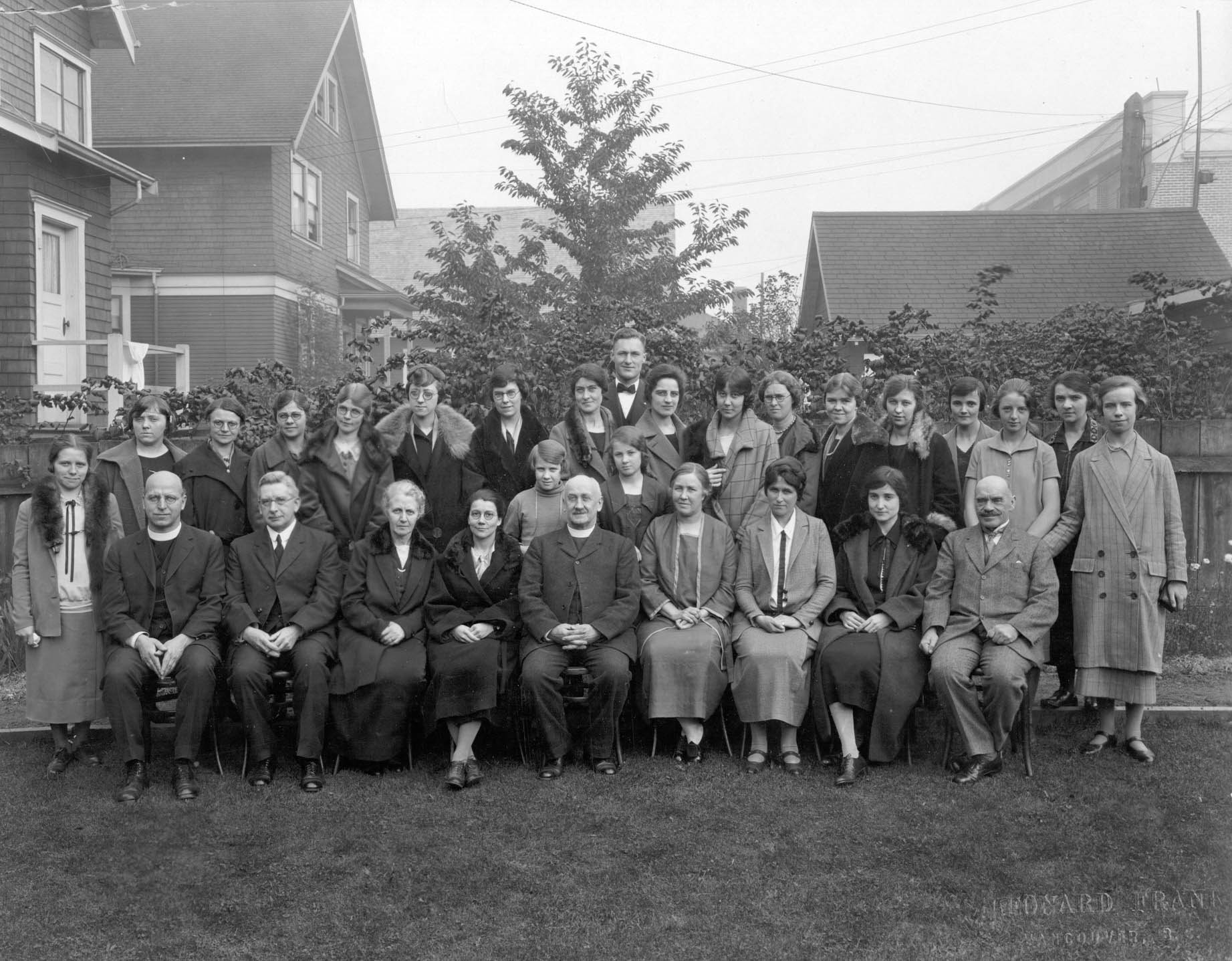 Departure of new missionaries to China, taken in Vancouver, 1925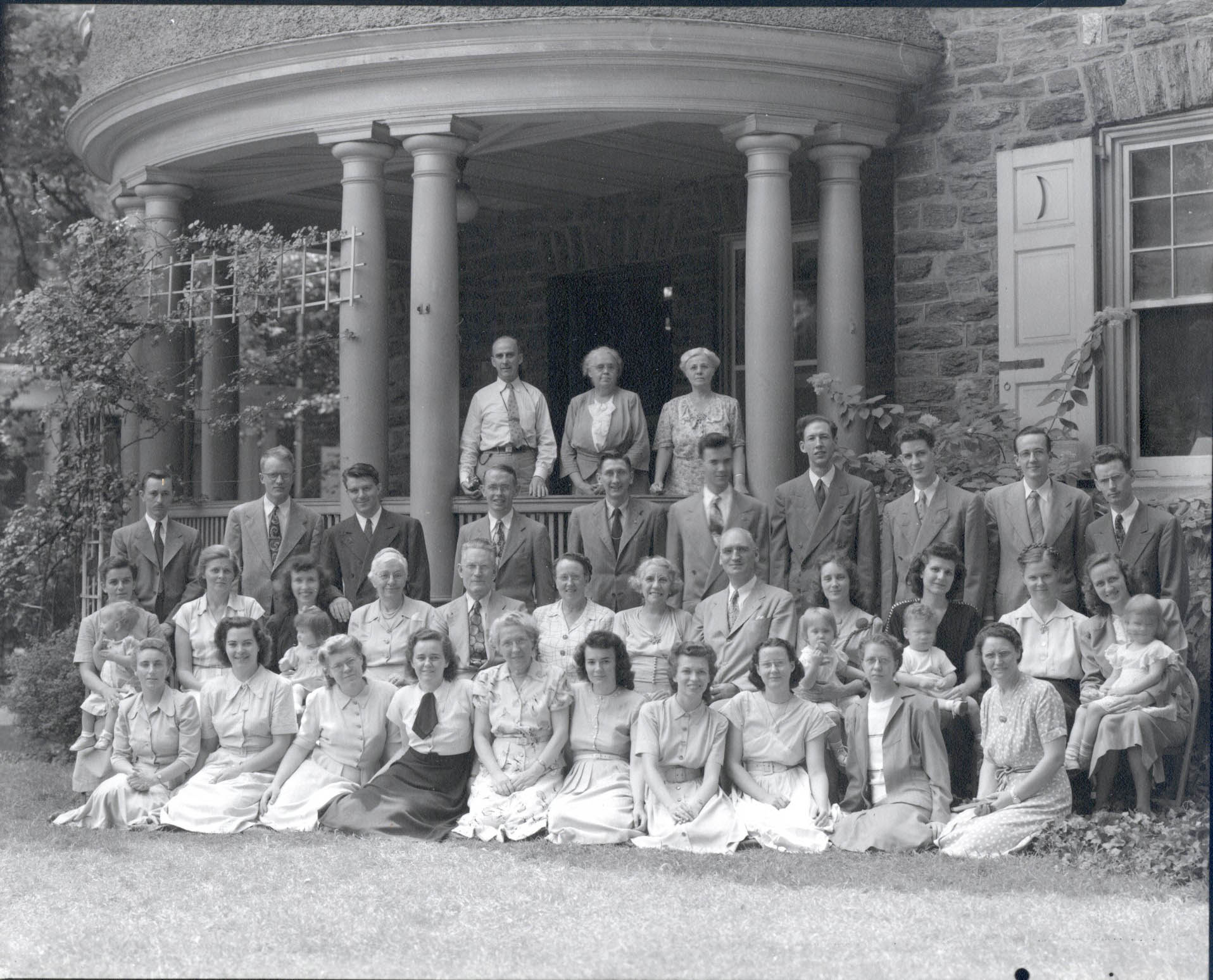 Departure of new missionaries to China, taken in Philadelphia, 1948. This was one of the last groups that the mission sent to China. Shortly afterwards, the country was closed to missionaries and the mission started to work in the countries of Southeast Asia.
---
Return to BGC Archives Home Page

Last Revised: 6/1/03
Expiration: indefinite

© Wheaton College 2005