Billy Graham Center

---

Archives
The Archives Bulletin Board
This service is intended for Wheaton College students, faculty and staff; people who live in convenient driving range to campus; or people who will be visiting Wheaton's campus. Every month, this Bulletin Board will highlight a new document or set of documents that are available in the Archives. Come on over and have a look!
To view items previously featured on the Bulletin Board, click
.


Now Showing
February 2003: Montrose Waite and The Afro-American Missionary Crusade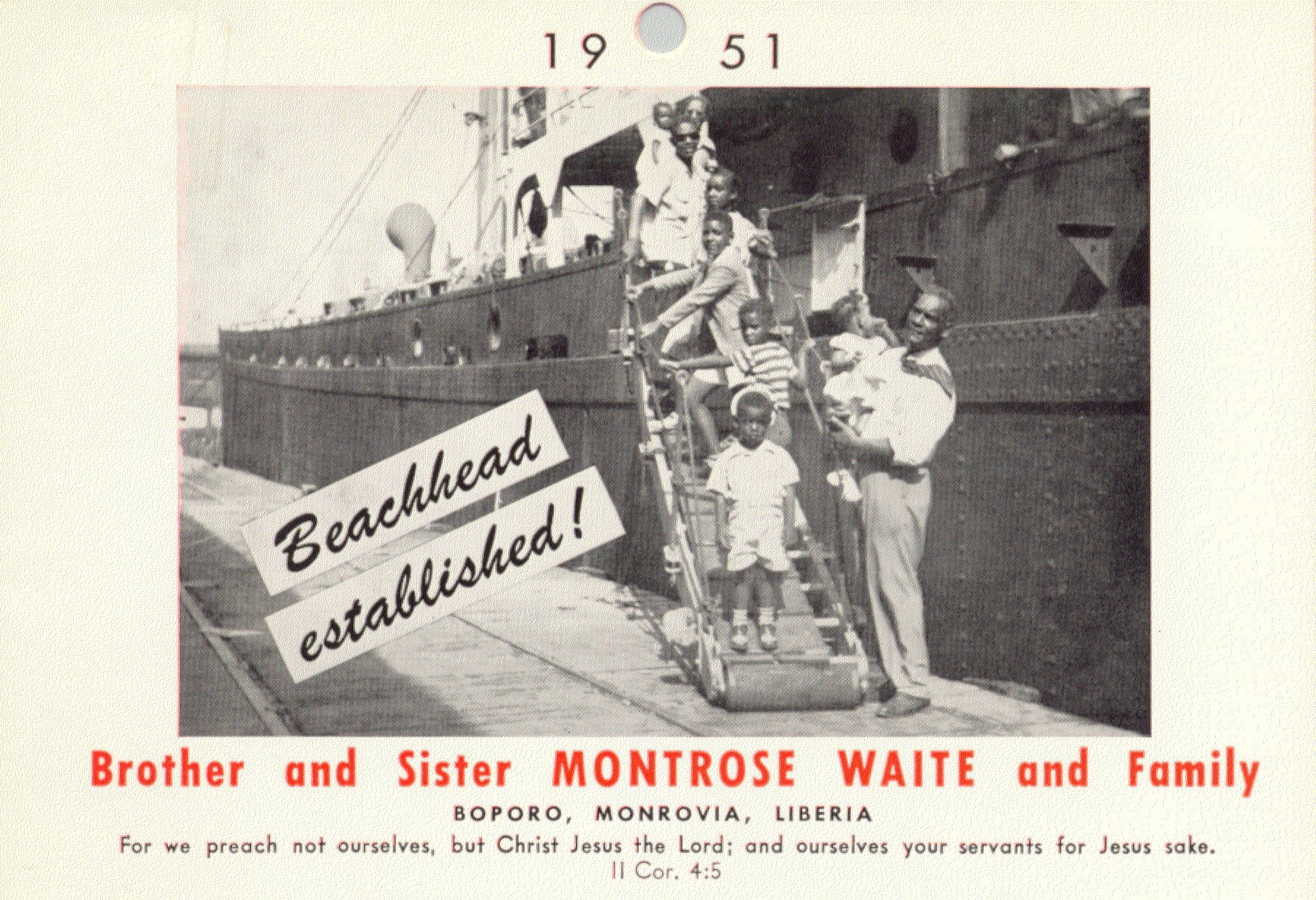 Picture from the 1951 calendar of the Afro-American Missionary Crusade, showing the Waite family sailing to Liberia.

Montrose Waite spent decades of his life as a missionary in west Africa. When he was unable to find any existing missionary agency that would support him, he helped start the Afro-American Missionary Crusade and returned to Africa in 1948 as the AAMC's field director and first missionary.

The records of Collection 81, the records of Africa Inland Mission, includes some documents about Waite's life and ministry, such as the early newsletters of the AAMC. The first page of which is shown below. Click
. to see the rest of the newsletter.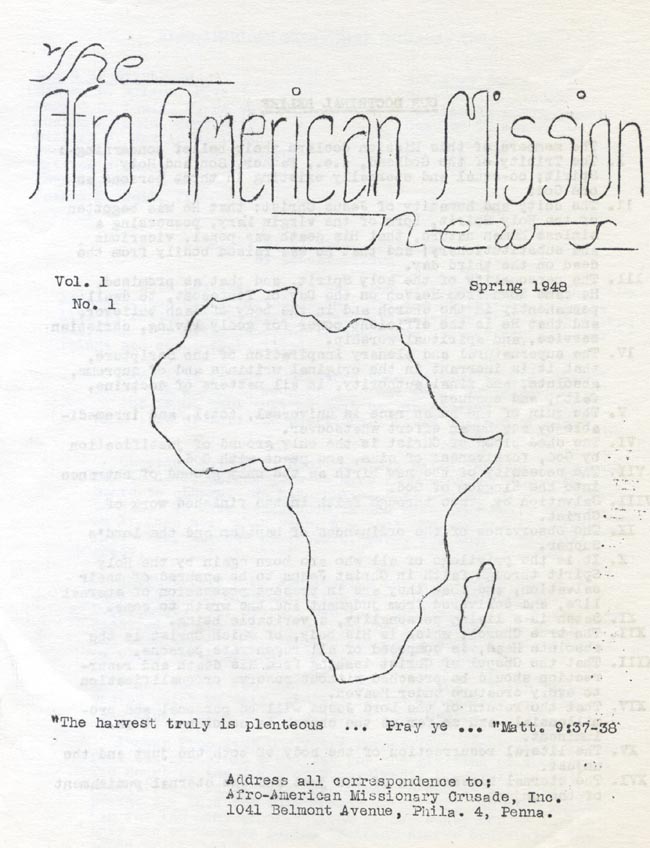 ---
Return to BGC Archives Home Page

Last Revised: 12/23/02
Expiration: indefinite

© Wheaton College 2005