Billy Graham Center

---

Archives
The documents and images featured here are for the personal use of students, scholars and the public. Any commercial use or publication of them is strictly prohibited. This service is intended for Wheaton College students, faculty and staff; people who live in convenient driving range to campus; or people who will be visiting Wheaton's campus. Every month, this Bulletin Board will highlight a new document or set of documents that are available in the Archives. Come on over and have a look!
To view items previously featured on the Bulletin Board, click
---
The Archives Bulletin Board
November 2001:A Missionary Family in Africa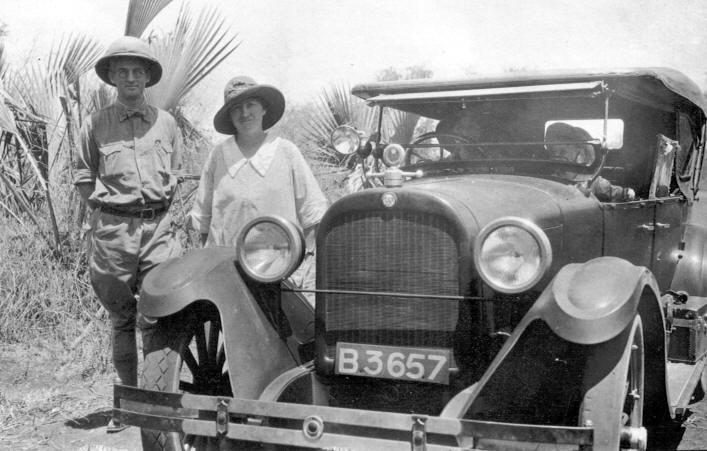 "Ken and Ruth Allen (boys in car)/ Early days"


Kenneth and Ruth Allen served as medical workers with Africa Inland Mission in variety of places in Kenya: Kijabe, Githumu, Kaloleni, Gahini, Nairobi and Mwingi, among others. Their daughter, Peggy Allen Haggett, wrote a lovely detailed manuscript of their lives and ministry which does capture some of the experience of being an overseas American missionary family in the first half of the twentieth century. The manuscript is in Collection 81, Box 39, Folder 14. On this pages are some of the Allen family pictures that Peggy preserved, along with the family's original captions in quotes (""). [Any notes by the archivist are in brackets.]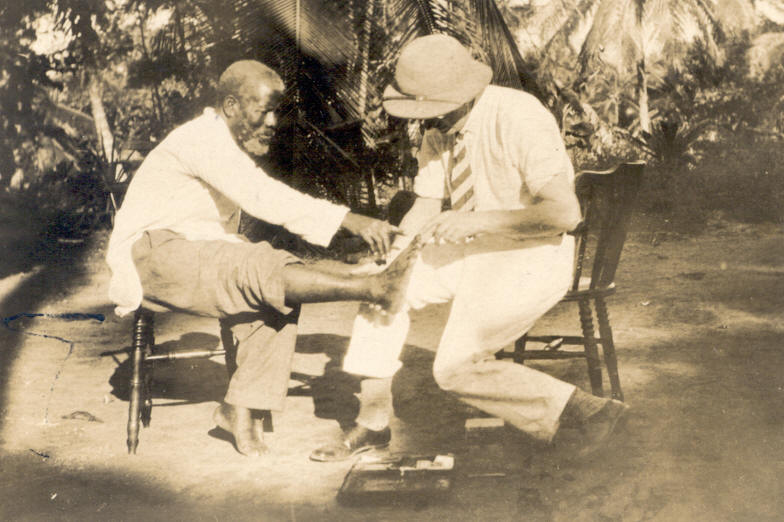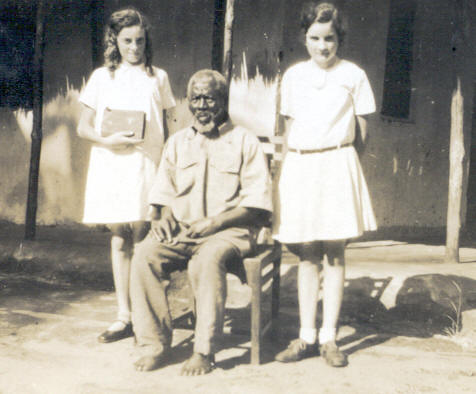 On left: "Matthew Wellington the last survivor of the young men who carried David Livingstone's body to the coast [in 1873]. He is explaining his aches + pains to my husband. Taken Mombassa, Sept. 1930"
On right: "Peggy and Flora with Matthew Wellington"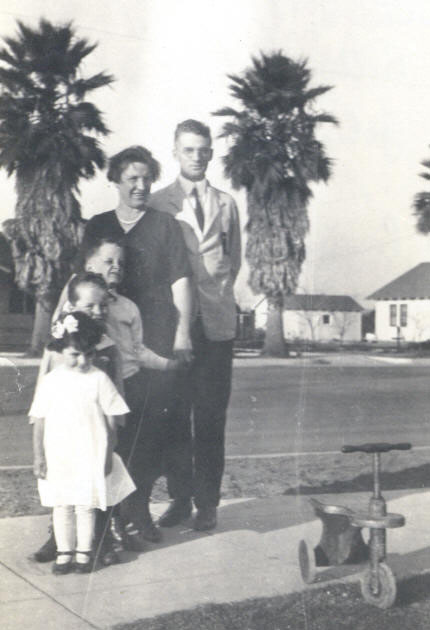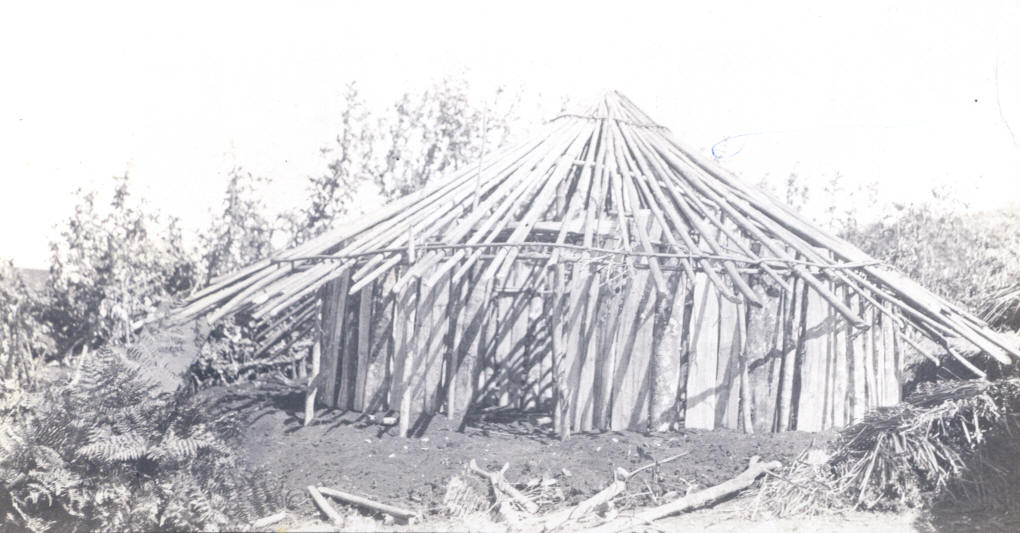 On left: "Ken + Ruth Allen with Billy, Johnnie and Peggy / California / First furlough about 1923"
On right: "Framework of hut of the Agikuyu people of Kenya colony"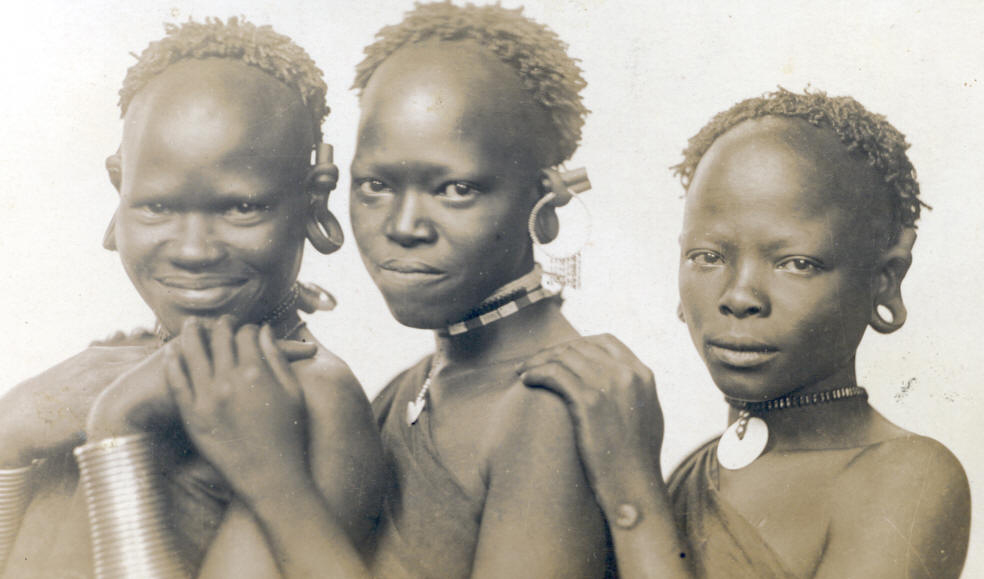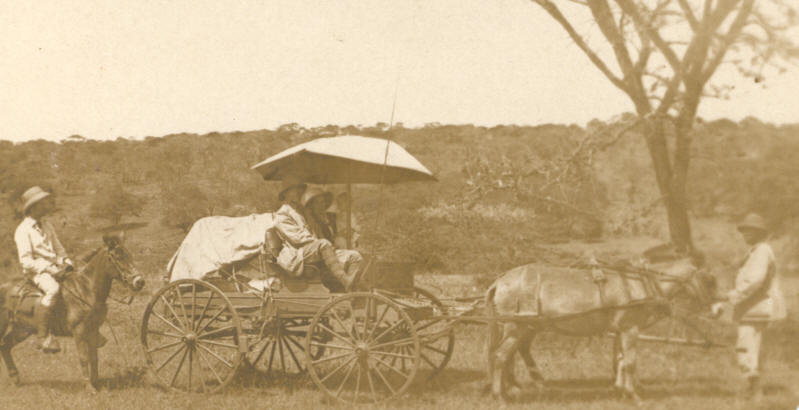 On left: "Kikuyu girls"
On right: "Early days on safari"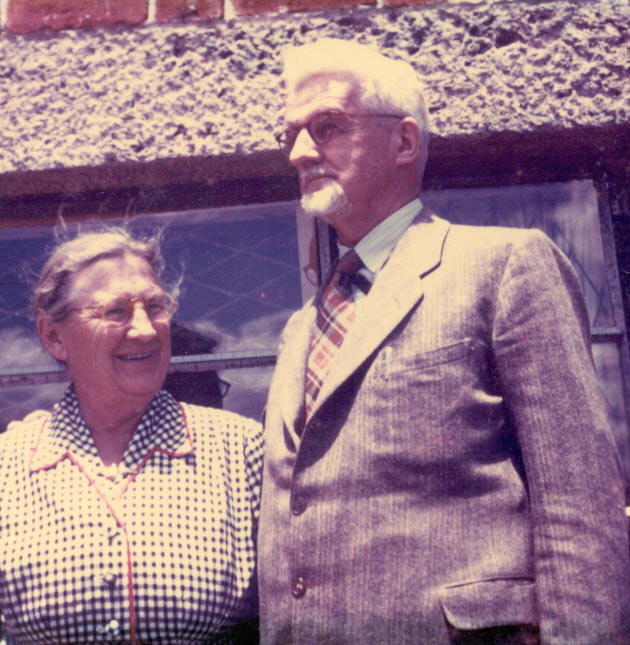 "Ruth + Ken Allen 1953 at Naro Moru [in Kenya]"
---
Return to BGC Archives Home Page

---

Last Revised: 1/28/02
Expiration: indefinite