Billy Graham Center

---

Archives
The documents and images featured here are for the personal use of students, scholars and the public. Any commercial use or publication of them is strictly prohibited. This service is intended for Wheaton College students, faculty and staff; people who live in convenient driving range to campus; or people who will be visiting Wheaton's campus. Every month, this Bulletin Board will highlight a new document or set of documents that are available in the Archives. Come on over and have a look!
To view items previously featured on the Bulletin Board, click
---
The Archives Bulletin Board
October 2001:
Holistic Evangelism in the Deep South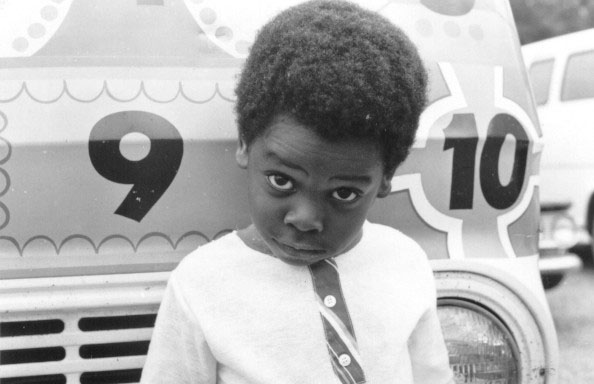 This young boy is one of many children who have participated in Voice of Calvary's outreach activities.
Over the years John Perkins has been and continues to be a man of quiet, but profound influence. Among many other accomplishments, Perkins founded the Voice of Calvary Ministries in 1960 to emphasize evangelism in a context of wholistic community development, economic distribution and racial reconciliation. The ministry, first based in rural Missippi and then in urban Jackson, expanded to include a church, international study center, youth center, non-profit housing co-operative, thrift store, several publications and two community health centers among other services by 1986. Ultimately, Voice of Calvary Ministries has significantly impacted the world around it through its social and evangelistic endeavors.
Collection 362 has numerous photographs and fifty-one boxes of organizational records concerning the Voice of Calvary Ministries. More information regarding the Voice of Calvary can be found in Collection 367 (the records of John Perkins) and Collection 366 (the records of VOCM past-president Lem Tucker).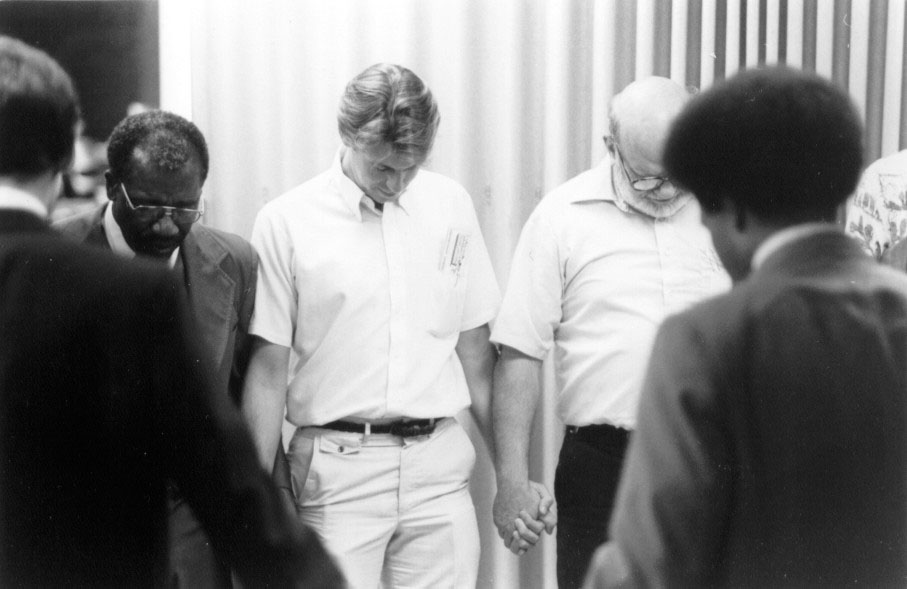 Left: VOCM founder John Perkins (first person, facing forward, on left) joins in a circle with others for a time of prayer during a Voice of Calvary event.
Below: Author and former VOCM staff member Chris Rice (right) jokes around with two unidentified friends during a construction project in the 1980s.
Click
to go to the descriptive guide of the Voice of Calvary Ministries (VOCM) collection.
Click
to go to the descriptive guide of the John Perkins collection.
Click
to go to the descriptive guide of the Lem Tucker collection.
---
Return to BGC Archives Home Page

---

Last Revised: 12/20/01
Expiration: indefinite