Billy Graham Center

---

Archives
Memorial to Merrill Dunlop, 1905-2002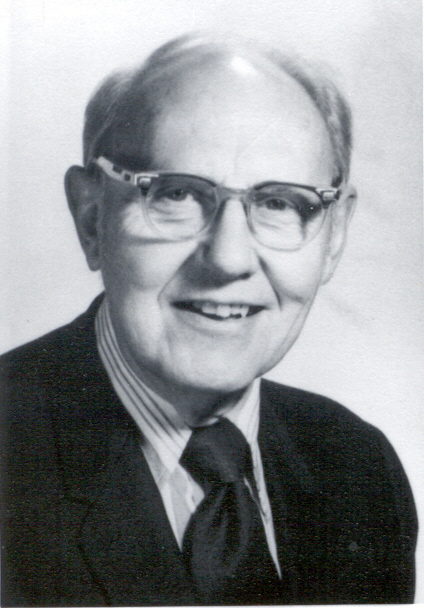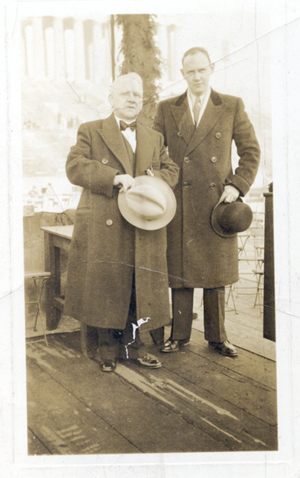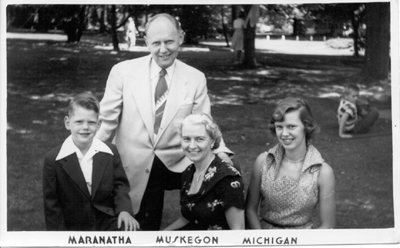 On left: Richard J. Oliver Sr. and Merrill Dunlop at Soldier Field in Chicago in 1936. On right, Merrill (standing) with son David, Lenore and daughter Donna in 1953. Not pictured, son W. Leonard.

"Music in evangelism? I think it has a very great part. Its not the ministry because there is nothing that takes the place of the Word of God. But I think its a supporting ministry in the sense that music is...has always been a part of...of the joy of the Gospel. People want to sing. People want to sing and give an expression to their praise. Song of praise are very wonderful, songs of testimony. And you know, it is hard to find good songs of praise, words of praise, good songs...sets of word for testimony. I have people giving me words for songs all over the country. In fact, maybe any given year I'll get scores of song poems sent to me, but most of them are not too desirable. I find most of them are the preachy type of songs. "You should do this, you should do that, you should do the other." Or they're songs on prayer. Now there is nothing wring with songs on prayer except that so many people write songs on prayer. You can only use a small few of them, you know. So I don't encourage too many songs on prayer, Songs on invitation the same way. But the songs...there are three types of songs, poems I look for constantly: sings of testimony, songs of praise and any song that has to do with the redemptive work of Christ. And that is the hardest to find. Very few people seem to write songs about the redemptive work... the finished work of Christ, what it means, what He's done, what His sacrifice really means.... You've got to have some aspect of the Gospel in it to be a Gospel song and that means the death, burial and resurrection of Christ. So my feeling is that music in evangelism should portray the very thing we're preaching and that is we're talking to people in...in...in another language, that is the language of music, saying the same thing, but that message should be there. Too many times, I've seen music that's just going no place and...in some religious meetings that I feel sorry about. Sometimes you have a good piece of music and poor words. Sometimes you can have good words and poor music. And its great when you can have both that are fine."
Excerpt from tape T3 an oral history interview with Merrill Dunlop taped June 1, 1979.

Click
for a brief biography, part of the guide to the Merrill dunlop collection in the BGC Archives (Collection 50)

Click
to hear Merrill Dunlop describes the early days of radio broadcasting in Chicago and his part with evangelist Paul Rader in the city's first Christian radio program. .

Click
to go to transcripts of two interviews Mr. Dunlop recorded made about his life and ministry in 1978 and 1979.

Click
to see some documents from Mr. Dunlop's years with the Chicago Gospel Tabernacle.





---
Return to BGC Archives Home Page

Last Revised: 5/16/02
Last Revised: 1/5/05
Expiration: indefinite

© Wheaton College 2005