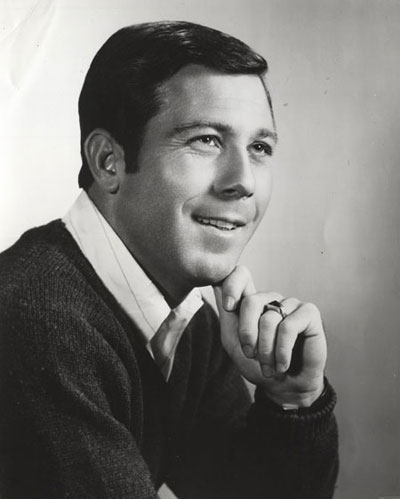 OVERSTREET: I remember that Crusade very vividly because on that particular night Dr. Charles Fuller was there from the Old Fashioned Revival Hour [a radio program]. And while we were standing there talking as the photographers from the LA Examiner were taking the picture, I heard Mr. Graham say to Dr. Fuller that he was really pleased to have him in that meeting because, he said, "You've spoken to more people than any other man in all the world." And at that time, of course, Charles Fuller and the Old Fashioned Revival Hour had a tremendous national radio ministry that was bigger than Mr. Graham's ministry at that time. But over the years we've seen God really bless his ministry. At that time I was involved in a little church. My father had been a minister and...or became a minister about two years after this particular time. And so this was a public profession. Then I went on to high school, got involved in Youth For Christ. And when I left school wanted an opportunity for ministry...or while I was in college wanted an opportunity for ministry so I continued to work with Youth for Christ....
[end of first excerpt]
FERM: Let me just ask you one question. There were thousands of people that found the Lord there. How was it that the Los Angeles Examiner picked you and this other little boy? Who is this other boy that was with you? Do you know?
OVERSTREET: The other boy was Lindell Boatwright and he was also from my church. And we were coming out of the counseling room and the photographer said, "Here's two young men." And they asked us to come over and then they took the picture. And we had the opportunity then to talk with Mr. Graham and Mr....Dr. Fuller for a while.
[end of second excerpt]