Billy Graham Center

---

Archives
Montrose Waite's Report on His Return to Africa in 1948


Montrose Waite was a leader in building support in the African American church for foreign missions and in finding channels through which black American missionaries could go to Africa. He was a Jamaican-born minister of the Christian and Missionary Alliance, educated at the CMA's Nyack Institute in New York state. After suffering repeated setbacks and rebuffs in his attempts to go to Africa as a missionary because of the color of his skin, he finally sailed under CMA auspices in 1923 to Sierra Leone. He and his family returned on furlough to the United States in 1937 and were unable to return to Africa with the CMA because of opposition at the time of many CMA clergy and missionaries to black missionaries. Through many hardships and discouragement, he and his wife remained true to their calling. He eventually was able to find enough like-minded supporters to found in 1947 the Afro-American Missionary Crusade (AAMC). He returned with his wife and seven children to Liberia as field director of AAMC in 1948 (later he left that mission and joined Carver Foreign Missions). He continued as a missionary in Africa until 1962, when he returned to the United States (although he continued to make visits to Africa). Until his death in 1977, he remained in active ministry and an apostle of missions to Africa

For more on his life of vision, faith and service, go to his autobiography (published after his death), Waite - A Man Who Could Not Wait, edited by Eugene Seals and John McNeal, Jr. and published by Parker Books, Inc. in 1988.

This is a copy of his report on his arrival in the Spring 1949 issue of The Afro-American Missionary Crusade, found in folder 40 of box 8 of the BGC Archives' Collection 81.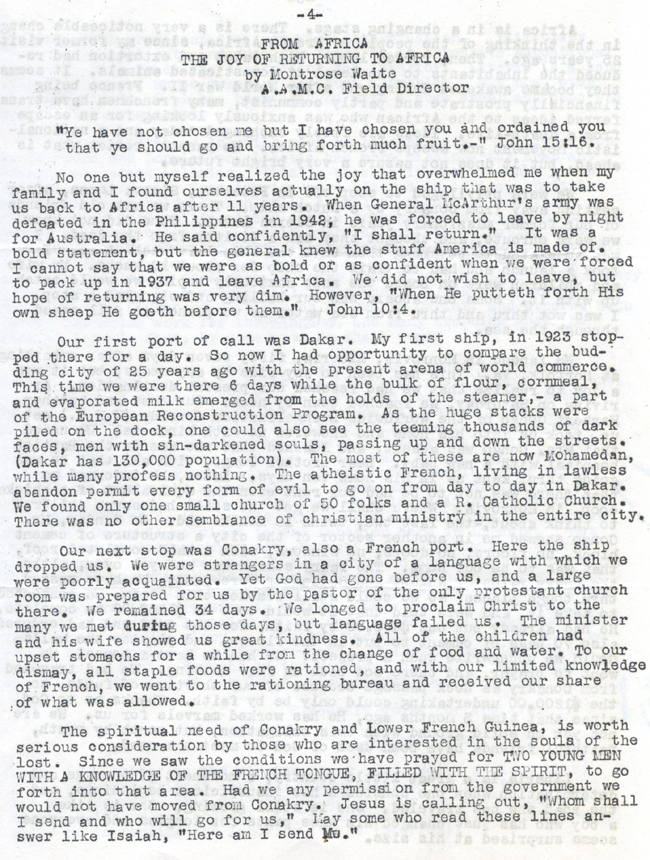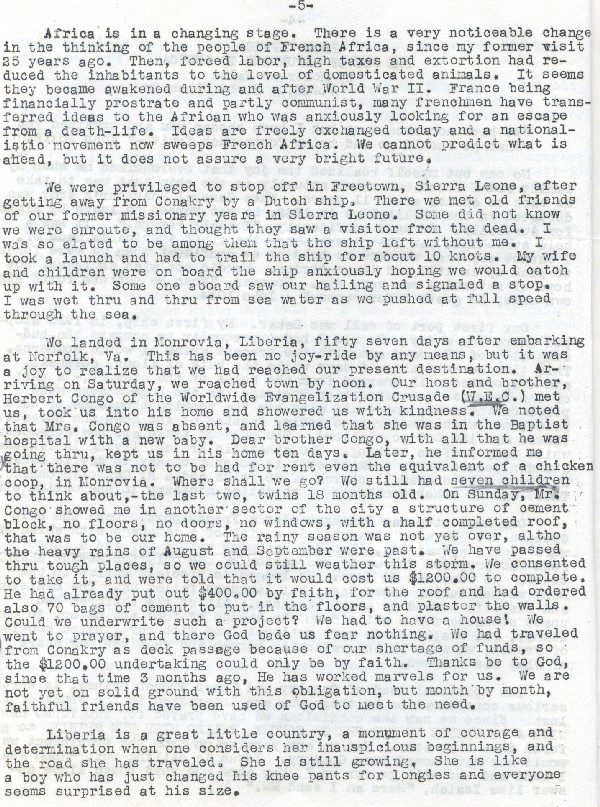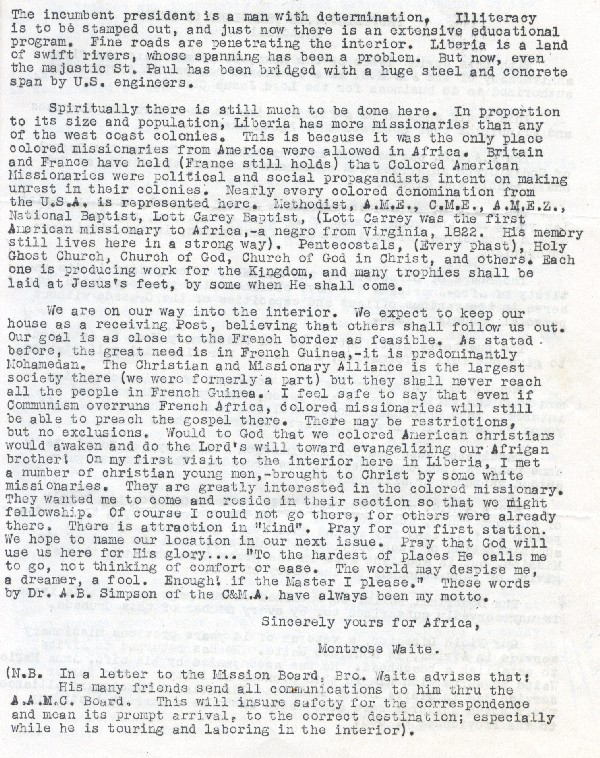 ---
Return to BGC Archives Home Page

Last Revised: 11/9/02
Last Revised: 1/5/05
Expiration: indefinite

© Wheaton College 2005