Billy Graham Center

---

Archives
Evangelism Archives

This is a sampling from the BGC Archives of evangelistic messages from our collections. These presentations of the way of salvation come in different forms and styles and are addressed to a variety of audiences. New messages will be added from time to time, with the newest additions at the top of the list.
These are intended solely for the enjoyment and edification of our viewers and cannot be copied or otherwise reused without permission.



---
A Crusade in Cartoons (added 3/11)
Cartoons and caricatures from Billy Graham's 1949 and 1950 New England meetings.
Lausanne II (added 11/10)
Photos, papers schedule and other documents from the @nd International Congress on World Evangelization, held in Manila, Philippines in 1989.
What Christians Believe (added 10/10)
Ca. 1961 evangelistic outreach to college and university students featuring Bill Bright, George W. Cowan (of Wycliffe Bible Translators), Billy Graham, Richard Halverson, Everett Harrison, F. J. Huegal, J. Edwin Orr, Eugenia Price, Bernard Ramm, Oswald J. Smith, Wilbur M. Smith, Robert Thieme, and Ian Thomas.
| | |
| --- | --- |
| | Posters in the Archival Seminar Room of the Billy Graham Center (added 11/08) |
| | |
| --- | --- |
| | Posters in the Archives Reading Room of the Billy Graham Center (added 11/08) |


Rare audio recordings of Samuel Logan Brengle (1860-1936), one of the early leaders of the Salvation Army. He talks about his first experiences witnessing for Jesus Christ and the meaning of the words "sanctification" and "holiness." (added 5/08)


| | |
| --- | --- |
| | Audio reports from workers of Africa Inland Mission describing the work of the mission in east Africa in 1958. (added 4/08) |
| | |
| --- | --- |
| | Oral history interview transcripts and audio files with Robert B. Ekvall (1898-1983) in which he talks, among other topics, about growing up on the China/Tibet border before World War I; education at Wheaton College in Wheaton, Illinois, USA; service in the United States army during World War I; work as a missionary in China and Tibet from 1923 through 1941; Tibetan Buddhism; his visit back to the place he grew up in the 1980s. (added 2/08) |
Oral history interview transcripts and audio files with

Merrill Dunlop

(1905-2002) in which he talks, among other topics, his experiences with evangelists Paul Rader and the Chicago Gospel Tabernacle, early radio days in Chicago, and the beginnings of Youth for Christ (added 4/07)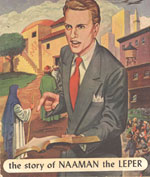 Evangelistic comic used by the Billy Graham Evangelistic Association in 1951.(added 4/07)
| | |
| --- | --- |
| | Oral history interview transcript and audio file with Andrew Wyzenbeek (1888-1984) in which he talks, among other topics, about his experiences with evangelists Billy Sunday and Paul Rader (added 3/07) |

Audio recordings, texts and photographs from the World Congress on Evangelism, 1966.(added 10/06)

Oswald J. Smith's sermon, What Does It Mean to Believe, 1970. (added 05/06)

Billy Graham's "Why the Berlin Congress?" presented during the 1966 World Congress on Evangelism (added 03/06)

Evangelistic Prayer: The Ministry of Pearl Goode (Added 2/06)

Items from the 1974 International Congress on World Evangelization, held in Lausanne, Switzerland in July, 1974, including photos and audio clips of Jack Dain, Billy Graham, Festo Kivengere, and John Stott. (Added 7/04)

Minutes of the January 1975 meeting of the Lausanne Continuation Committee, which resulted in the formation of the Lausanne Committee for World Evangelization. (Added 7/04)

"History of the Tienshui Church." by Elder Chao. An English translation of an account in Chinese by a Tienshui Christian of the start of his church, covering the years 1874 to 1900. Tienshui is a city in Kansu Province, China. (Added 5/04)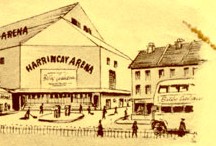 Robert Ferm's Letters Describing the 1954 Billy Graham Greater London Crusade (Added 5/04)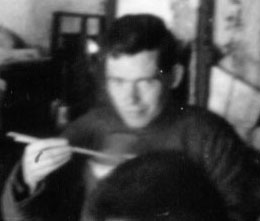 Music in Chinese Evangelism - a 40-minute talk by missionary Ian Anderson about his village evangelism work of 1930s and 40s. Includes several Chinese songs.(Added 2/04)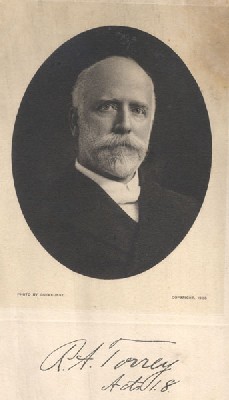 Sermon by R. A. Torrey Sr., no date (added 10/03)







Sermons by Jim Elliot, 1951 (added 7/03)



Conversations with Christ Tract from the 1940s (added 11/02)

When You Are Alone... Tract from the 1940s (added 11/02)

A Good Line Tract from the 1940s (added 11/02)


Report by African American missionary Montrose Waite on his return to Africa in 1948. (added 11/02)










Evangelistic sermons from Reuben Archer Torrey Sr.'s 1902 evangelistic mission in New Zealand, (added 10/02)

"What Non-Christians Ask," by Paul Little, (added 10/02)

The Wheaton Declaration, 1966 (added 6/02)

"Go and Tell" Sermon by Rev. Torrey M. Johnson (added 5/02) Click here for additional information on Rev. Johnson



Handbill for a John R. Rice meeting (added 2/02)






(added 9/01)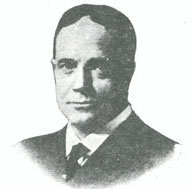 Billy Sunday's Help to New Converts (added 8/01)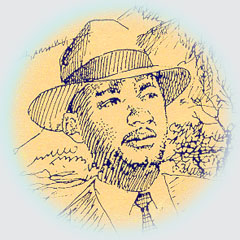 "I've been to the MOUNTAIN TOP . . ." Evangelistic tract (added 05/01)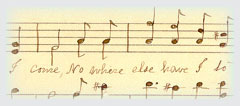 "Jesus, Lord, I Come," a Fanny Crosby hymn (added 03/01)





Paul Rader sermon, "I sent you to reap." (added 3/01)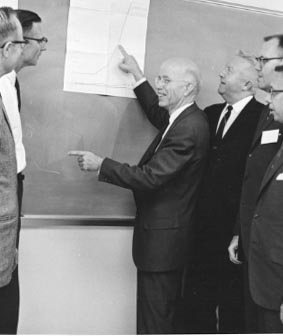 The Prayers of Donald McGavran (added 12/00)



Gospel on the Wall: Evangelism in a poster (added 11/00)

Dwight L. Moody sermon "What Think Ye of Christ?", 1876 (added 10/00)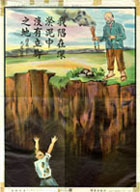 Chinese village evangelism posters (added 10/00)




Oswald J. Smith's sermon "Who Can Pay So Much?" (added 9/00)

Selected Sermons From Billy Graham's 1958 Charlotte Evangelistic Meetings (added 7/00)

A Paul Rader sermonette "The Stone Age" ca. 1930s (added 6/00)

A Billy Sunday sermon "Dr. Jekyll and Mr. Hyde," ca. 1921 (added 3/00)

A Charles Spurgeon tract, "Salvation and Safety" (added 3/00)


...transcript and video clip of Percy Crawford's sermon, "Good Master, what good thing shall I do that I may have eternal life?" (7.5 minutes)(added 3/00)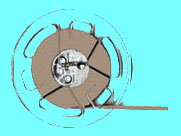 Bill Drury remembers his street preaching on New York City street corners. (added 3/00)





Tract, "The Marvelous Invitation and the Great Opportunity" (added 3/00)



---
Return to BGC Archives Home Page

Last Revised: 9/1/13
Expiration: indefinite

© Wheaton College 2013