Billy Graham Center

---

Archives
First issue of The Sickle, ca. June 1922



From Collection 38, Oversize Drawer 10, THE SICKLE, 1922.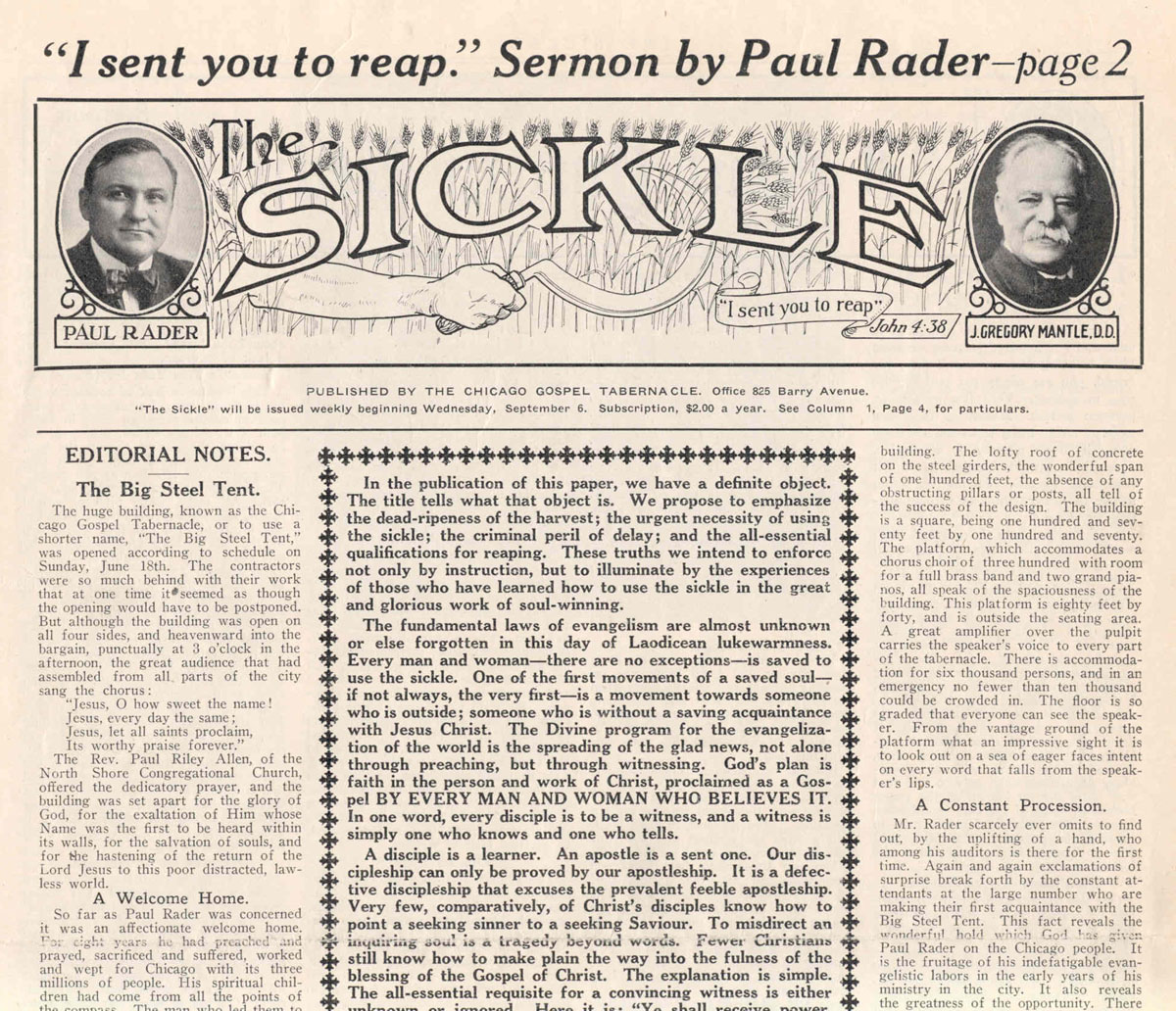 This is the top half of the front page of The Sickle, the newsletter of the Chicago Gospel Tabernacle. The Archives does not have any other issues of The Sickle or any indication that there was a second issue. However, the Tabernacle did have an active publishing program that included the magazine World Wide Christian Courier

Click
to read the sermon Rader printed in the first issue of the Tabernacle's newsletter, "I sent you to reap."

Click
for other articles and pictures from the first newsletter.


---
Return to BGC Archives Home Page

Last Revised: 2/28/01
Last Revised: 1/5/05
Expiration: indefinite

© Wheaton College 2005