The Story of Naaman the Leper

An example of comic book evangelism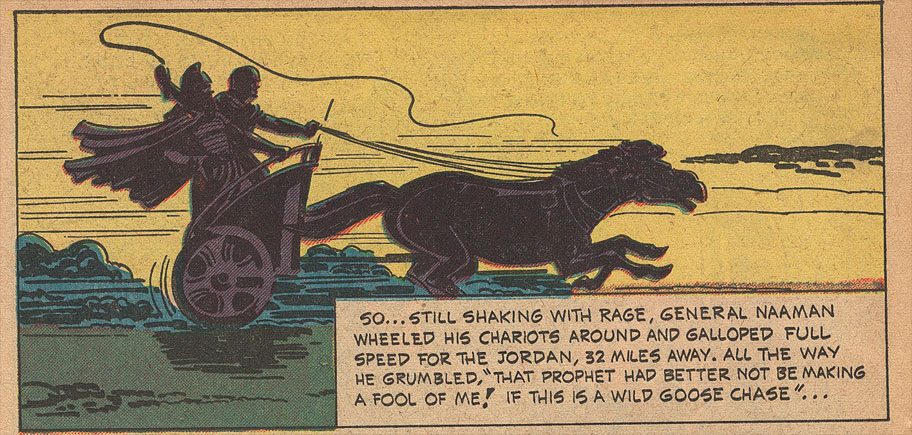 Above is a panel from the comic book, Billy Graham with Cliff Barrows Presents the Story of Naaman the Leper, published by the Billy Graham Evangelistic Association. To see the entire book, click on the link "Front" to the left.

Cliff Barrows, the narrator of this comic book, was a leader of the BGEA for many decades and musical director for almost all of Billy Graham;s evangelistic meetings. In the early days of the BGEA, he also gave a dramatic presentation of Bible stories at the special children's meetings which were a part of a Billy Graham evangelistic campaign. These presentations were the basis for the comics that the BGEA printed from 1951 to 1953 for distribution at the meetings.

---

Expiration: indefinite

© Wheaton College 2007