Billy Graham Center

---

Archives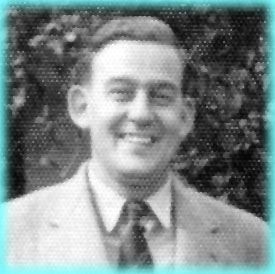 Transcribed text of an oral history interview with Bishop Dain conducted by Lois Ferm of the Billy Graham Evangelistic Association on December 1, 1971.
The transcript below, found in Collection 141, box 6, folder 70, was prepared by BGEA staff; the paragraph breaks within the text of Dain's comments are those of the transcriber. Text appearing in brackets [ ] was inserted by the BGC Archives staff for explanation or clarification.

DAIN: My wife and I and our family came out from London in 1959 - strangely enough the year of the Sydney Crusade, arriving after the Sydney Crusade, coming into the wonderful aftermath of that Sydney Crusade. I came out having been in missionary work for many, many years - perhaps we shouldn't say how many - ever since I'd left the Navy. I was first a missionary and then a mission board secretary and then I was invited to come out from London to Australia to be the head of what is called in Australia the Church Missionary Society [CMS]. The Anglican Church has within it voluntary evangelical societies electing their own office bearers but taking no direction or control whatever from the hierarchy of the church. Archbishop Loane is its President of the C.M.S. because he is an evangelical and every member of the Federal Council is an evangelical. The Church Missionary Society of Australia has work right around the world - South America, right across Africa, and right across Asia, I went out to be the Federal Secretary of the Society which means I had to span the whole of Australia from Perth to Brisbane and from Darwin to Adelaide in coordinating the missionary work of the C.M.S.

FERM: So your heart has always been in missions and in evangelism even from the very beginning of your ministry.

DAIN: It still is and I now have the honor of being the International Chairman of the Bible and Medical Missionary Fellowship. This is the mission board of which I was originally the General Secretary and I am visiting the Councils in Melbourne, Auckland, Philadelphia, Toronto, London and Glasgow prior to attending a consultative conference in New Delhi in the middle of January on my way back to Sydney.

FERM: You then, came out from London to Australia. You were in India before this?

DAIN: Yes, I was. If you want to go further back than this, Lois, I left school to go into the Navy. I loved the Navy and I pleaded and pleaded and pleaded and eventually my parents relented. I left school, my Greek and Latin and everything else and I joined the Navy. First as a cadet and then as an officer. It was while in the Navy that I was converted, although I had a wonderful Christian home with Christian parents. My mother is ninety-three and still alive, and sends me a Bible study each week in her letter. I had seven years in the Navy first as a cadet and then after further studies as an officer. And it was while serving that I was converted in Calcutta, a city in which many years later Billy had one of his great meetings during the Indian tour.

FERM: What was the circumstance around which you found the Lord?

DAIN: A Christian businessman who is still one of my closest friends in Melbourne and who for several years has been our B.M.M.F. General Secretary in Melbourne, was mainly responsible. My parents had made the way of salvation very clear to me. When I got into the Navy and away from home, I think I realised that what I really was doing was living on a past experience and as I came up against the pressures of the world, I began to find that my nominal faith began to drop off for it lacked reality. I was a young naval cadet of sixteen and I often sought the company of Christians, particularly if I had no money!

I had a list of names and addresses of Christians around the world whom my mother told me to visit. And I went to visit some of these Christians in Calcutta and while in their home I met this young businessman, who I realize now sized me up immediately! Here was a boy from a Christian home who really hadn't got the root of the matter in him. He very skillfully handled me, offering me his friendship and the warmth of a Christian home. I suppose it was after about three weeks when one night he had taken me out for a nice meal, he drove across the great Maidan in Calcutta and suggested that we sit down and talk. Very gently he brought the conversation right around and then asked me if at that moment of time I possessed a personal knowledge of Christ which was adequate to meet my situation as a young naval cadet. I had to admit I hadn't. He then very simply led me to Christ and I have never doubted from that moment that I was a Christian. It was later when serving in India as a naval officer that I felt quite clearly that God had called me back to India as a missionary.

FERM: The locale of your first experience - this was overwhelming.

DAIN: Yes, it was. And it was back to that port of Calcutta I went as a young missionary, and it was years later back to that same port and city of Calcutta that I took Billy for his final meeting in India.

FERM: And you were there then - you planned Billy's tour of India didn't you?

DAIN: Yes, and it was a very thrilling experience. Going back .to our story, however, I served as a missionary in India and while in the language school I met a very beautiful lady who was a good Presbyterian. She is now a good Anglican, for we married. We served as missionaries in North India. I was not ordained. I was a lay missionary working up on the borders of Nepal. Then the war came and because I was not ordained I had no hesitation whatever in offering my services to the armed forces of His Majesty the King, as it was then. Because I could not get into the Navy I went into the Army, the next best thing, though not as good as the Navy of course.

FERM: I'm the mother of two men from the Navy! You said the proper thing.

DAIN: I was posted to a Gurkha regiment at the conclusion of my training and was commissioned. I was then given ten days leave to spend with my wife before proceeding overseas. Things at that time were pretty grim. My wife came down to Poona to be with me and a few days later our second daughter was born. The morning after Maureen was born I left for the Middle East where I served with the Tenth Army in Iraq, Syria and Iran. It was a wonderful experience, our Gurkhas were magnificent men. Later Japan came into the war, as you know only too well, and I found myself a naval officer serving the the Army. A general call went out then for naval officers serving in the Army and I was transferred back to the Navy, my first love, where I spent six fascinating years. I served my last eighteen months on the staff of the Secretary of State for India in London. I was still in the Navy but helping as an administrative officer planning the division of the Indian Navy into the Indian and Pakistan Navies. It was at the end of that time that we came back into missionary work. We had planned and were accepted to go back to India but the doctor said no. I was then asked to take an administrative post in London as the General Secretary of the old Zenana Bible and Medical Mission.

Twelve of the happiest years followed, my wife's health improved. We asked the board three times to let us go to the field and they refused but we were able to travel and I had to visit India every second year. Although we had a growing family it was possible from time to time for my wife to come with me. In the early days the Zenan Mission was a women's mission and I couldn't stay in mission houses of four or five single ladies unless I had a wife!

FERM: I do think all this points up how the Lord prepares you for the field to which lie ultimately sends you. You could not have been effective in India without all this background of experience.

DAIN: Well, I think that's frankly the only reason I have told this. It was at this time I also began to be deeply interested in evangelical cooperation, and I became the Overseas Secretary of the Evangelical Alliance in London. Now you will recall that it was the Evangelical Alliance that invited Billy to London before Harringay. Sir Arthur Smith was then Chairman and Roy Cattell the Secretary. It was Roy who went over to America and he had a look at a young man called Billy Graham and felt he might be God's man for England. Roy came back to us in the E.A. Council and said, "I believe he is God's man." My wife was reminding me only this morning of sitting in a tea shop and Roy telling us of his impressions. He had just come back from one of Billy's early American Crusades. As a result the Alliance extended an invitation to Billy to come over and hold a Crusade. Preparatory to that, he was asked to come over and speak to a group of 1,000 ministers in London. That is when I met Billy for the first time in 1953. I was then on the Council of the Alliance and serving as an honorary officer as Overseas Secretary.

This was my first introduction to Billy. The invitation was then sent and the advance team came over and we got to know them and love them. Then the whole Team came over and how well I remember the welcome meeting before Harringay. The Central Hall, Westminster, was packed with 2,250 people. Billy and the Team having just arrived off the boat that morning or perhaps the morning before, and perhaps this is being a little naughty, but in those days in Britain, cosmetics were not considered part of "the separated Christian life" and onto the platform came the Team and their wives looking so lovely and so charming and all of them with a nice touch of lipstick. I said to myself, "Here goes, Billy's going to change the face of Britain in more ways than one." And he did! Well, I need not speak ingay and all that meant to Britain for the story is well known.



Read an additional excerpt from this interview where Dain describes the need for a renewed and biblical emphasis on evangelism.

Return to the Dain memorial page

---
Return to BGC Archives Home Page

Last Revised: 3/14/03
Last Revised: 1/5/05
Expiration: indefinite

© Wheaton College 2005