Billy Graham Center

---

Archives
The Archives Bulletin Board
This service is intended for Wheaton College students, faculty and staff; people who live in convenient driving range to campus; or people who will be visiting Wheaton's campus. Every month, this Bulletin Board will highlight a new document or set of documents that are available in the Archives. Come on over and have a look!
To view items previously featured on the Bulletin Board, click
Now Showing
September 2004: Survivors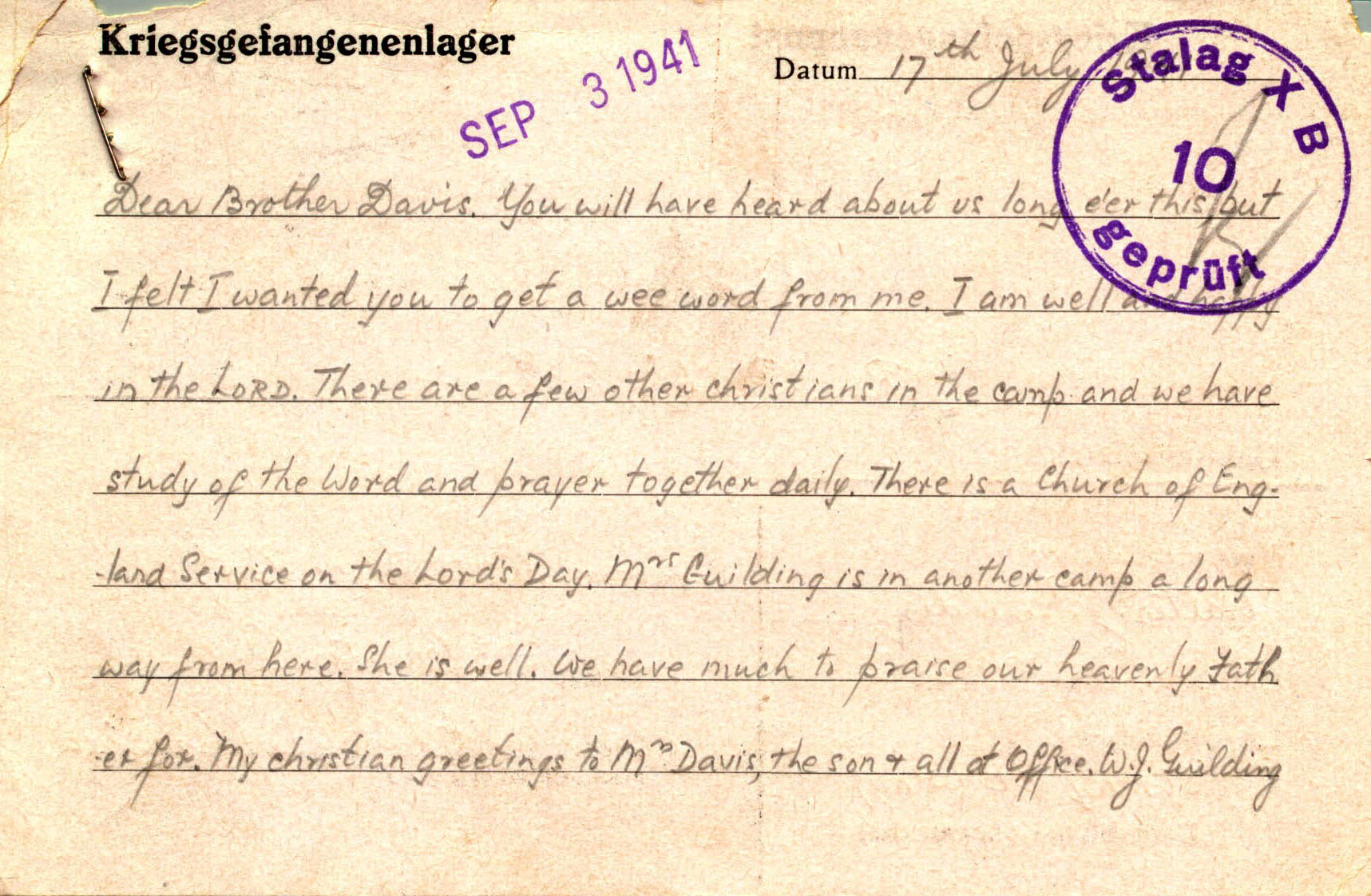 Postcard Walter Guilding send to Rev. Ralph E. Davis, general secretary of the U.S. Home Coucil
of Africa Inland Mission, July 17, 1941. Guilding was writing from a German interment camp
to which he was sent after being taken off the S.S. Zamzam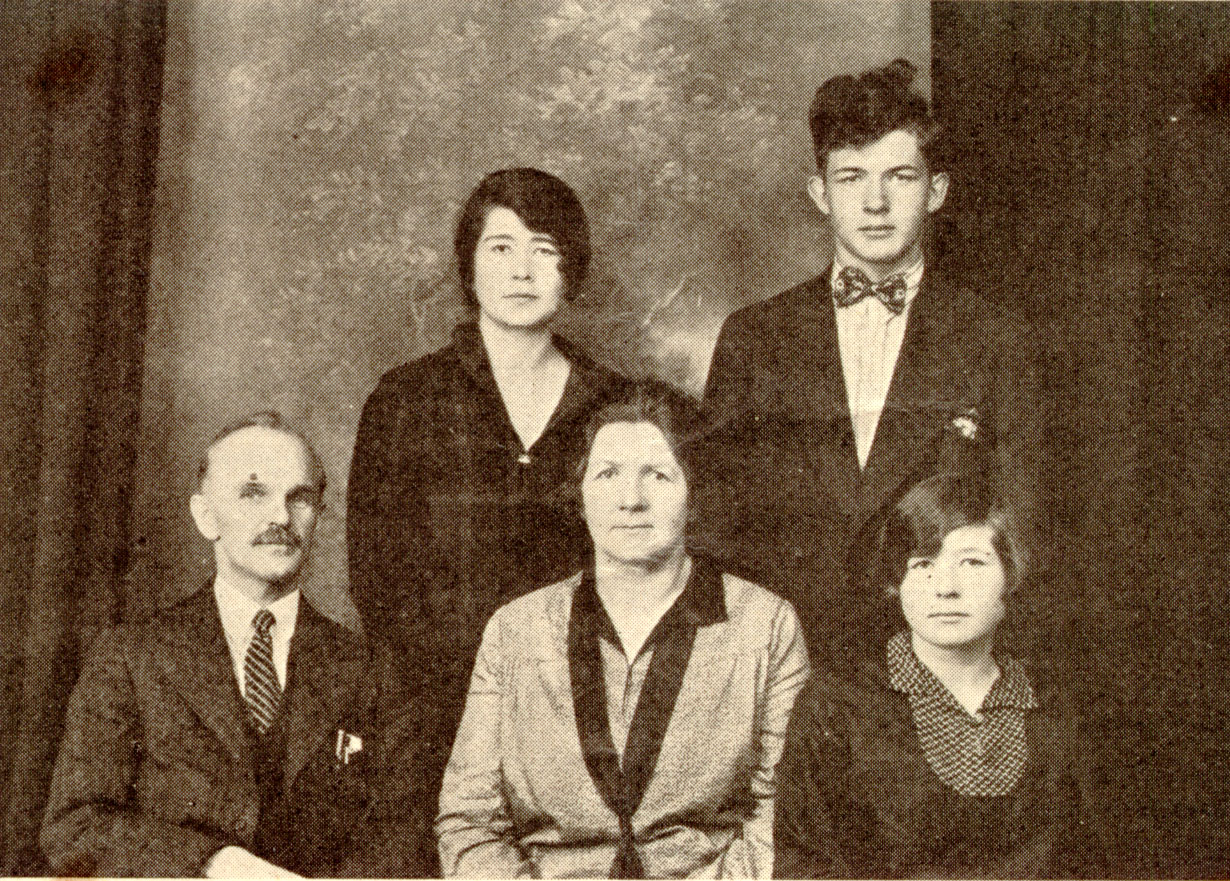 Walter & Clara Guilding with her children Grace, Ralph, & Ruth Wight (seated)
Walter Guilding (1889-1981) and Clara (Cook) Wight Guilding (1886-1974) traveled to Africa as single missionaries with Africa Inland Mission (Walter in 1913 and Clara in 1907). Both married AIM missionaries and then suffered the loss of their spouses. Walter was married less than a year and Clara for about ten years. In 1922 Clara, a mother of three young children, married Walter in Kijabe, Kenya. Together they worked at Machakos (Kenya) among the Akambas. While returning with many other missionaries to Africa on the S.S. Zamzam they were attacked and their vessel was sunk by a German ship on April 17, 1941. They were taken prisoners and held in several prison camps. Clara was released the following year but Walter was held until the end of the war in Europe in 1945. After Walter was released he and Clara continued their work in Kenya until their retirement in 1966. The above items are featured on an extended page with more information on the Guildings.
---
Return to BGC Archives Home Page

Last Revised: 9/1/04
Expiration: indefinite


© Wheaton College 2005