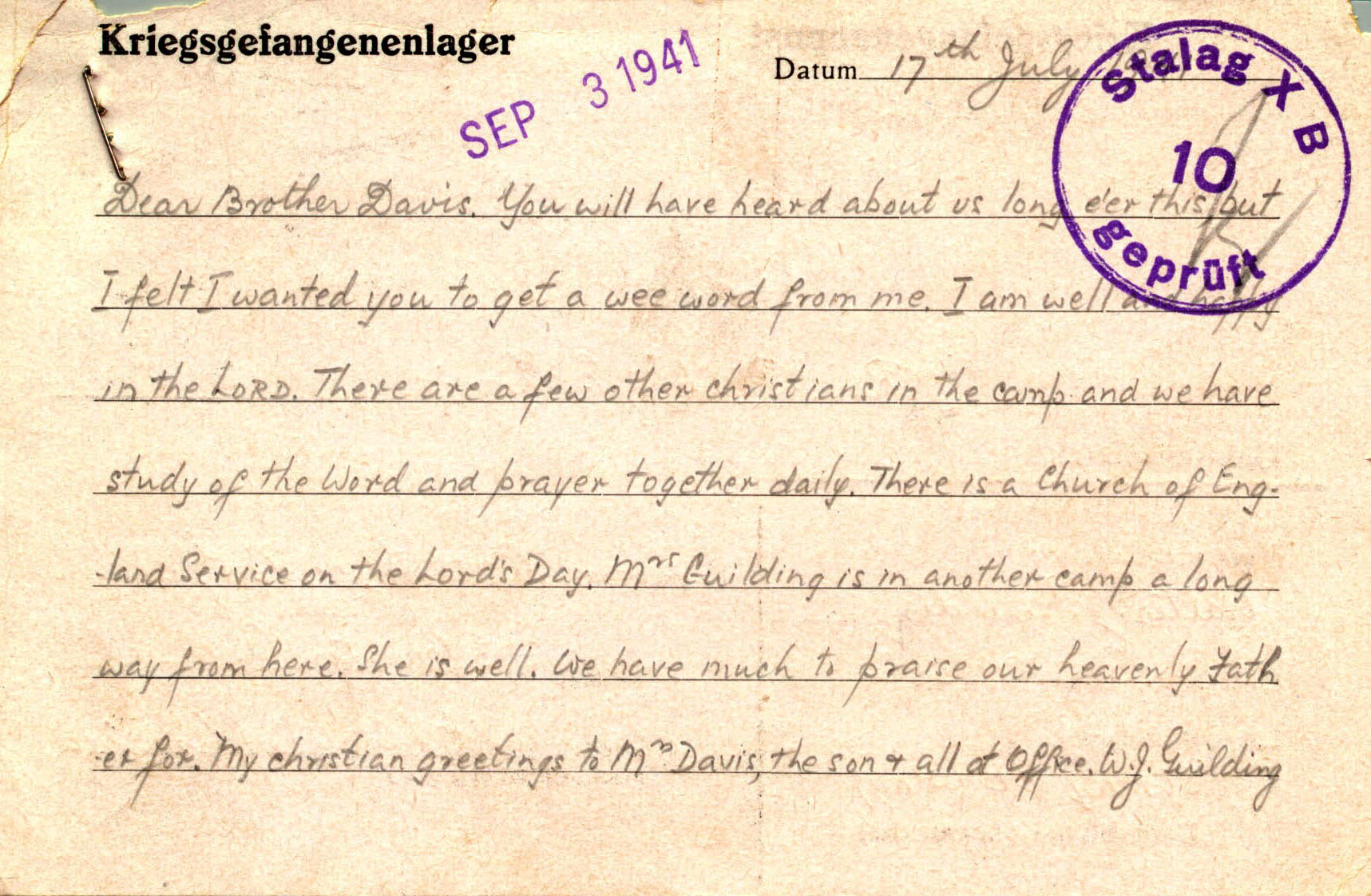 Postcard Walter Guilding send to Rev. Ralph E. Davis, general secretary of the U.S. Home Coucil
of Africa Inland Mission, July 17, 1941. Guilding was writing from a German interment camp
to which he was sent after being taken off the S.S. Zamzam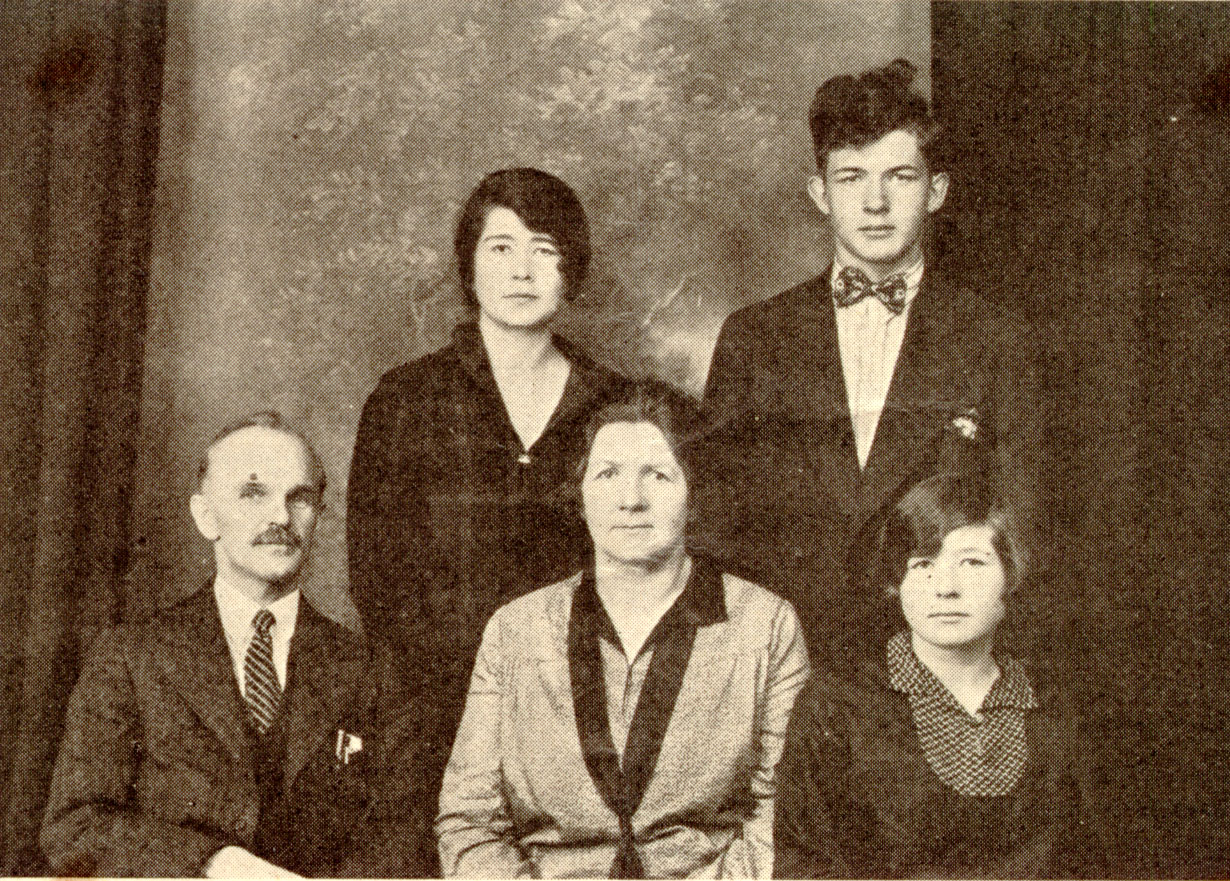 Walter & Clara Guilding with her children Grace, Ralph, & Ruth Wight (seated)
Walter Guilding (1889-1981) and Clara (Cook) Wight Guilding (1886-1974) traveled to Africa as single missionaries with Africa Inland Mission (Walter in 1913 and Clara in 1907). Both married AIM missionaries and then suffered the loss of their spouses. Walter was married less than a year and Clara for about ten years. In 1922 Clara, a mother of three young children, married Walter in Kijabe, Kenya. Together they worked at Machakos (Kenya) among the Akambas. While returning with many other missionaries to Africa on the S.S. Zamzam they were attacked and their vessel was sunk by a German ship on April 17, 1941. They were taken prisoners and held in several prison camps. Clara was released the following year but Walter was held until the end of the war in Europe in 1945. After Walter was released he and Clara continued their work in Kenya until their retirement in 1966. More information on the Guildings can be found in these collections:
Records of Africa Inland Mission, International - Collection 81, Box 21, Folders 3, 4, & 5, Personnel files of Walter & Clara Guilding
Records of The Moody Church - Collection 330, Box 13, Folder 4, H.A. Ironside Correspondence "G," Box 35, Folder 6, Missions Committe Correspondence, G, Individuals, The Moody Church News, July 1945
Papers of Stanley Roy Kline - Collection 477, Photo Album IX
Newspaper clipping from the Newark [New Jersey] Evening News, May 19, 1941.
The names of Rev. and Mrs. W.J. Guildings are listed opposite the caption of the picture.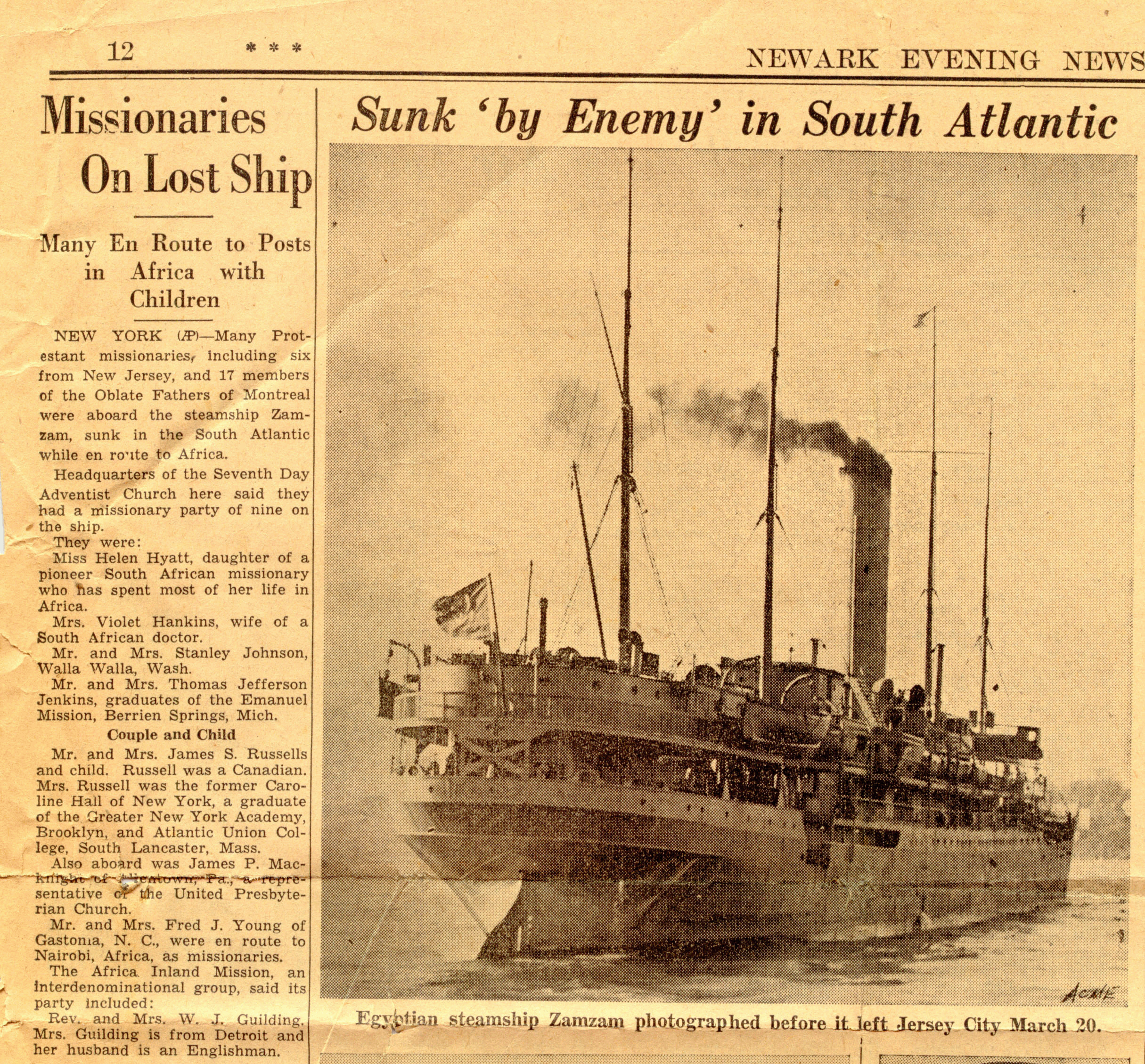 More information on the sinking of the S.S. Zamzam is found in these collections:
Postcard of Clara Guilding to Pastor Harry Ironside of the Moody Church of Chicago, June 19, 1941.
She mailed it from the interment camp she was sent to after the sinking of the S.S. Zamzam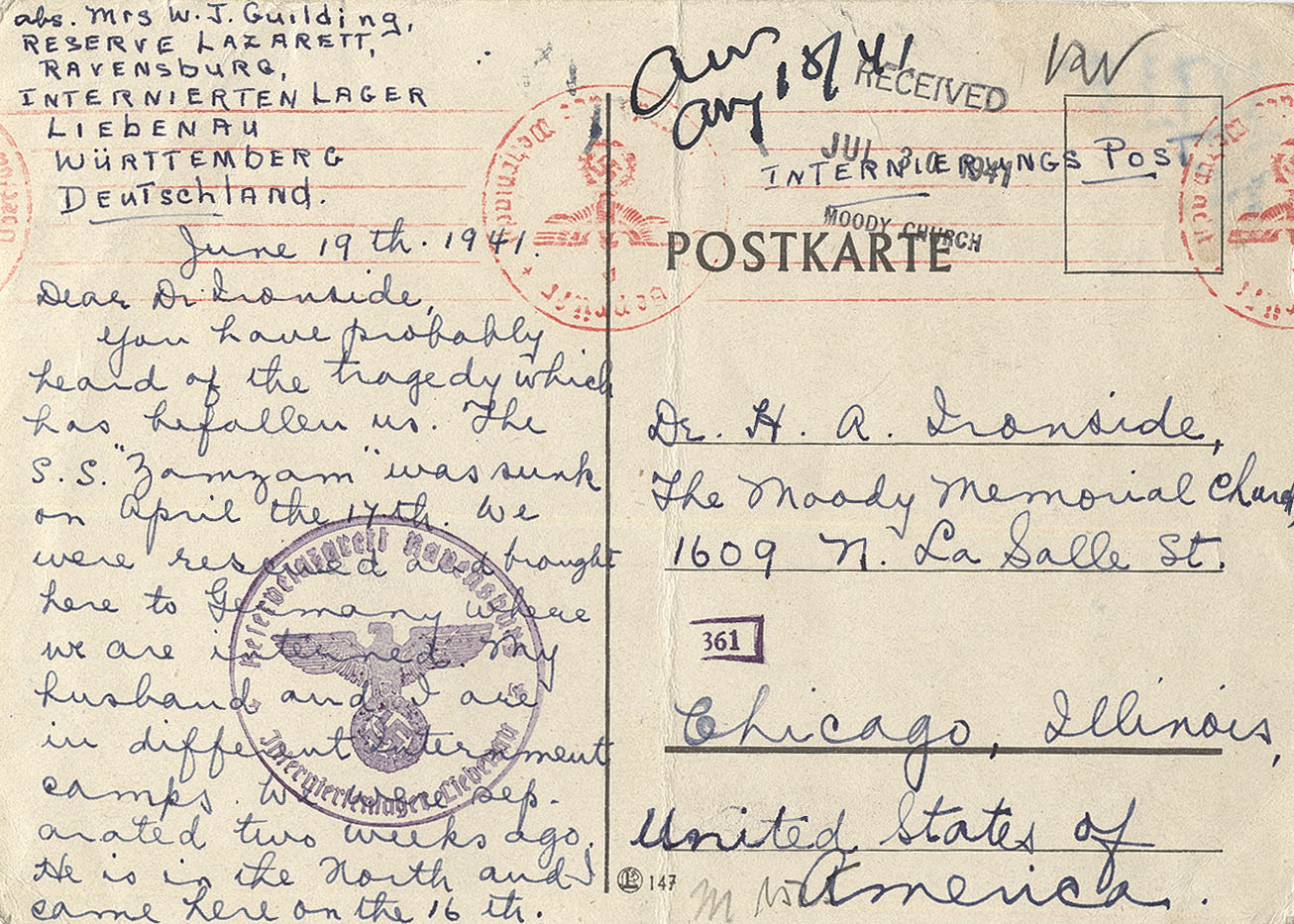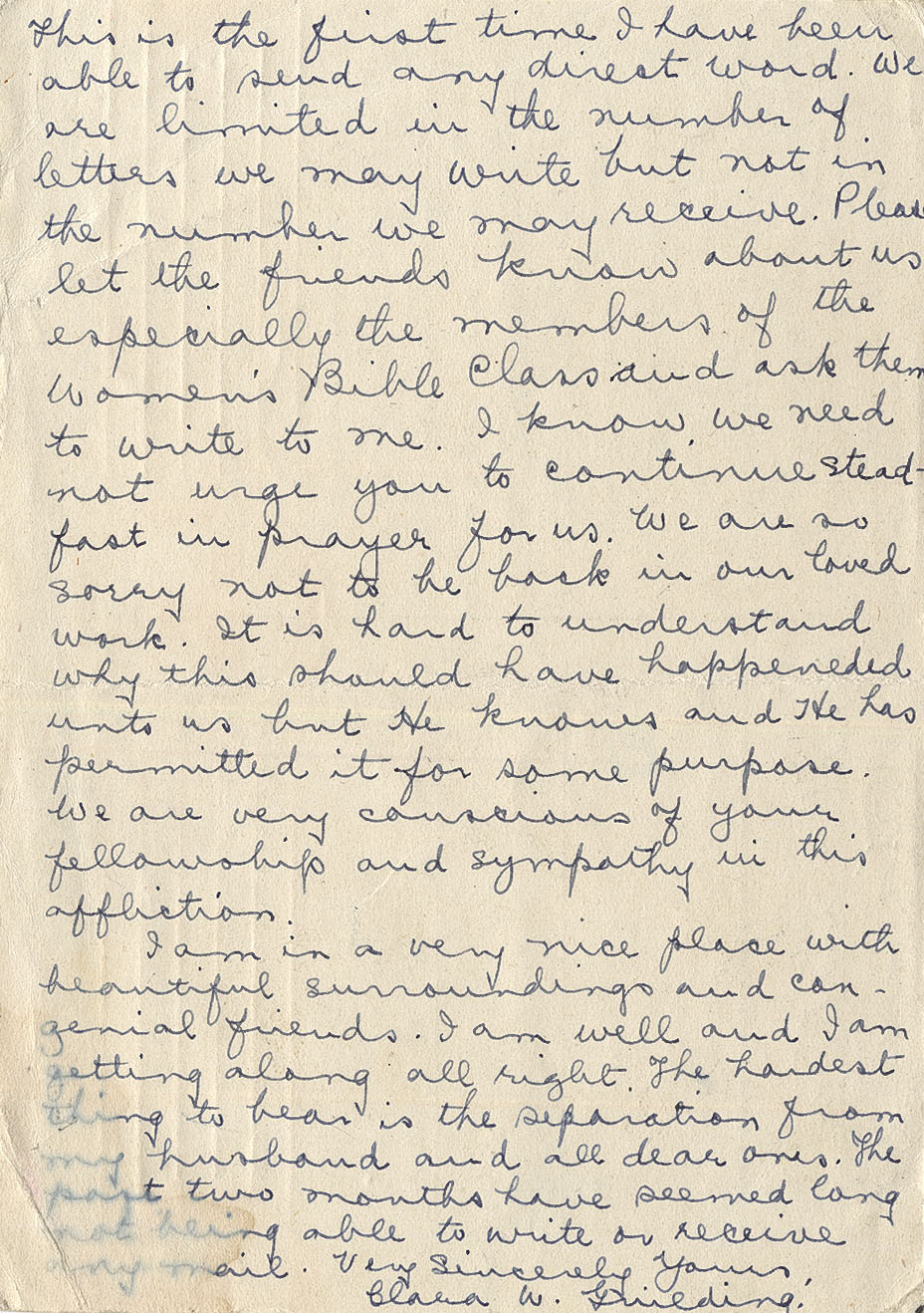 Part of Walter Guilding's report about his imprisonment in the The Moody Church News, July 1945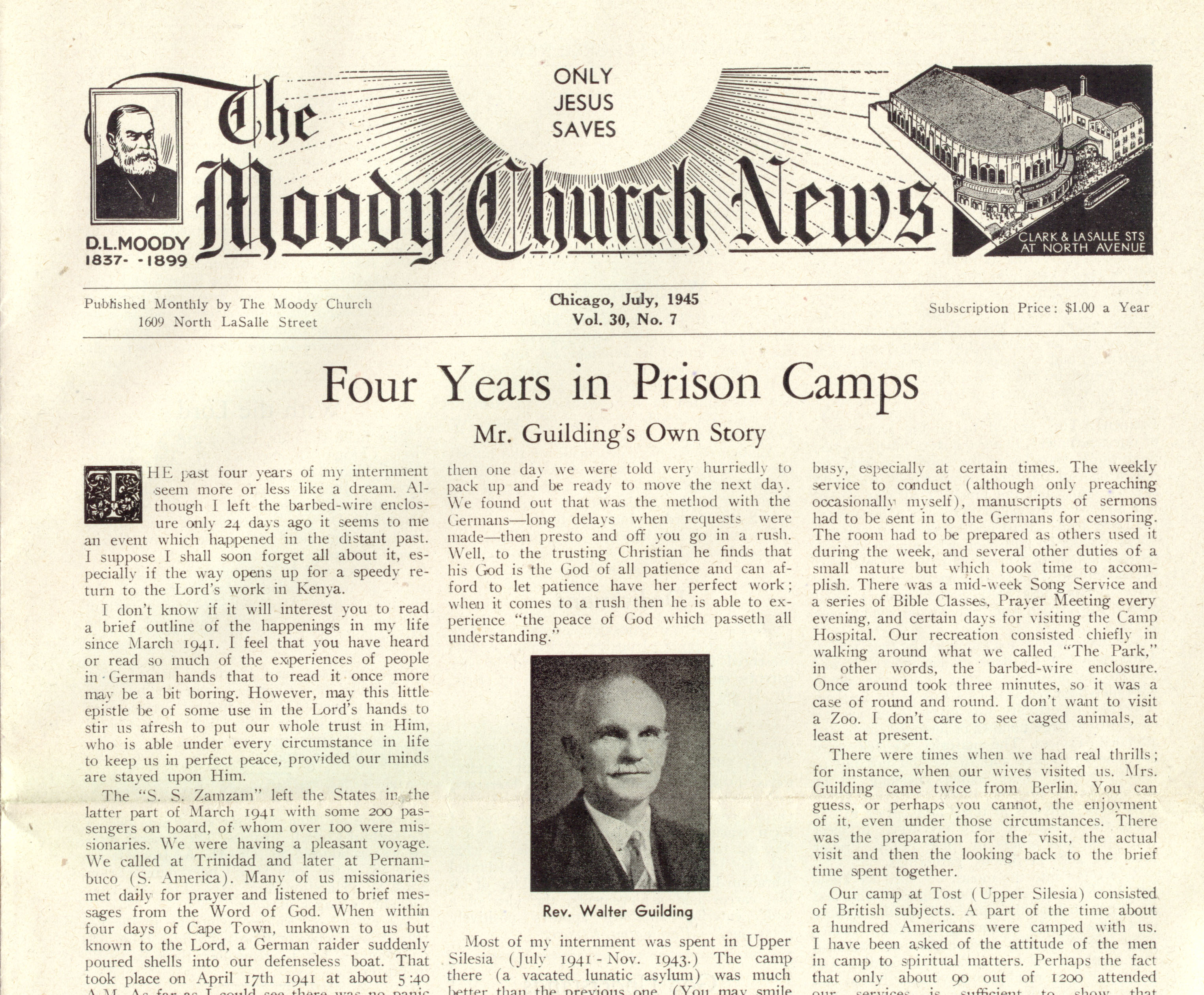 ---
Return to BGC Archives Home Page

Last Revised: 9/1/04
Expiration: indefinite


© Wheaton College 2005