Billy Graham Center

---

Archives
The Archives Bulletin Board
This service is intended for Wheaton College students, faculty and staff; people who live in convenient driving range to campus; or people who will be visiting Wheaton's campus. Every month, this Bulletin Board will highlight a new document or set of documents that are available in the Archives. Come on over and have a look!
To view items previously featured on the Bulletin Board, click
.


Now Showing
September 2003: Work Among the Lisu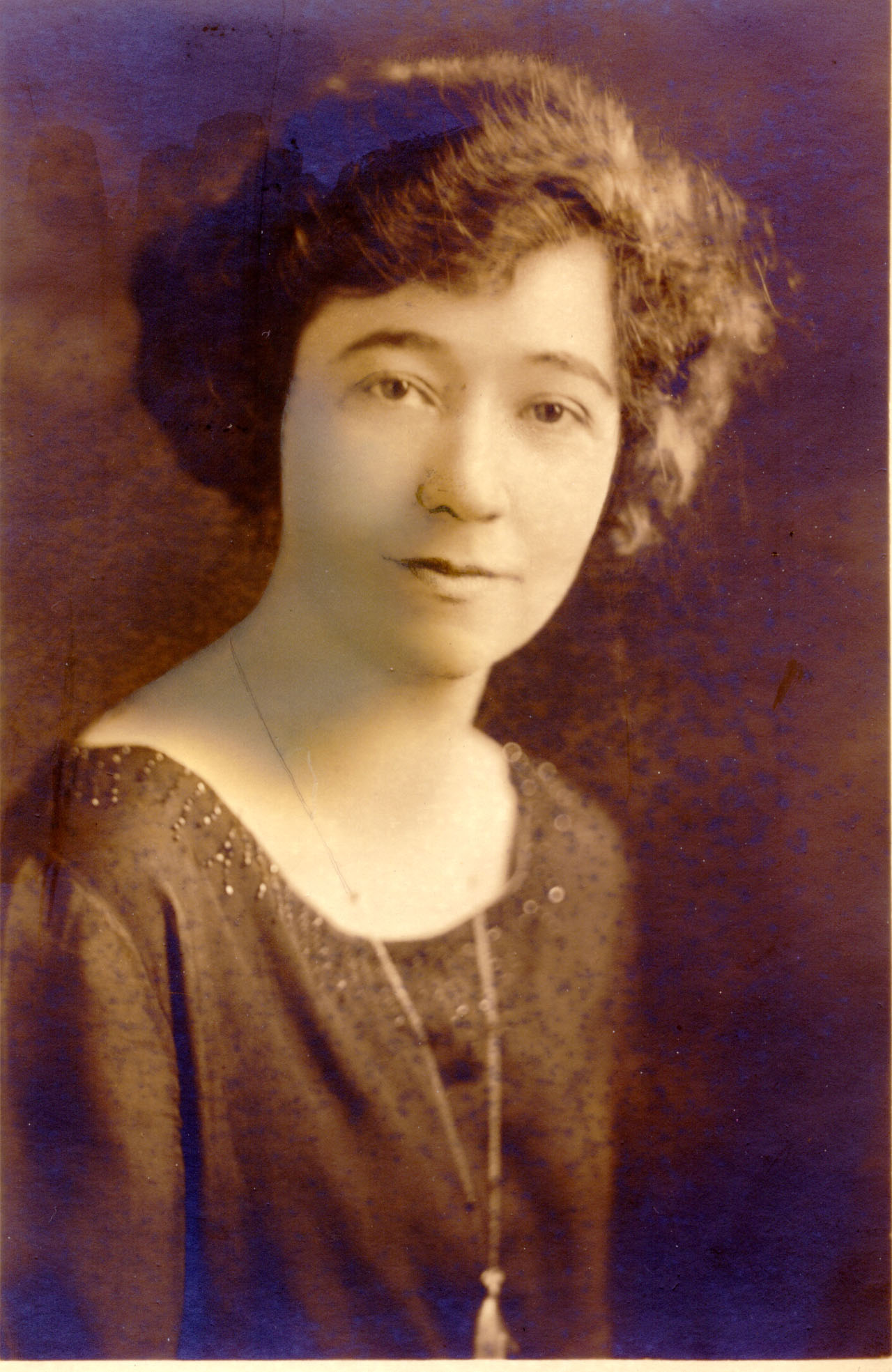 Isobel Kuhn (1901-1957), a well-known author of many mission-related books, was a missionary with China Inland Mission (now Overseas Missionary Fellowship) and worked among the Lisu people in China and Thailand with her husband, John, for almost half of her life.

Her skill at writing was noted by her father, Samuel Miller, in a letter dated August 28, 1931: Isobel is a happy writer, and the talent that God has given her for making an interesting letter from a small incident is really one of the gifts from the Hand of God, and people are interested in reading her letters.



Below is a tract which Isobel wrote about the people she and her husband labored among.
The "Hump" was a term given to the Himalaya Mountain air route between India and China.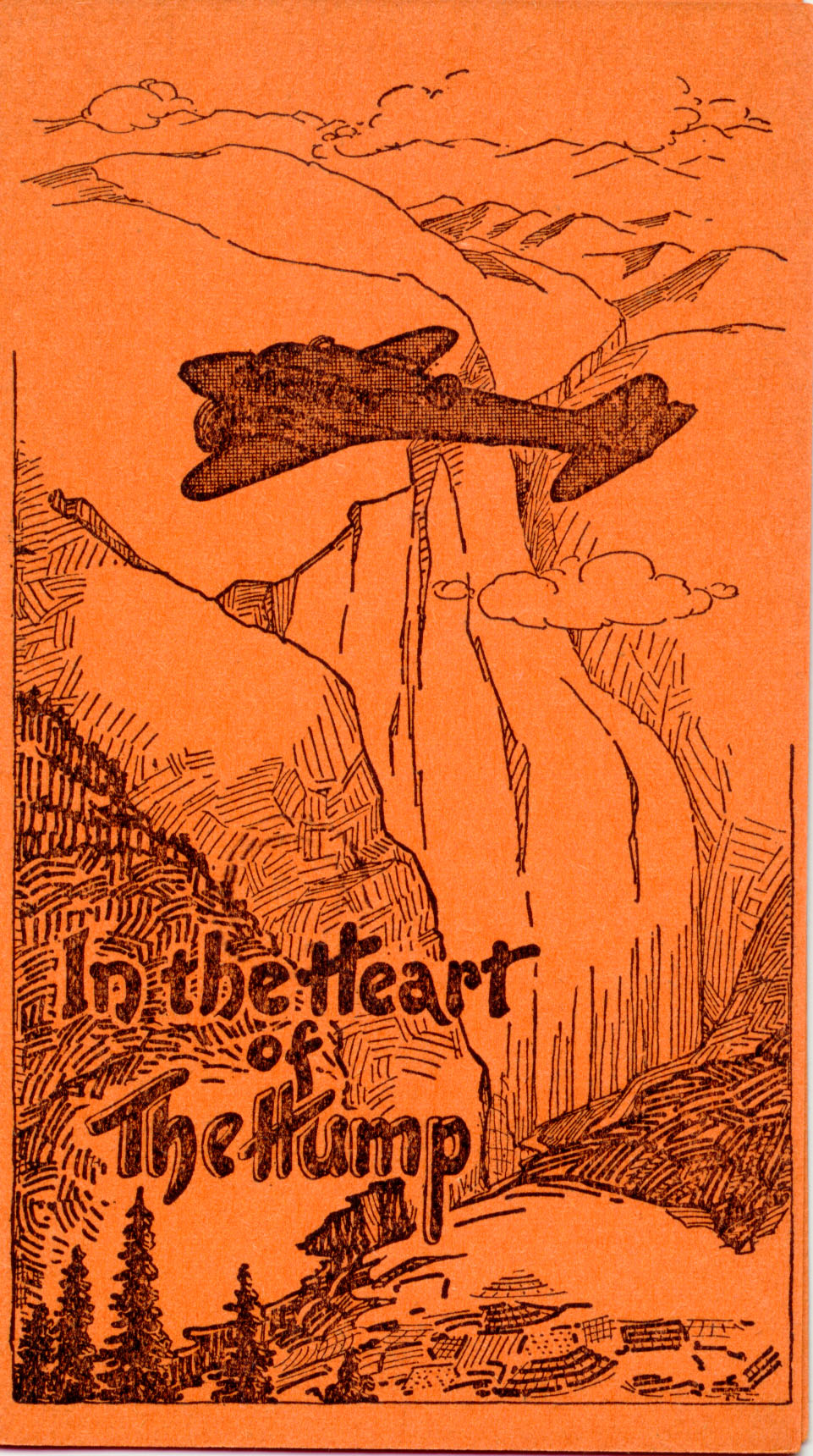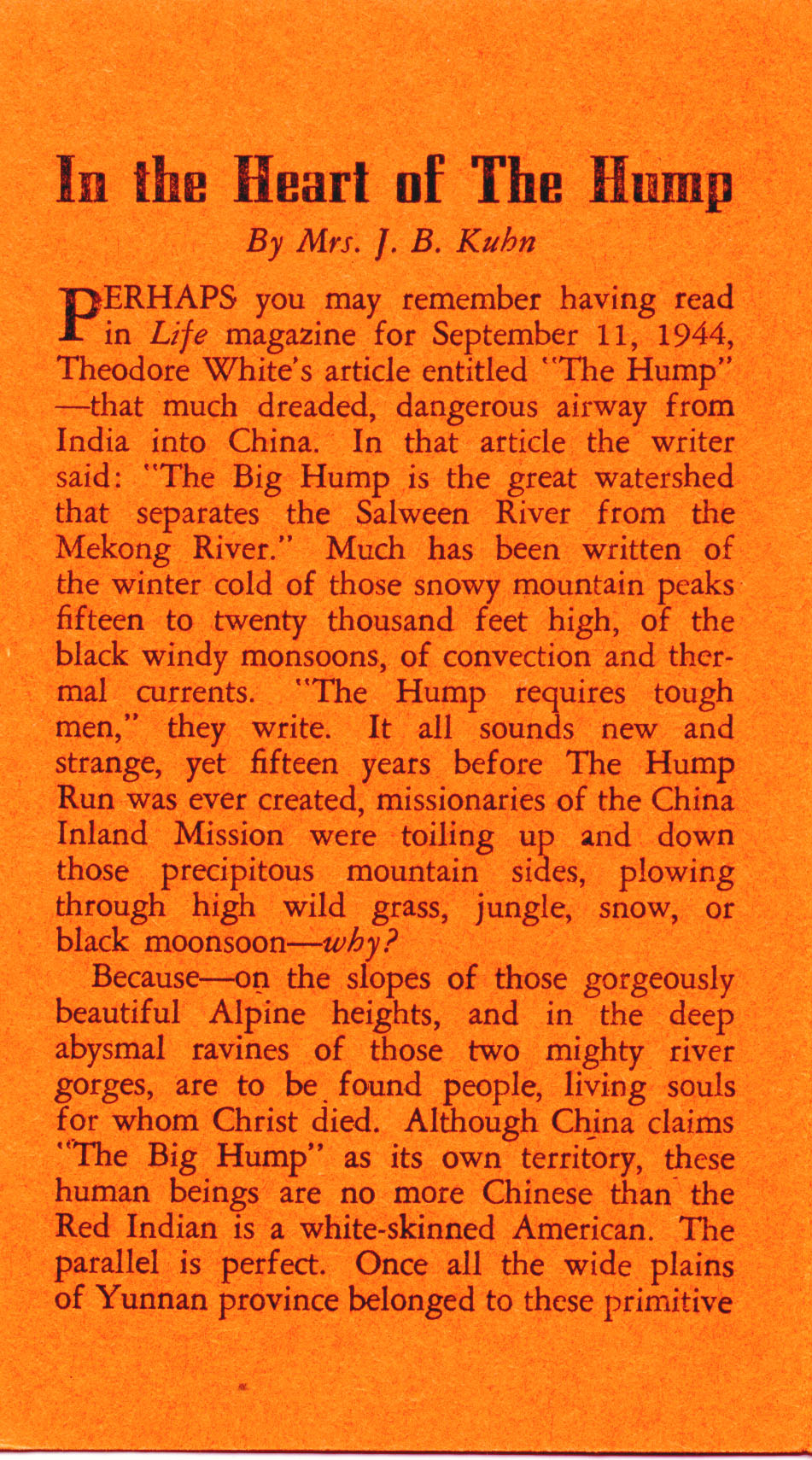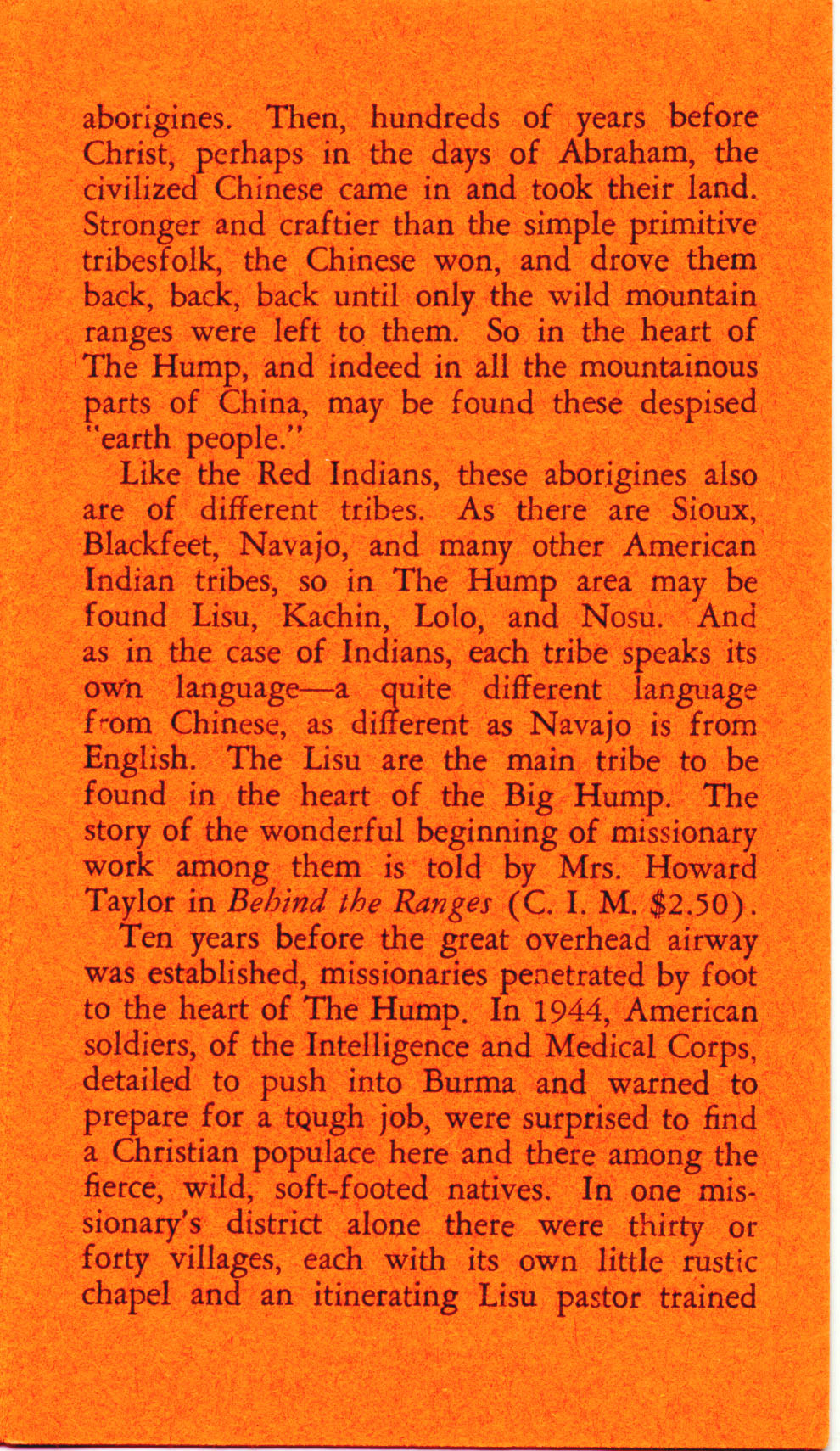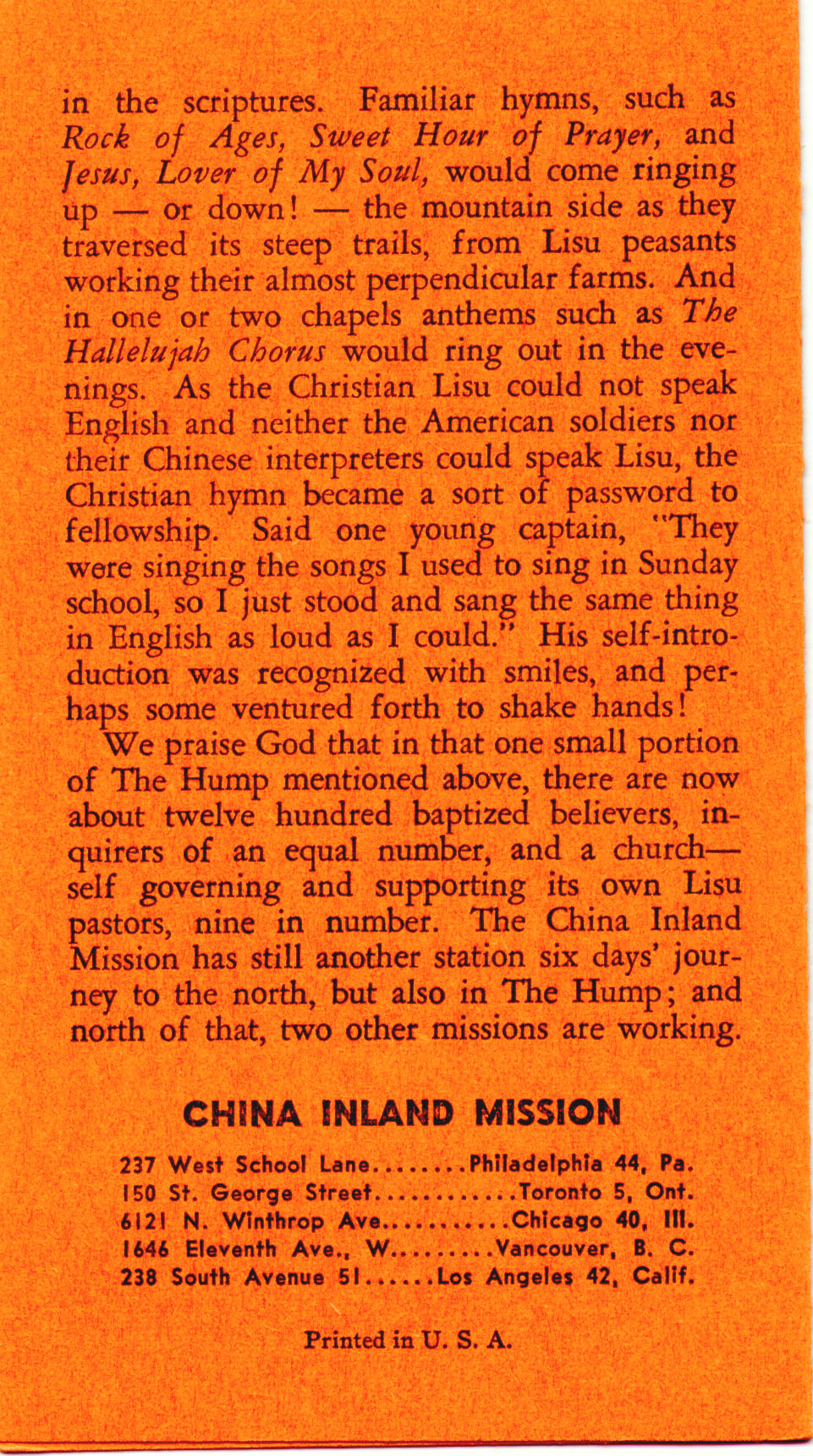 Left: Isobel ministering to native peoples
Right: From l to r: Chinese Bible woman, a Chinese Christian who worked closely with Isobel, the Kuhns baby son Daniel, and Isobel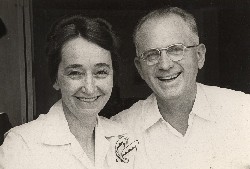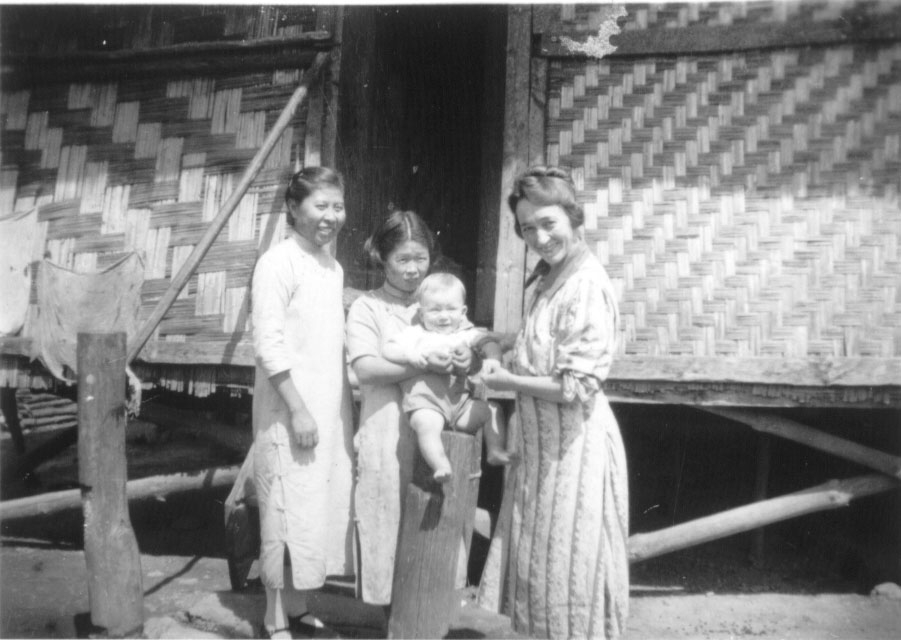 The Archives has several collections of materials which document Isobel and John's careers. Most items are located in Collection 435 - Ephemera of Isobel Miller Kuhn and Collection 215 - Records of the United States Home Council of Overseas Missionary Fellowship (China Inland Mission). Other collections with Kuhn materials may be found by doing a search on the Archives online database.

---
Return to BGC Archives Home Page

Last Revised: 11/17/06
Expiration: indefinite

© Wheaton College 2005