Billy Graham Center

---

Archives
The Archives Bulletin Board
This service is intended for Wheaton College students, faculty and staff; people who live in convenient driving range to campus; or people who will be visiting Wheaton's campus. Every month, this Bulletin Board will highlight a new document or set of documents that are available in the Archives. Come on over and have a look!
To view items previously featured on the Bulletin Board, click
.


Now Showing
November 2002: Evangelist Tom Skinner: "Offering a New Beginning"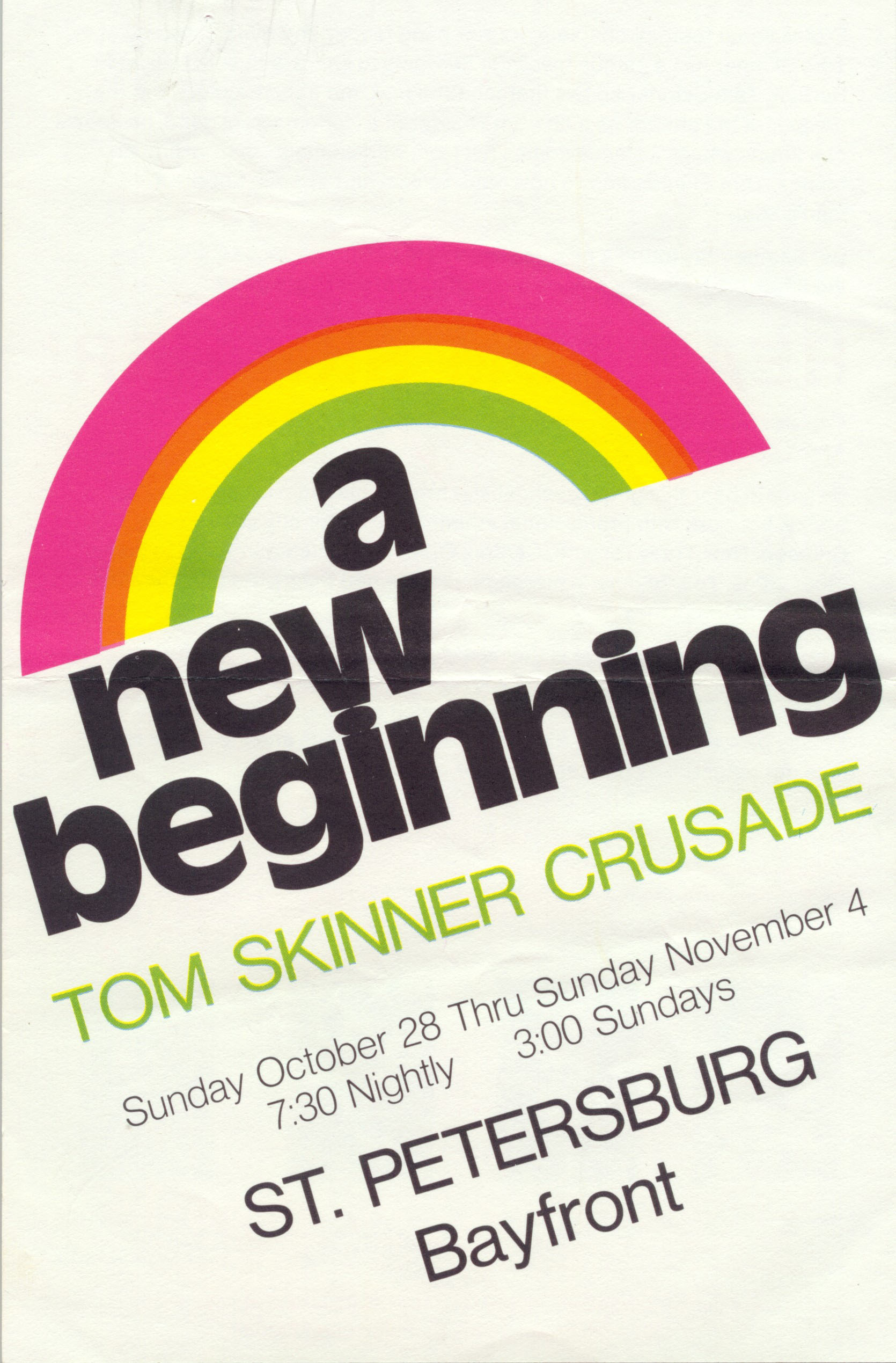 Handbill advertising the Tom Skinner evangelistic campaign meetings St. Petersburg, Florida from October 28 through November 4, 1973 on the theme of "A New Beginning."
Tom Skinner (1942-1994) had a powerful influence as an evangelist who believed that sharing the gospel of Jesus Christ could counteract racism in American society. In his lifetime, Skinner was transformed from the leader of one of Harlem's most violent gangs to perhaps America's most well-known African-American evangelist and chaplain of the Washington Redskins football team.

The Papers of Tom Skinner: Collection 430 document the life and ministry of the African-American evangelist.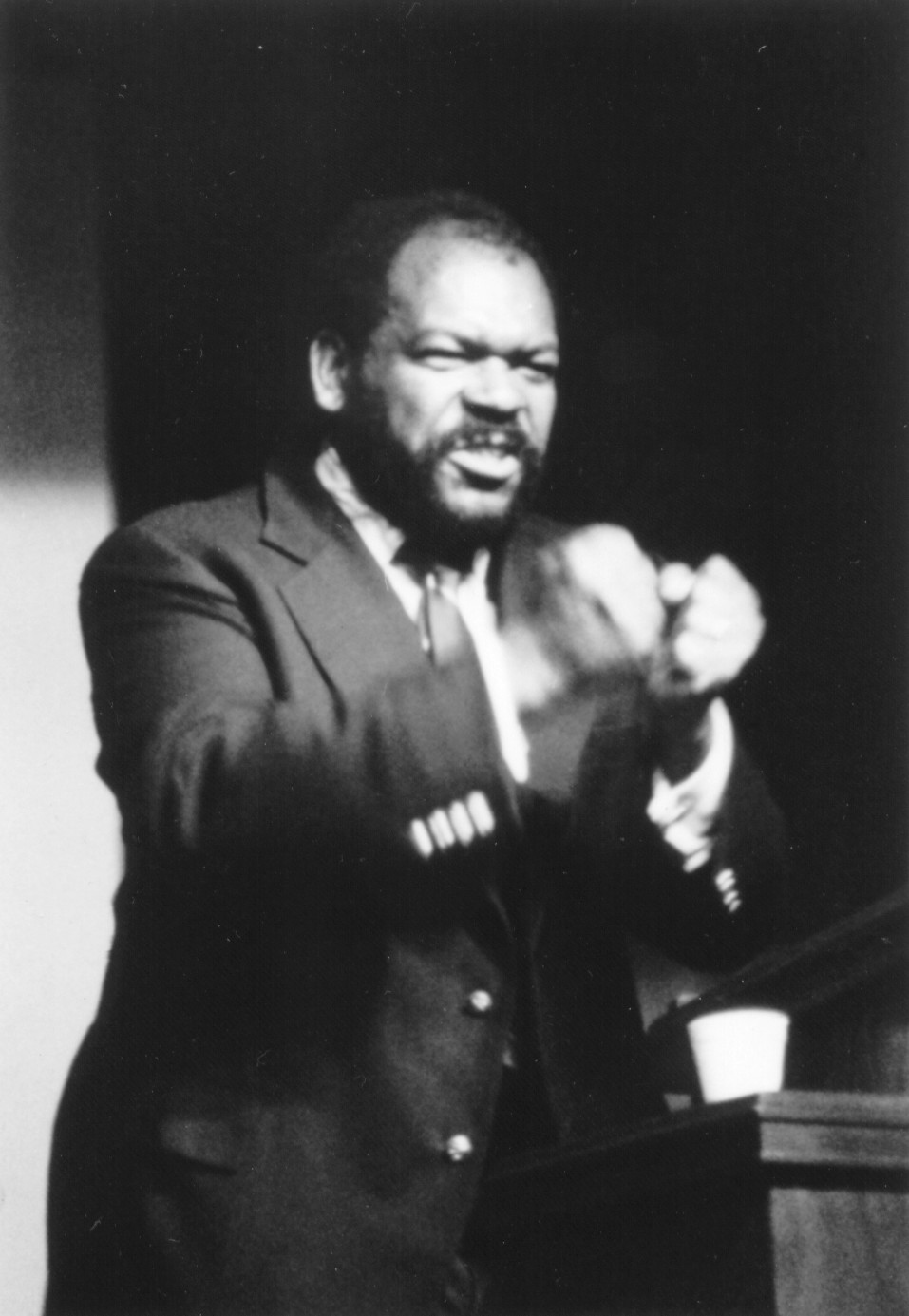 Tom Skinner animates his message at a Voice of Calvary Ministries event in Mississippi, n.d."
Throughout his ministry, Skinner challenged the white evangelical community to honestly engage issues of racism in its midst, while never forgetting the priority of evangelism regardless of skin color. Skinner's prominence as an evangelist and sports chaplain gave him the opportunity to bridge between the African-American and white evangelical communities. Included in the materials in this collection are two oral history interviews with Tom Skinner. Other items include articles, clippings, correspondence, newsletters, message manuscripts, photographs, brochures, and a ministry booklet relating to the life of Skinner and the work of Tom Skinner Associates.


---
Return to BGC Archives Home Page

Last Revised: 11/1/02
Expiration: indefinite

© Wheaton College 2005