STAFF


billy graham center archives
2012 annual report
---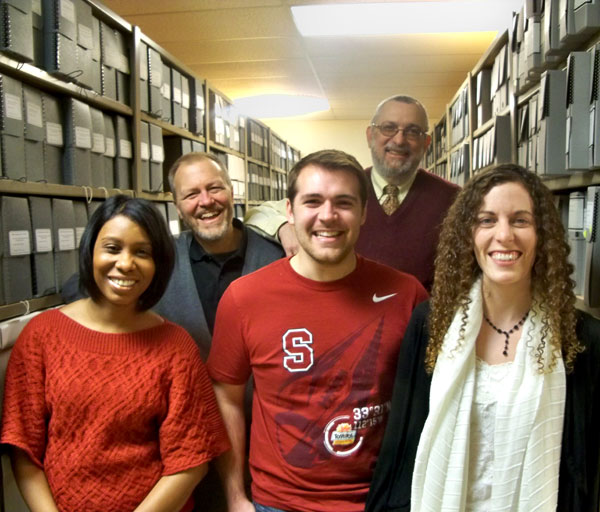 The staff in January (from left to right): Marla, Paul, Nelson, Bob, Susanne (in storage).
2012 Archives Staff

Paul Ericksen, Director
Brittany Adams, Reference Archivist
Marla Matthews, Archives Coordinator
Bob Shuster, Archivist

Harun Njuguna Mathenge, Student worker
Susanne Osborne, Student worker
Nelson Summers, Student worker
Eng Sen (Riko) Tan, Student worker

The staff in December (from left to right): Paul, Riko, Brittany, Marla, Harun, Bob. They are standing in front of a framed copy of the Lausanne Covenant.