YEAR IN
PICTURES


billy graham center archives
2008 annual report
---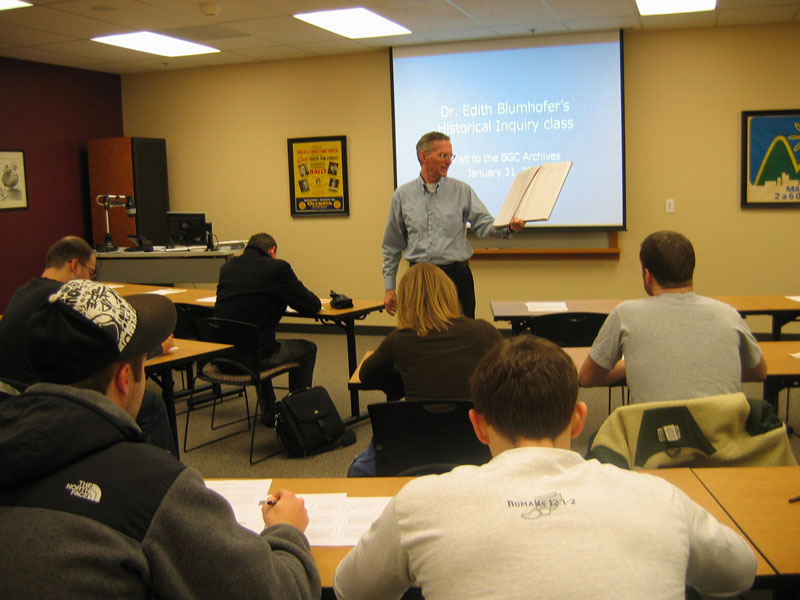 Wayne provided an orientation session to Professor Edith Blumhofer's Historical Inquiry class.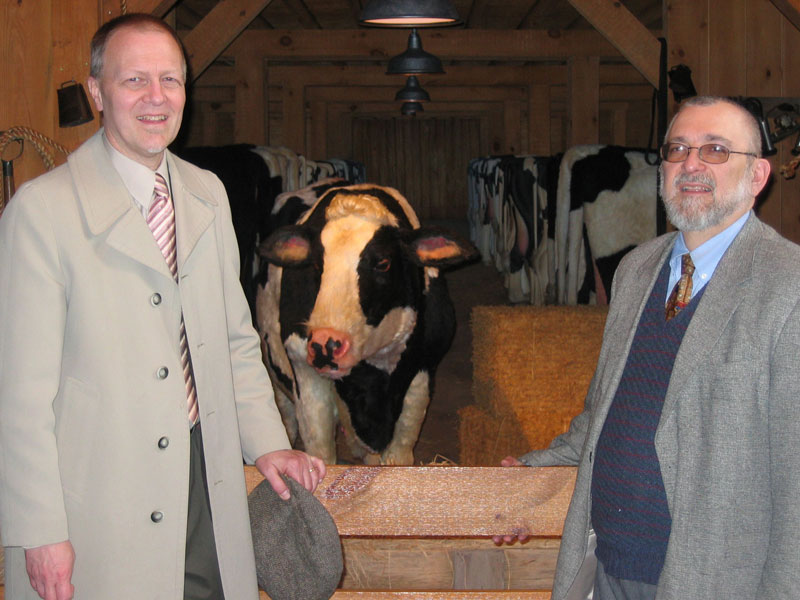 Bob and Paul listened to Bessie the talking cow introduce them to the Billy Graham Library in Charlotte, North Carolina.
| | |
| --- | --- |
| Bob and student workers moved films during the 5th floor renovations for storage on the 4th floor. | |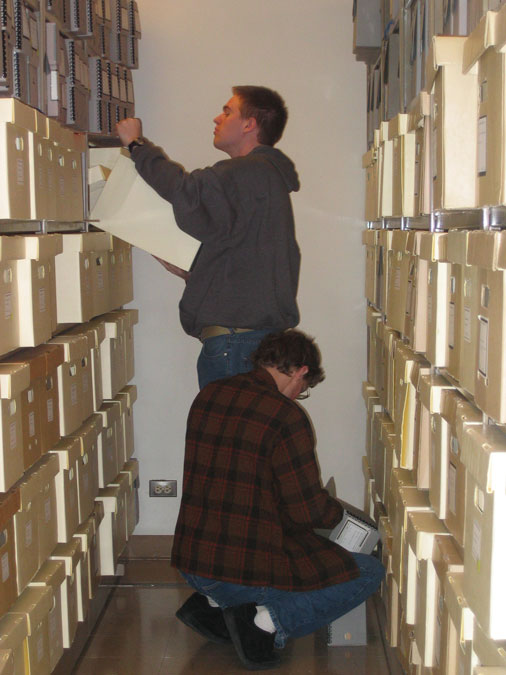 Student workers, Kirk and Tim, refiling boxes and folders, a regular process that ensures the safe return of documents to secure and environmentally-controlled storage.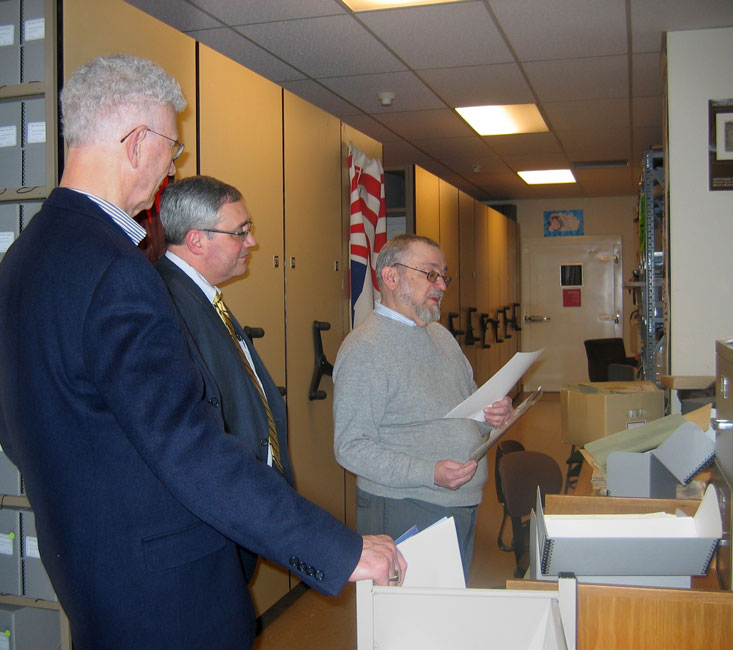 Bob highlights a several documents from the Archives for Don Jaspar, Director of the Billy Graham Library in Charlotte, North Carolina (accompanied by Sterling Huston, also a member of the BGEA staff and chairman of the Billy Graham Center Liaison Committee). Jaspar's visit was one part of a series of exchange visits between the BGEA's Charlotte staff and our Center staff in Wheaton.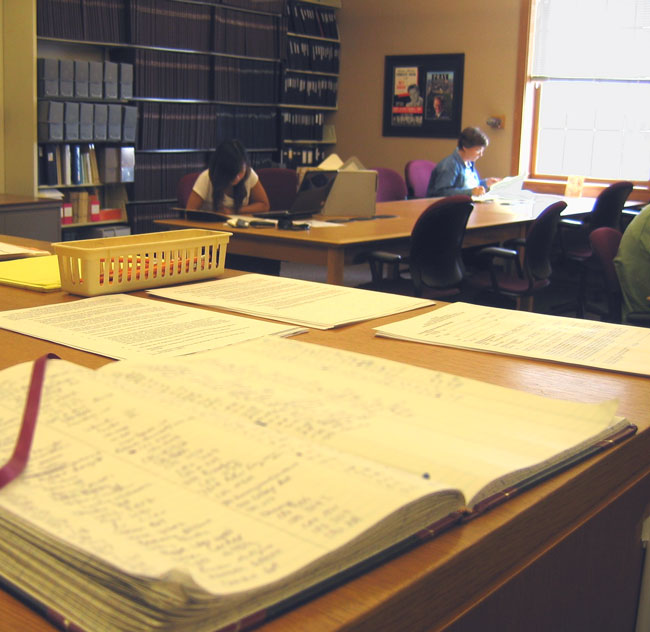 The Reading Room register in the foreground continues to grow with the ongoing list of all those who sign in, whether to complete a class project, write a book or article, fill in gaps in family history, find film or video for a media production, or be inspired by the stories of evangelists and missionaries. During 2008, 512 patrons came to Wheaton and used the letters, reports, photographs and more for their projects.
| | |
| --- | --- |
| | Mr. Zachariassen visited the Reading Room to view copies of two filmstrips he had used in his ministry back in the Faroe Islands, winning him our "Patron-from-the-most-remote-and-unknown-location" Award. |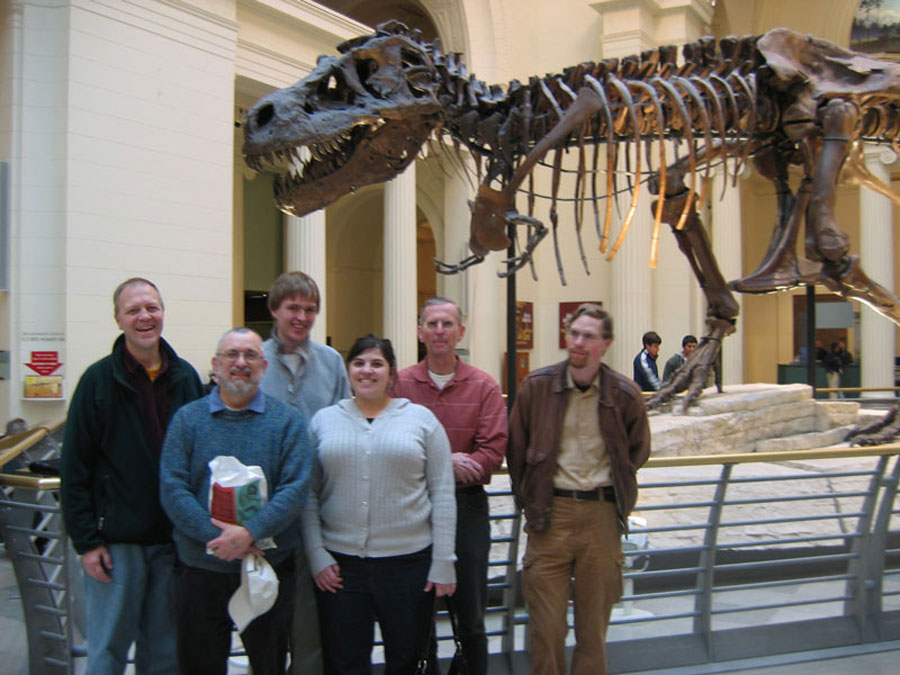 The staff visited the Chicago Field Museum for their annual
outing, the Spring Fling. Sue, the T-Rex, looks on behind.
| | |
| --- | --- |
| | Esther Rupp in the Reading Room as a patron,pointing to a photo of her mother, Susan Bartel. |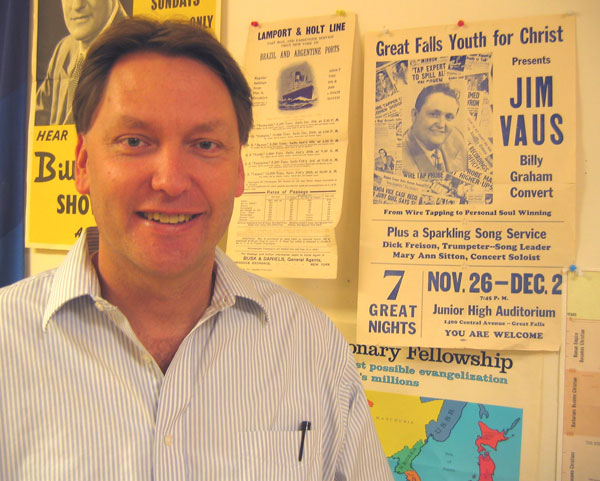 Will Vaus, pastor, author and son of Jim Vaus, visited the Archives in November, and stands next to the poster announcing his father's late-1950 appearance at a Youth for Christ meeting in Great Falls, Montana. Vaus, a convicted organized crime wiretapper, was converted during Billy Graham's 1949 meetings in Los Angeles, and went on to have an evangelistic and speaking ministry.
| | |
| --- | --- |
| | Noel and Paul sort through an extensive list of World Wide Pictures films for the BGEA. |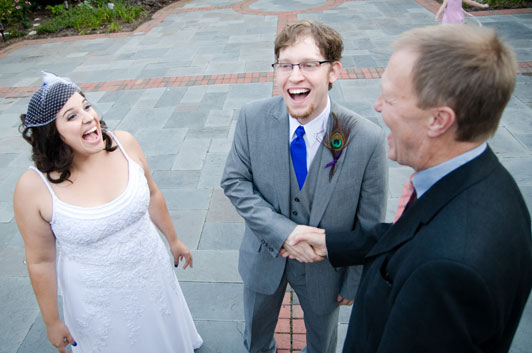 Paul, Noel and her husband, Greg, share a moment. Roll over the image to see more of the staff with family and friends at the wedding ceremony.