Billy Graham Center

---

Archives
Images of A Year in the Archives



Here are a few scenes from the Archives' year 2000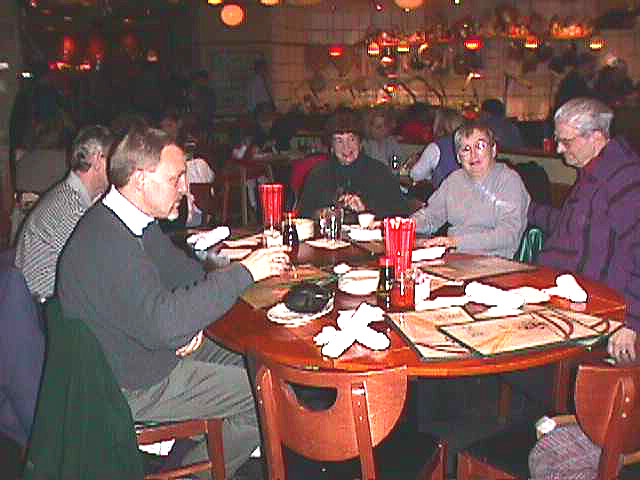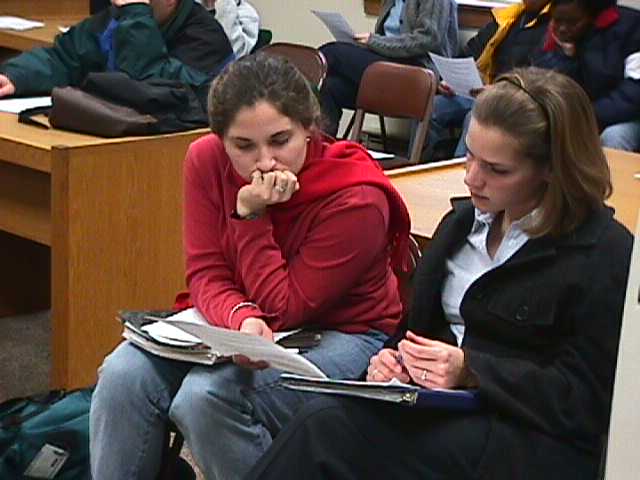 (Left) January: Jan's retirement party at Stir Crazy. Jan is in the gray sweater, looking at the camera. On her left is her husband, Dave. On her right is Fran Brocker, who worked for several years in the Archives as Reading Room supervisor. Jan's last day was January 6th. It marked the end of over eighteen years of service.

(Right) February: Students in an African History class working together on an exercise involving historical documents.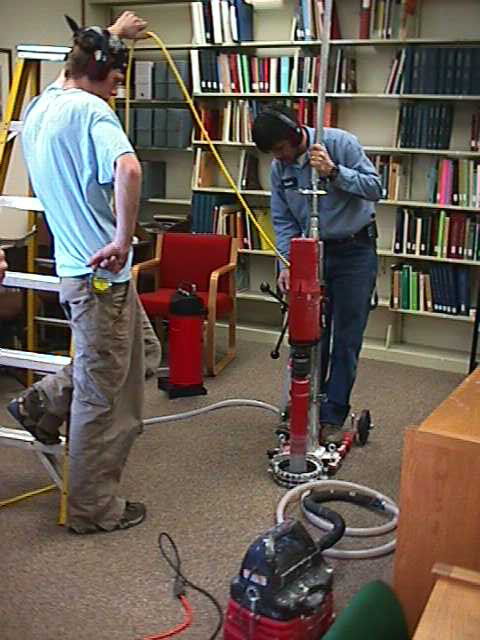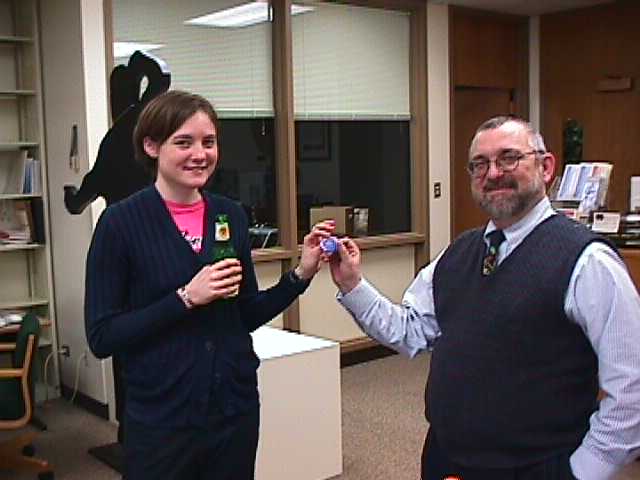 (Left) March: Floor outlets being installed in the Reading Room, to allow more flexibility for the use of lap top computers, tape recorders, etc.

(Right) April: Ruth Williams, a student worker in the Archives, receiving her "I survived the BGC Archives" button from Bob on her last day of work. (She is holding a ginger ale in her hand.)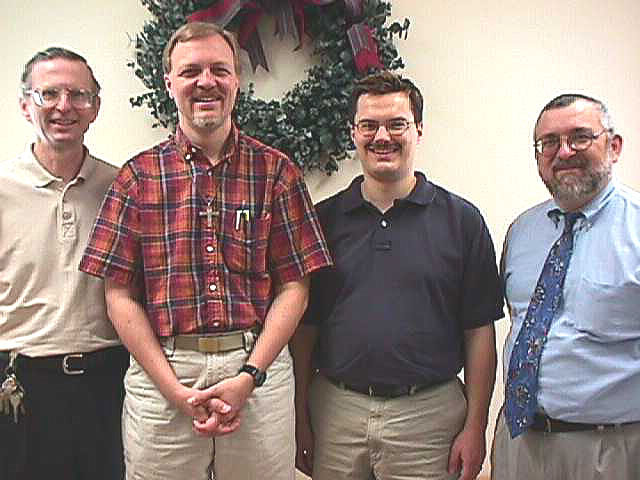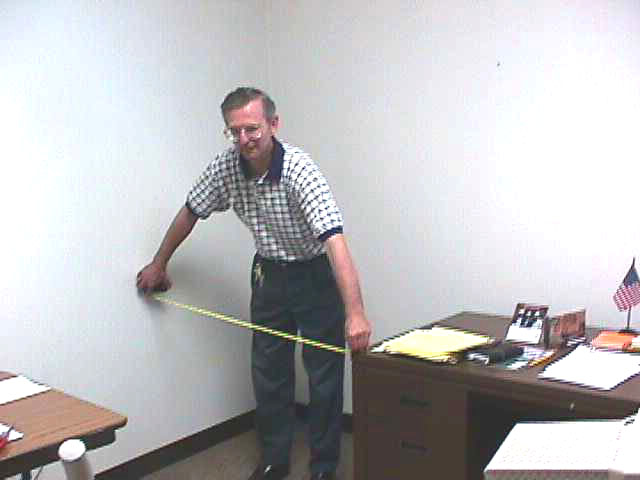 (Left) May: Wayne, Paul, Christian and Bob at the end of Christian's first week as Archival Coordinator. He started in the position on May 8th.

(Right) June: Wayne making preparations to move into his new office for his position as Reference Archivist. He had actually started performing his duties on March 13.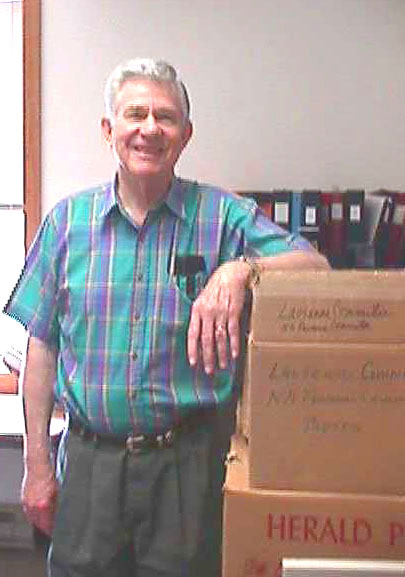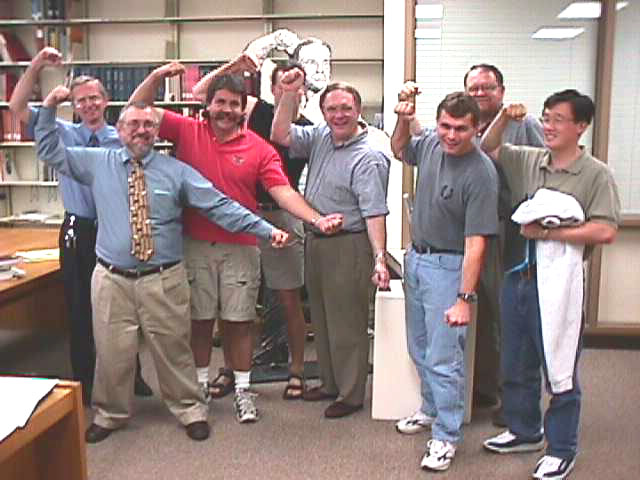 (Left) July: Dr. Robert Coleman standing with a portion of the materials on twentieth century evangelism which he donated to the Archives. (He also taped several hours of oral history interviews about his ministry as an evangelist and teacher of evangelists.)

(Right) August: Missions History class of Dr. Charles Weber (center, in blue shirt) from Trinity Evangelical Divinity School. They are posing with the cutout of Billy Sunday which stands in the Reading Room.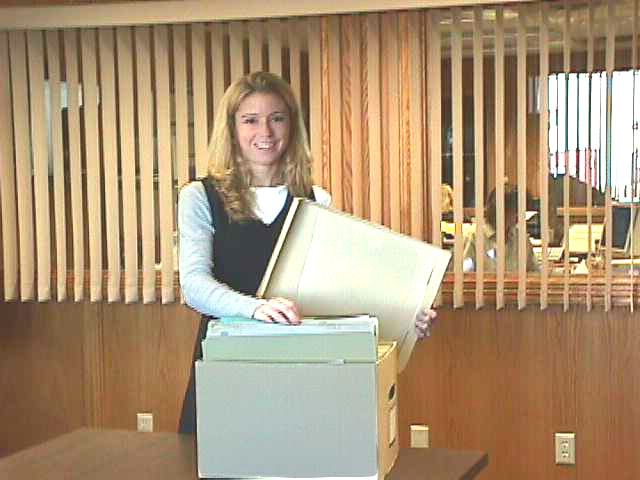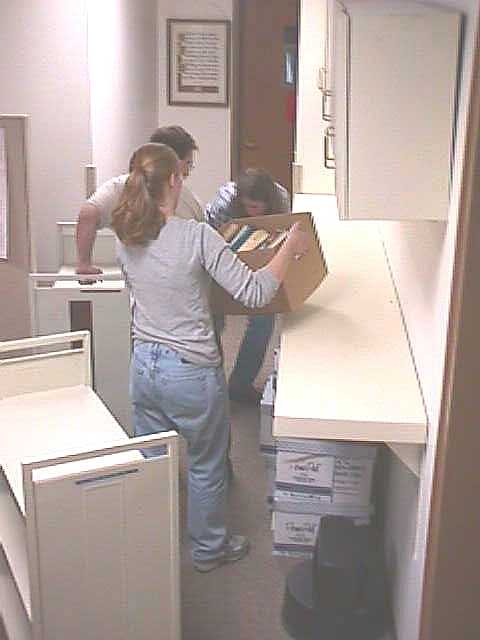 (Left) September: Renee Hilby of Northern Micrographics with a box of the records of Africa Inland Mission (Collection 81) which NM microfilmed for the Archives. The Archives made user and preservation copies of several different collections on microfilm and CDs during the year.

(Right) October: Student workers Wendy Valentine (holding box) and Marissa Lemmen moving an accession into storage under the supervision of Christian (center).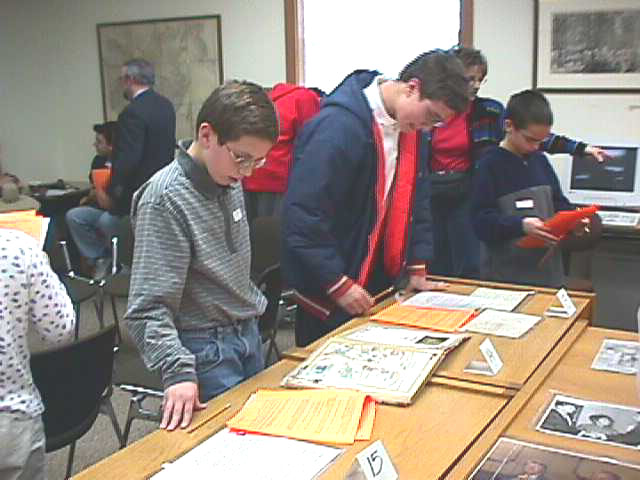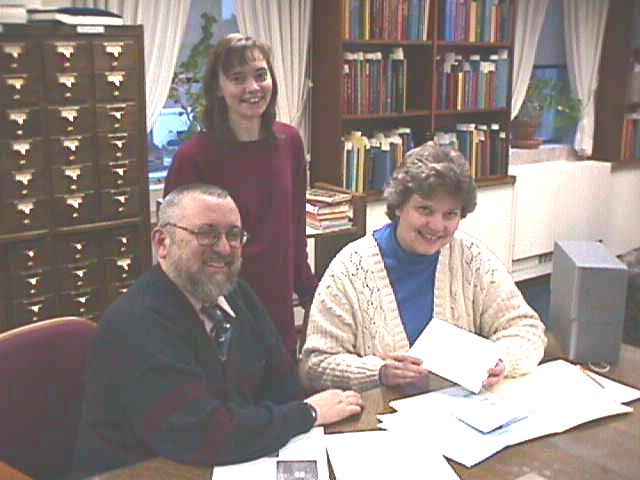 November: A group of home schooled students looking through documents of church history during an Archival Treasure Hunt.

December: The Archives donated seven original letters by C. S. Lewis from Collection 8 to The Marion E. Wade Center, which collects Lewis materials. Here the letters are being transferred. Seated next to Bob is Marj Mead, associate director of the Wade Center. Standing is Alicia Pearson, assistant archivist.