Billy Graham Center

---

Archives
Papers of Elisabeth Howard Elliot - Collection 278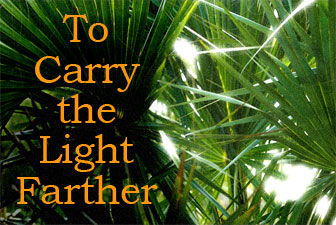 [Note: What follows is a description of the documents in this collection which are available for use at BGC Archives in Wheaton, Illinois, USA. The actual documents are not, in most cases, available online, only this description of them. Nor are they available for sale or rent.
In cases where an individual document (paper record, photo, audio recording, moving image recording, etc.) is online at the Archives' Website, either the description of a specific item is underlined, or this symbol -- -- appears next to a general description to indicate that an item covered by that description is online. Clicking on the symbol or the underlining will link to the item. If there are two or more of these symbols -- -- that appear by a description, the number of symbols indicates the number of items covered by the description that are online, such as several different photos from a photo file.] Some or all of this collection can be borrowed through interlibrary loan.
---

Brief Description:
Correspondence, slides, clippings, publicity releases, reviews, manuscripts, video and two audio tapes relating to Elliot's careers as a missionary in Ecuador, author, teacher and speaker; one recording is of an oral history interview about her childhood and college years. The collection is particularly rich in material relating to the so-called Auca Incident and her own work the Waorani, whose enemies called them the Auca.



---

Collection 278
[September 8, 2015]
Elliot, Elisabeth Howard; 1926-2015
Papers; 1941-1992
5 Boxes (DC; 3.125 cubic feet), 2 Audio Tapes, Slides, Photos, Film, Video Tape



Restrictions:
The copyrights to the manuscripts in this collection were retained by Elisabeth Elliot. Folders 5-9 through 5-19 are closed until forty (40) years after the date of the youngest document in each particular folder.

---
Biography:
Elisabeth Howard was born December 21, 1926, in Brussels, Belgium, daughter of missionary parents, Philip E. Howard Jr. and Katherine Gillingham Howard, who were members of the Belgian Gospel Mission at the time of her birth. Elisabeth was one of a family of six. Other children were Philip, David, Virginia, Thomas, and James. The Howards returned to Philadelphia while Elisabeth was young and she grew up near Philadelphia where her father became editor of the Sunday School Times. The family lived first in Germantown, Pennsylvania, then moved to Moorestown, New Jersey. She attended public school until 1941 and then, at her own request, enrolled at the Hampden Dubose Academy (a Christian boarding school) in Orlando, Florida. She attended there until graduation in 1944. In the fall of that year she enrolled in Wheaton College. Her plan was to prepare to work as a Bible translator. Her brother David began attending Wheaton a year after Elisabeth.

While at the College, Elisabeth was involved in journalism as an editorial writer for the student paper, The Wheaton Record, and was a member of the staff of Tower, the yearbook. She was also a member of the debate team which became Northwest Champions in 1947 and was elected to Phi Kappa Delta, an honorary debate and forensic fraternity. This fraternity later honored her at its fiftieth anniversary in 1963. Her major was Greek, chosen to assist her desire to work on the mission field in linguistics. One of her fellow students was Jim Elliot, whom she later married, and who also had chosen Greek for the same reasons. The two began dating during Elisabeth's senior year.

Elisabeth graduated in 1948 and enrolled that summer in the Summer Institute of Linguistics, Norman, OK, a training center under the auspices of the Wycliffe Bible Translators. She also attended Prairie Bible Institute, Three Hills, AB, Canada, as further preparation for mission work. During the summer of 1949, she worked in Canada with the Canadian Sunday School Mission, stopping to visit the Elliot family in Oregon after Jim Elliot's graduation that June. In 1950 she then returned briefly to Hampden Dubose Academy to teach. Planning to become a missionary in the Plymouth Brethren (PB) church, she moved to Brooklyn in 1951 for training and to work on the PB missions publication, Voices from the Vineyard.

In 1952, both Elisabeth and Jim left independently for Ecuador as mission workers. Elisabeth's assignment was with the Colorado Indians of the western jungle. Jim began work with the Quichua Indians of the eastern jungle area. When a flood necessitated rebuilding part of the station where Jim lived, he and Elisabeth decided to marry. The civil ceremony took place in Quito on October 8, 1953. Together they worked on the Quichua language and translation of the New Testament, under the sponsorship of Christian Missions in Many Lands. On February 27, 1955, their daughter Valerie was born.

Proximity of the remote Waorani people (or as called by their neighbors Auca or savage)had previously stimulated Jim Elliot's determination to attempt contact and evangelization. In 1955, plans were made for contacting the Waoranis. These plans included aerial reconnaissance flights with Nate Saint, Mission Aviation pilot, and bucket "drops" with gifts for the Waoranis. Rudiments of the Waorani language were studied and broadcast from the plane during these contacts. The language had been translated by Rachel Saint, sister of Nate, through her work with Dayuma, a refugee girl from the Waorani tribe whose family had been killed by tribesmen.

On January 2, 1956, Saint and Elliot, with Pete Fleming, Roger Youderian and Ed McCully, landed on Curaray Beach and established a camp. After an apparently friendly visit from two women and a man from the Waorani tribe, the five men were killed with wooden spears on January 8, 1956. The international attention focused on their deaths resulted in a request to write their story. Through Gates of Splendor was published in 1957, authored by Elisabeth. It was followed a year later by Shadow of the Almighty, a biography of Jim Elliot. His personal journals were edited by Elisabeth as The Journals of Jim Elliot and published in 1978.

Following her husband's death, Elisabeth decided to remain, with Valerie, and continue the work with the Quichua Indians in Ecuador. (She briefly returned to her parents' home in New Jersey after Jim's death.) During the next two years, further contacts were made with the Waorani tribes and on October 8, 1958, Rachel Saint, Elisabeth and Valerie, accompanied by Dayuma, were able to move in with the tribe in the their remote village, Tewaenon, on the Tiwaenu River and live with the family group which had killed the men. Elisabeth was given the name Omiwaeni, which means Crane, because of her height. There they studied the language and worked on Bible translations. Their experiences were recorded in Elisabeth's book, The Savage My Kinsman (1961). Jim Elliot's killers and other members of the tribe were later converted to Christianity. She also wrote two other books about her missionary experience, No Graven Image, a novel (Harper & Row, 1966) and These Strange Ashes (Harper & Row, 1975)
In the summer of 1960, Elisabeth and Valerie returned to the United States for a year, which she spent writing and speaking. Soon after their return in the summer of 1961, they left the Waorani tribe and returned to work with the Quichua Indians at the Shandia mission station. She worked there with fellow missionary Mary Skinner. She and Valerie came back to the United States in 1963 and lived in Franconia, New Hampshire, continuing her career as a speaker and writer. She lived in New Hampshire with Eleanor Vandevort, a friend from Wheaton College days who had been a missionary in the Sudan until she was expelled.
On January 1, 1969 Elisabeth she married Addison H. Leitch, then professor of Philosophy and Religion at Tarkio College, MO. Author of five theological books, he later became professor at Gordon-Conwell Theological Seminary, MA. Elisabeth was widowed once again when Leitch died September 18, 1973. The following year she was appointed Adjunct Professor at Gordon-Conwell and remained in that post until 1976. On December 21, 1977, she married Lars Gren, who had given up a career as a salesman and entered seminary. He became a hospital chaplain and later worked with Elisabeth, serving as her agent. Mrs. Gren continued to use the name Elisabeth Elliott for her writings and speaking engagements, since that was the name by which she was known to the public. She returned to the Gordon-Conwell Seminary once again in 1979 and continued as a professor for several years. She was appointed Writer-in-Residence at Gordon College for the year 1981.
Elisabeth was a well know Evangelical author and speaker and she contributed articles to many magazines, as well as having a monthly newsletter and later a website. From starting October 3, 1988 through 2001, she had her own daily radio program, Gateway to Joy. She began each broadcast with the sentence, "You are loved with an everlasting love," referring to the love of God.
Among her other books are: Who Shall Ascend: The Life of R. Kenneth Strachan of Costa Rica (1968), The Liberty of Obedience (1968), Furnace of the Lord: Reflections of the Redemption of the Holy City (1969), A Slow and Certain Light (1973, later republished as God's Guidance: A Slow and Certain Light), Twelve Baskets of Crumbs (1976), Let Me Be a Woman: Notes on Womanhood for Valerie (1976), Love Has a Price Tag (1979), Mark of a Man (1981), Discipline, The Glad Surrender (1982), Passion and Purity (1984), A Lamp for My Feet (1985), A Chance to Die: The Life and Legacy of Amy Carmichael (1987), The Path of Loneliness/ Finding Your Way Through the Wilderness (1988), All That Was Ever Ours (1988), On Asking God Why (1989), The Shaping of a Christian Home (1992), Keep a Quiet Heart (1995), Quest for Love (1996), A Path Through Suffering: Discovering the Relationship Between God's Mercy and Our Pain (1998), Secure in the Everlasting Arms (2002). She also served in the 1970s as a style consultant for the New International Version of the Bible.
After a long illness, Elisabeth Gren died on Monday, June 15, 2015.
---


Scope and Content:

[NOTE: In the Scope and Content description, the notation "folder 2-5" means box 2, folder 5.]

This collection consists of several folders of correspondence, two audio tapes, photographs and slides, a video tape, clippings, and manuscripts. These materials document all aspects of her life, in particular her education, training as a Bible translator, service as a missionary to Ecuador, marriage to Jim Elliot and their life together, her work with the Waorani Indians, her growing influence as an Evangelical author and speaker, especially on questions of relations between the sexes, marriage, family, grief, and loss.

The bulk of the collection consists of Elliot's correspondence, mostly to her family, with a few other odds and ends. Up until 1952, the letters are mostly handwritten, after that they are mostly typed, although in some cases there are handwritten and typed versions of the same letter. These letters describe in detail, particularly for the 1940s through the 1960s, Elisabeth's activities, thoughts and feelings. They cover her education and experiences at Hampden-Dubose Academy, Wheaton College and Prairie Bible Institute, her developing romance with Jim Elliot, training at the 1948 Summer Institute of Linguistics, work with the Canadian Sunday School Mission, her first years as missionary in Ecuador working with the Colorado Indians; her marriage to Elliot; their work at the Indian School at Shandia, Ecuador; the birth of her daughter Valerie; the development of the plan to reach the Waorani tribe (known as the Auca); the impact of the murder of Jim and his five coworkers - Ed McCully, Peter Fleming, Roger Youderian, and Nate Saint - by Waorani tribesmen on Elisabeth's life ministry; her writing of a biography of Jim and the development of a plan to live among the Waorani, accompanied by tribe woman Dayuma; her life among the Waorani with her daughter Valerie; her return to the United States and her growing influence as a writer, speaker, and teacher; her marriage to Addison Leitch and his death; her marriage to Lars Gren; her teaching experiences at Gordon-Conwell Seminary. Throughout the letters, from almost the earliest days, are her thoughts various books she had been reading, usually on spiritual topics, such as Thomas a Kempis' The Imitation of Christ (folder 3-8) or reflections on her own faith and Christian life in particular or the nature of God, of Jesus Christ, of the Christian life, of the varieties of human existence. The letters from 1958 through 1962 are filled with observations and thoughts on the development of the Christian faith among the Quichua speaking people, including the Waorani, and their first steps in applying their faith to their lives and Elisabeth's own struggles in contextualizing the Christian faith. Starting from 1957 on, there are also increasingly frequent references to her often hectic writing, speaking and teaching schedule as she became one of the best known American Evangelical speakers and writers. Folder 5-20 contains the large envelopes in which, apparently, Katherine Howard, Elisabeth's mother, had originally stored these letters. Some of the envelopes have notes about the contents made by Elisabeth when she received the letters back after her mother's death.

Select list of some of the topics covered in particular folders. The dates in parentheses following some topics refer to the specif letter containing that topic:
Folder
Year
Description of some of the more interesting items in the folder
1-2
1945-1984
This folder includes several nonfamily letters written between 1952 and 1956 to Elliot's childhood friend, Carol Smith Graham. In these letters she enthusiastically champions the spiritual benefits of Plymouth Brethren assemblies, describes her life as a missionary in Ecuador, (before her marriage) describes Jim Elliot to Carol who had never met him, and after Jim's murder describes the continuing efforts she was involved in to reach the Waorani. Another interesting item in the folder is a three page typewritten copy of a letter written by Elisabeth in to Marj Saint and Marilou McCully, the widows of missionaries murdered with her husband. The letter is written just days after Elisabeth and her daughter had come to live in Waorani village and describes her first impressions of life there. Other correspondence in the file deals primarily with publishing and publicity arrangements for Elliot's books.

3-1

1941

Perhaps Elisabeth's earliest composition, a prize winning poem on Mother

3-2

1943

Attending Hamden-Dubose Academy

3-3

1944

Attending Hamden-DuBose Academy; first impressions of Wheaton College (9/10); freshman year at Wheaton College, Philip Howard speaking at Wheaton (11/5)

3-4

1945

Attending Wheaton College, working on the Wheaton Record (school newspaper) and The Tower (school yearbook); visit ti Moody Church in Chicago to hear General William Dobbie (2/10); description of the announcement of the end of the war in Europe on Wheaton's campus (5/12); description of the YFC Memorial Day rally in Soldier Field, Chicago (6/3); impressions of a Don Hustad/George Beverly Shea concert (10/14) Note some of Elisabeth's letters to her mother in this and other folders in the 1940s were sent on by her mother to her son Phil, with a few comments added on the back of the pages

3-5

1946

Attending Wheaton College, a sample of a typical (hour by hour) weekly schedule (February); thoughts on reading C. S. Lewis' The Screwtape Letters (02/17. See also letter for 11/11), dinner with Billy Graham (03/24); her enjoyment of her first exposure to Greek language despite its difficulty (9/20, 9/29), descriptions of the trips she took with the debate team

3-6

1947

Attending Wheaton College; thoughts about Bahia'a'hism. Undated note with apparently the first mention of Jim Elliot

3-7

Jan-May 1948

Attending Wheaton College; plans for future missionary service and applying to Wycliffe Bible Translators, Africa Inland Mission and Prairie School of the Bible (later Prairie Bible Institute); description on evangelistic services on Wheaton's campus led by Stephen Olford (1/20); mention of Jim Elliot in several letters (1/20, 1/30, 4/29, 5/1); go on tour with Women's Glee Club; letter describing a preaching trip she had taken to Taylor University with, among others, Jim Elliot (5/31); copy of her graduation program

3-8

June-Aug 1948

Attending Camp Wycliffe (Summer Institute of Linguistics or SIL) for training in Linguistics and Bible Translation. Letter describing both the two weeks after she and Jim Elliot had declared their love for each other and her first days at the Wycliffe training camp in Oklahoma (6/16)

3-9

Sept-Dec 1948

Attending Prairie School of the Bible ; program of PSOB (12/1); development of her relationship with Jim Elliot

3-10

1949

Attending Prairie School of the Bible, working for the Canadian Sunday School Mission, including visiting Native American villages (7/25)

3-11

1950

Description of teaching at Hampden-Bose Academy (1/24); revival at Wheaton College (2/12)

3-12

1951

Description of her move to Brooklyn to work for The Field, Inc, which was publishing Voices from the Vineyard

4-1

Mar 1952-1953

Description of her move to Ecuador and her adjusting to missionary service; linguistic and translation work with Quichua and Tshafihki languages; working with the Colorado Indians; living across the street from Jim Elliot (5/28/52), move to Shell Mera to work with tribal people (7/21/52); announcement of her engagement to Jim Elliot(Feb); several letters describing wedding preparations, the wedding in October and the honeymoon in Panama and Costa Rica

4-2

1954

Letter to Elisabeth's family in which Elisabeth and Jim each write a portion (1/9); Description of the Elliots' new home in Puyupungu and the life of the people there (3/25); letter from Jim to Elisabeth's family (10/8); Elisabeth's pregnancy (11/19)

4-3

1955

The school for Indians Jim Elliot and Peter Fleming started at Shandia and the difficulty of winning local people to the Gospel (1/09); letter from Jim to his mother about a visit from his father (3/4); birth of Valerie Elliot (4/14); the outcast status of the Waorani (referred to as Auca in the letters, 5/12); the start of a woman's prayer meeting at Shandia (June); trip of Jim Elliot, Peter Fleming to Villano to meet Indians who had never had contact with missionaries (10/12); conversions at Puyupungu

4-4

1956

Elisabeth lets her family in on the secret of Jim's plan to begin a work among the Waorani (1/2); news that Jim and the four other missionaries have received their landing place safely (1/6); Elisabeth receives news of the death of Jim and the other five men (1/11); first letter to friends after Jim's death (1/25); continuation of prayer for a work among the Waorani; letters urging Elisabeth to write a book about the death of the five men (8/16)

4-5

1957

Reflection on Jim's death one year later (1/8)writing and editing Through Gates of Splendor; fear that her book is being confiscated in Ecuador (5/8); Offer from the 20th Century Fox movie studio to film the book (6/5); Ruth Graham's letter (12/24)

4-6

1958

Delivering babies (1/14); Contact and growing friendship with the Waorani women Mintaka and Mankamu and hearing their account of the killing of the five men; learning the language from the two women and talking with them about going back to where the Waorani live; moving to Limon Cocha (7/15); Elisabeth, Valerie and Rachel Saint move to the Waorani village (10/8) another letter from Ruth Graham (10/17); reflections on living among the Waorani for two months (12/3); explaining Life magazine articles to Waorani (12/28); fan letter from a seventeen year old Japanese girl who read Through Gates of Splendor and wanted to become a missionary

4-7

1959

Visit to Lima, Peru (11/17); Elisabeth learns more details about the death of the five men (3/26); Dayuma's work with Elisabeth and Rachel; construction of an airstrip for the village (5/6)

4-8

1960

Speaking and writing in the United States; return to Ecuador (9/6); progress in the translation work (12/6); relations with Rachel Saint (12/31)

4-9

1961

Conference with 400 Quichuas in attendance (4/3); . 4/25/1961 changing habit among the local people. "All the Quichuas are wearing clothes now" (4/25); Gikita's account of the killing of the five men (July); plans to leave the work among the Waorani (11/6)

4-10

1962

Reflection on the development of the Christian faith among the tribal people at Shandia since the death of the five men in 1956 (1/3); descriptions of the theological understanding and preaching skills of the Indian convert Venancio; meeting with Dayuma and other Waorani at a conference at Pano; rumor about why Billy Graham did not visit Waorani on his visit to Ecuador (2/28); long exegesis on I Corinthians 11 and meaning of the question of women's head coverings in Quichua society (4/10); assisting Eugene Nida in Quito (5/21); Elisabeth's memories from her early childhood (5/25); description of her trip to Franconia, New Hampshire (9/27); thoughts on the tragedy of Marilyn Monroe (10/4); letter to Katherine G. Howard from Elisabeth's coworker Mary Skinner on the one year anniversary of Elisabeth's leaving the Aucas to work with her in Shandia (11/13); list of items that Elisabeth wanted to get pictures of for use in Auca and Quichua translation work

4-11

1963

Growth and development of Valerie; Elisabeth's efforts to help Indian women facing struggle with health, medical cases and maternal matters; nominated to

Pi Kappa Delta by Wheaton College; Eleanor Vandevort (Van) a missionary from Sudan, moves to Shandia; anxious to make contact with Roman Catholic priests in the Shandia area; becoming financially independent and buying a home in Franconia, New Hampshire, United States

4-12

1964

Death of Philip Howard; Elisabeth growing work as a speaker at women's meeting, conferences, churches, and schools; friendship with Van (Eleanor Vandevort), who accompanies her on her travels; beginning work on her novel, No Graven Image, about a missionary in Ecuador

5-1

1965

Finishes No Graven Image

5-2

1966

Publication of her novel; picks up a hitchhiker for the first time, who is a man with longhair and a guitar with a sign "New York, Please" (2/17); thoughts on the meaning of the term, "Pentecostal;" evangelism conference in San Jose, Ecuador; visit to Quito with Valerie

5-3

1967

Problems with the Five Missionary Martyrs Fund; publishes Who Shall Ascend?; trip to Israel

5-4

1968

Hear Richard Nixon speak at Thayers Hotel in Littleton; attends THINK conference and discusses church growth, mission financing, publicity, national pastors' support, recruiting, prayer and fasting, glossolalia, identification (inc. what to do about polygamy, drum-beating, beer-drinking, the wearing of clothes), community conversions, mobility of missionaries into high harvest areas, amalgamation of small faith mission s, etc; problems with her publisher Harper and Row over her book on Jerusalem (8/4); introduction of Addison Leitch to her family and her plan to marry him and a copy of his resume (12/9); Addison's letter to Elisabeth's mother (12/15)

5-5

1969

Married life with Addison; his weighing of various prospects before joining the faculty of Gordon Divinity School (soon to become Gordon-Conwell Seminary); move to Hamilton, Massachusetts; visit with Billy Graham (12/2); thoughts on the meaning of "Evangelical": Wherein are our differentia? Trinity, Virgin Birth, Resurrection of the Body. How about views on Scripture, high Christology, Second Advent, the age and mode of baptism, and the nature of the Presence in the Lord's Supper

5-6

1970

Valerie is baptized and Addison and Elisabeth were confirmed at Christ Church (March); trip to the Philippines (June); thoughts on the meaning of "being filled with the Spirit": are there any prayers recorded in the New Testament which ask for it?; death of Jim Elliot's father (9/4)

5-7

1971

Publication of Addison's new book (January/February); description of an Egyptian Christian critique of the film His Land, about modern Israel in prophecy (4/1)

5-8

1972

Talk with Leatha Humes, OMF missionary in Indonesia, about the revival there and problems in that field (5/2); lecture on "The Search for a New Theory of Mission" at Harvard Divinity School." Addison's great gifts as a speaker; Valerie leaving home to begin attending Wheaton College; discovery that Addison has prostrate cancer; his appointment as a dean at Gordon-Conwell Theological Seminary (December)

5-9


1973

Addison's radiation treatment; his death (9/25)

5-10


1974

Description of her experience speaking the previous month at the Intervarsity triennial Urbana conference on student missions (January); publication of Through Gates of Splendor as a comic book; begins teaching at Gordon-Conwell on Christian Expression: "the presentation of ideas in speech, writing, and behavior;" wide ranging speaking engagements; Valerie's engagement (December)

5-11
R

1975

Receiving tenure at Gordon-Conwell (1/25)

5-12
R

1976

Board meeting at Stony Brooke School (5/7); Valerie's wedding to Walter Shepard (5/20); talk by Corrie Ten Boon (5/27); discussion with Virginia Mollenkott and Harold Lindsell about Biblical teaching on feminism; visit to Ecuador (8/16); speaking at Westminister Seminary on feminism (11/11)

5-13
R

1977

Reflections on the 1976 Urbana conference : Billy Graham said, "It was the best organized conference he'd ever attend" (1/6); teaching at Gordon-Conwell (2/8); meeting with J. I. Packer (3/18); her engagement to Lars Gren (12/21)

5-14
R

1978

Her wedding to Lars (1/9); move to Smyrna, Georgia (1/14); Stony Brooke School board meeting (2/8); Lars work as hospital chaplain (2/21); speaking engagements at Dallas Theological Seminary and the US Center for World Mission; move from Georgia back to Hamilton, Massachusetts (5/21); her column in Christian Herald (6/29); appearance on the 700 Club television program (11/21) lecturing at the US center for World Mission (12/8)

5-15
R

1979

Meeting with John Stott (1/22); meeting with J. I. Packer in Boston (6/22); brief mention of a BBC documentary about the Waorani (10/17)

5-16
R

1980

Keynote speaker at Urbana 79, Billy Graham also a speaker (1/3);

5-18
R

1982

Hearing Billy Graham speak in Boston (6/28)

5-19

1952-1987

Prayer letters Elisabeth sent to her supporters. There are dozen of letters from 1952 through 1963, describing all her time in Ecuador. The letters then begin again in 1973, addressed apparently to family and friends. Among the topics in later letters: a eulogy for Addison shortly after his death (11/73); description of her marriage to Lars Gren (1/78); description of her travels with Lars; the death of her mother Katherine (2/87; the picture also contains the a 1972 picture of Katherine with all her adult children). The folder also has a 1958 (updated to 1960) list of people who received Elisabeth's prayer letter.
There is a small amount of nonfamily correspondence in folder 1-2. This includes several letters written between 1952 and 1956 to Elliot's childhood friend, Carol Smith Graham. In these letters she enthusiastically champions the spiritual benefits of Plymouth Brethren assemblies, describes her life as a missionary in Ecuador, (before her marriage) describes Jim Elliot to Carol who had never met him, and after Jim's murder describes the continuing efforts she was involved in to reach the Waorani. Another interesting item in the folder is a three page typewritten copy of a letter written by Elisabeth in to Marj Saint and Marilou McCully, the widows of missionaries murdered with her husband. The letter is written just days after Elisabeth and her daughter had come to live in Waorani village and describes her first impressions of life there. Other correspondence in the file deals primarily with publishing and publicity arrangements for Elliot's books.

Also in the collection are manuscripts for six of Elisabeth Elliot's books. For her first and perhaps most influential book, Through Gates of Splendor, there is a very rough draft in folder 1-12, with many handwritten notes, apparently by Elliot and perhaps others, revisied or adding material and making a variety of comments. The Savage My Kinsman tells the story of Elliot's entrance into the Waorani tribe with Valerie, her daughter, to live with them and study the language. It describes her experiences and the customs of the Indians. These Strange Ashes relates the story of the Colorado Indians of Ecuador, the tribe with which she worked as a translator before marrying Jim Elliot. Mark of a Man explores male-female similarities, differences, and relationships. The obedience required for discipleship, discerning calling and guidance, and the dimensions of discipleship are explored in Discipline. Passion and Purity deals with Christian love between a man and a woman, a book which drew on her personal love story before the two years of her marriage to Jim Elliot. These manuscripts are a valuable record not only for the events and content, but also for an insight into the creative writing and editing process (folders 2-1 through 2-8).
There are different types of publicity for Elliot's first book, Through Gates of Splendor, include reviews and some Spanish language clippings (folder 1-3). Of particular interest is the copy of a sermon preached by Harold Ockenga at Park Street Church, Boston, MA, in 1957. In it, he retells the story of the five men who were killed and addresses the criticism of those who charged fanaticism (folder 1-9). Critical reactions to the books Shadow of the Almighty and Who Shall Ascend are in folders 1-10 and 1-11.

Tape T1 is the audio section of the television program "This is Your Life," hosted by Ralph Edwards, based on the life of Rachel Saint, including her work in Ecuador with languages and evangelizing through Dayuma, one of the Waorani refugees who led both Elliot and Saint back into the Waorani tribe two years after the deaths (see index of tape T1 below).

Tape T2 is an interview with Elliot by Robert Shuster made at the Billy Graham Center Archives. On it Elliot discusses her childhood and family, spiritual growth, and her years spent at Wheaton College where she met Jim Elliot (see index of tape T2 below).

Video V1 is an interview with Elliot by Andrea Veres made for Wheaton College's cable program, The Clip, in January 1992, on the Wheaton campus. During the interview Elliot discusses becoming an author and speaker, her years at Wheaton College, her life with Jim Elliot and living with the Waorani tribe after the deaths.

A few photographs used in Through Gates of Splendor are in the photo file of that title, listed separately in another part of this guide.

These records do not document entirely Elisabeth Elliot's two careers as missionary translator and author. However, they do include a spiritual and pragmatic perspective which her writing reflects as the result of her experiences. They are valuable for insights into missionary methods, challenges, frustrations, and successes as well as for the expression of her abilities as an author.

The following index is of an audio tape made during the television program This Is Your Life, hosted by Ralph Edwards. It took place on June 15, 1957 and covers the story of the life of Rachel Saint, missionary for Wycliffe Bible Translators, and her work with Waorani Indians. Time elapsed in minutes and seconds is recorded to the left of the topics discussed on this tape. This index is keyed to the cassette copy and not to the reel-to-reel original. Although often referred to as "Aucas" in the audio recording, the Waoranis are correctly titled in the tape index.

T1 (34 minutes).
00:00 Beginning of tape
00:05 Introduction of Rachel Saint, Dayuma, and description of reasons for their being brought to the U.S.A.
01:45 Saint's description of the work of Wycliffe
02:45 Description of Waorani tribe, Ecuadorian cities, and massacre of Saint's brother, Nate Saint, with five other missionaries
03:45 Break in tape with voice explaining time out for commercials
04:15 Questions directed to Dayuma regarding the plane trip, ocean view
05:30 Introduction of Lawrence Saint, her father, and his reminiscences of her youth and helpfulness around the house
07:45 Introduction of Captain Samuel Saint, her oldest brother and an airline pilot
08:30 Introduction of close friend Pearl Walsh Alcott (Mrs. Woodrow) fellow student at Philadelphia School of the Bible
09:30 Introduction of Dr. Addison Rawd (?), director of Kesick Colony rehabilitation of alcoholics; episode of a fire in the building
11:00 Saint's work at the University of Oklahoma, Summer Institute of Linguistics
11:30 Training for jungle work; fear of insects and snakes
12:00 Desire to be sent to Peru to work with headhunting tribe; introduction of Loretta Anderson, fellow missionary to the Shopra Indians
13:30 Life among the Shopra Indians; description of making a food drink when chief's wife was sick; friendship of the chief and tribal members
15:30 Introduction of Don Burns, Director of Ecuador's Summer Institute of Lin guistics. Saint's assignment to work with four Waorani tribe members to learn the language; concentration on Dayuma
17:15 Introduction of host of hacienda where Waorani members were living, Senor Don Carlos Sevilla, with translations by Don Burns; Dayuma's desire to avenge deaths of her family
30:45 Conversion of chief Hadidi (?) and his wife; introduction of the chief, his wife and daughter (Loretta Anderson as interpreter); description of fear of evil spirits and chief's reaction to hearing the Gospel in his own language
32:45 Gifts to Saint, itinerary in the United States; gifts to Dayuma, chief, and check to build house in Ecuador
34:45 End of tape


Elisabeth Elliot was interviewed by Robert Shuster at the Billy Graham Center on March 26, 1985. The dates covered by the interview are between the early 1920s and 1948. The index is keyed to the cassette copy and not to the reel-to-reel original. Although often referred to as "Aucas" in the audio recording, the Waoranis are correctly titled in the tape index.

T2 (70 minutes) (Click to link to the audio recording and transcript of this tape).
Family background; parents and grandparents; Family anecdotes of years in Belgium where parents worked with Belgian Gospel Mission; Strict discipline and efficiency of home life; Family devotions; Backgrounds of mother and father; Mother's "switches" and effect on children; Influence and personalities of grandparents; Impact of Betty Scott Stam's death and prayer; Dr. Charles P. Scott, Mr. Vansteenberghe (Belgian Gospel Mission), Dr. L. L. Legters (one of founders of Wycliffe Bible Translators); Elisabeth's spiritual development; response to calls for service on the mission field; Amy Carmichael's writing style, content of her books and their lifetime influence on Elisabeth; Expectations of mission work in the jungles; first date with Jim Elliot; Intellectual development and its encouragement from family reading; Father's humility; daily routine; his love of and skills in bird-watching; family members' private bird-calls; Plymouth Brethren as Elisabeth's choice after Wheaton College years; Carl McIntyre; early Sunday School and church experiences and teachers; choice of Wheaton College; campus male-female ratio during war years; Rationing and dining hall food; veterans on campus; Dislike of freshman orientation activities; attendance at Youth for Christ rally in Chicago; singing in choir and Torrey Johnson's preaching; Dates in Chicago, one with Jim Elliot; Choir; recruiting at Wheaton College for YFC rally; Lack of dating while at Wheaton; Foreign Missions Fellowship at Wheaton; chapel speakers Harry Ironside, Stephen Olford and the spiritual journals begun by Elisabeth and Jim after his visit; Ruth Stull, Peruvian missionary; Dr. Joseph Macaulay, Wheaton Bible Church pastor; Friendship with Sunday School teacher, Catherine Cumming; her example of the cost of discipleship; Friends on campus; Marsha Bell; Eleanor Vandevort, Dr. Brooks; Corinne Smith; Dr. and Mrs. Tiffany; Dr. Clyde Kilby's personality and influence as a professor; Dr. Stone, Mrs. Ludwigson as Greek professors; Extra-curricular activities at Wheaton in journalism; Literary society; debate team; Northwest championship in debating with colleague; Dr. Nystrom and Dr. Barker as speech coaches; Dr. Nystrom's reactions to student performances on debate teams; Housework for the Edman family; Reaction to Dr. Edman's chapel talks and his reaction to the Waorani incident; Gold Star chapels as memorials to death of Wheaton College students in World War II; Plymouth Brethren; temporary building preceding Bethany Chapel in Wheaton; attendance at mid-week services; regular attendance at Wheaton Bible Church; Reasons for choice of membership with Plymouth Brethren; influence of Jim Elliot; New Testament church as model for the Brethren and biblical knowledge of members; Summary of influences of Wheaton College and friendships; awareness of intellectual development and new relationship with Elisabeth's father; Assessment of Wheaton's preparation toward goal as a missionary; daily influence of Christian professors.

*****

Provenance:

This material in this collection was received by the Billy Graham Center Archives from Elisabeth Elliot Gren in August 1982, July 1983, March 1984, and March 1985 and from Lars Gren in October 2012. Accession 92-20 was received from Kirk Hawthorne on behalf of the Wheaton College cable program, The Clip, in February 1992 with the approval of Elisabeth Elliot Gren. The 1958 letter in folder 1-2 was received from Kenneth Fleming in 2012.

Accession: 82-119, 83-83, 84-40, 85-48
April 3, 1985
Frances L. Brocker
J. Nasgowitz

Accession: 92-20
September 1, 2004, updated
Christian Sawyer

Accession 12-19
July 17, 2012, updated
Bob Shuster

Accession 12-37
May 28, 2013
Bob Shuster
Harun Njuguna Mathenge
Riko Tan

Accession 15-26
July 31, 2015
Bob Shuster


---

LOCATION RECORD
Accession: 82-119, 85-48
Type of Material: Audio Tapes
The items listed below are located in the AUDIO TAPE FILE:


| | | | | | | |
| --- | --- | --- | --- | --- | --- | --- |
|  # | R/C | speed | length | Sides | Contents | Dates |
| T1 | R | 7-1/2 | 34 min. | 1 | Recording of This Is Your Life television program. Ralph Edwards hosts the story of the life of Rachel Saint, with guest Dayuma, Waorani Indian Christian. | June 15, 1957 |
| T2 | R | 3-3/4 | 70 min. | 1 | Interview with Elisabeth Elliot by Robert Shuster. Discussion of family life and years at Wheaton College. | March 26, 1985 |

*****
LOCATION RECORD
Type of material: Films
Accession: 12-37
The Archives has one copy of each film, in 16mm format, unless otherwise noted. The following items are in the FILM FILE:
| | | | | | | |
| --- | --- | --- | --- | --- | --- | --- |
| Film # | b&w / c | Length in minutes | Title | Producer | Description | Date |
| F1 | b&w | 0.5 | -- | -- | Home movie showing Elisabeth Elliot and her little daughter Valerie with her parents, Philip and Katherine Howard, in Moorestown, New Jersey | Late 1956? |

*****

LOCATION RECORD
Accession: 82-119, 15-26
Type of Material: Photographs
The items listed below are located in the PHOTO FILE; request by the Folder titles at the beginning of each entry below.

ELLIOT, ELISABETH. 1 b&w snapshot of Valerie Elliot, taken in 1958. It was attached to the letter to Carol Smith Graham dated January 14, 1958

THROUGH GATES OF SPLENDOR. Marjorie Saint, and son Philip; Nate Saint with Roger Youderian and an Waorani male; Cover of Through Gates of Splendor. 4 b&w.

*****
LOCATION RECORD
Accession: 12-37
Type of material: Slides
The following items are located in the SLIDE FILE. All of the slides are in color, unless otherwise noted.

Slide Box 25 (Slides S1 through S1132) & Box S26 (Slides S1133 through S1348)
Slides taken by Elisabeth or others covering the years ca. 1948 through ca. 1986. Most undated and unlabeled. The slides seem to be mostly of family gatherings or vacations, but there are also many from her work as a missionary in Ecuador before and after the death of her husband Jim (S5, S28, S29, S33, S200, S201, S205, S210, and her life among the Waorani (most of S6 through S147, S206-209), and pictures of her husbands Addison Leitch and Lars Gren (S192-S193, S1141, S1139, S1316, among others), daughter Valerie Elliot Shepard, (throughout) family members and other people, such as Dayuma (S67, S85, S132, S209, ), Philip Howard (S68), Rachel Saint (S658), Billy and Ruth Graham (S1032, S1033, S1034, S1038, S1039, S1040, S1042, S1048, S1049) and Johnny and June Carter Cash (S1031, S1033, S1038, S1041, S1043, S1045, S1050)

*****

LOCATION RECORD
Accession: 92-20
Type of Material: Videos
The Archives has one copy of each video, unless otherwise noted. The following items are in the VIDEO FILE:


| | | | | | | |
| --- | --- | --- | --- | --- | --- | --- |
| # | Type | b&w/c | Length | Title | Description | Date |
| V1 | vhs | c | 11 min. | Interview with Elisabeth Elliot | Interviewed by Andrea Veres, camera by Kirk Hawthorne, for Wheaton College cable program, The Clip. Topics include life at Wheaton College, becoming an author and speaker, attraction to Jim Elliot at Wheaton, learning an unwritten language, living among the Waorani after husband was martyred, original plans to make contact with the Waorani, and Elliot's Spring 1992 chapel series at Wheaton. | January 1992 |
---
CONTAINER LIST

Box

Folder

Item

Date

1

 1

Clippings, notes

1957-1960, n.d.

 

Correspondence

3

1

 

Correspondence

1941

2

 

Correspondence

1943

3

 

Correspondence

1944

4

 

Correspondence

1945

5

 

Correspondence

1946

6

 

Correspondence

1947

7

 

Correspondence

January-June, 1948

8

 

Correspondence - Camp Wycliffe

June-August, 1948

9

 

Correspondence

September -December 1948

10

 

Correspondence

1949

11

 

Correspondence

1950

12

 

Correspondence

1951

13

 

Correspondence

January-February, 1952

4

1

 

Correspondence - First year in Ecuador

March 1952-1953

2

 

Correspondence

1954

3

 

Correspondence

1955

4

 

Correspondence

1956

5

 

Correspondence

1957

6

 

Correspondence

1958

7

 

Correspondence

1959

8

 

Correspondence

1960

9

 

Correspondence

1961

10

 

Correspondence

1962

11

 

Correspondence

1963

12

 

Correspondence

1964

5

1

 

Correspondence

1965

2

 

Correspondence

1966

3

 

Correspondence

1967

4

 

Correspondence

1968

5

 

Correspondence

1969

6

 

Correspondence

1970

7

 

Correspondence

1971

8

 

Correspondence

1972

9

 

Correspondence

1973

10

 

Correspondence

1974

11 R

 

Correspondence

1975

12 R

 

Correspondence

1976

13 R

 

Correspondence

1977

14 R

 

Correspondence

1978

15 R

 

Correspondence

1979

16 R

 

Correspondence

1980

17 R

 

Correspondence

1981

18 R

 

Correspondence

1982

19

 

Prayer letters

1952-1987

20

 

Envelopes

1945-1959

 1

2 

 

Correspondence

1957-1984, n.d.

 

Through Gates of Splendor

1

 3

 

Clippings, Spanish

1957, n.d.

 4

 

Magazine Clippings

1957

 5

 

Magazine Clippings

1958-1965, .d.

 6

 

Newspaper Clippings

1957-1965, n.d.

 7

 

Promotional Releases

n.d.

 8

 

Publicity

1957-1958, n.d.

 9

 

Sermon: Ockenga, Harold

May 15, 1957

12
Rough Dragt
1956, 1957?

10

Shadow of the Almighty: Clippings

1958-1964

11

Who Shall Ascend: Clippings

1968-1970

 

 

Manuscripts

2

 1

 

The Savage My Kinsman

 1959-1960

 2

 

These Strange Ashes

1974

 

 

Mark of a Man

 3

 

 

Chapters 1-24

1980

 4

 

 

Chapters 25-44

1980

 

 

Discipline

5

 

 

Chapter 1-8

January 1982

 6

 

 

Chapters 9-13

January 1982

 

 

Passion and Purity

 7

 

 

Chapters 1-16

1983

 8

 

 

Chapters 17-41

1983
---
Send us a message
Return to BGC Archives Home Page
Last Revised: 7/31/15
Expiration: indefinite
© Wheaton College 2015