---
The Billy Graham Sermons Project - Collection 265
The copies of Billy Graham's sermons, as of October 11, 2013, are open to the public. At present, users must come to the Archives Reading Room in the BGC to look at them. On January 15, 2014, the Archives will open a website that will provide access to most of the sermons in Collection 265. These sermons are a invaluable resource, not only for historical studies of Rev. Graham's life and ministry, American Christianity and global evangelicalism, among other subjects, but also for the personal devotions and Bible study by lay people and clergy around the world.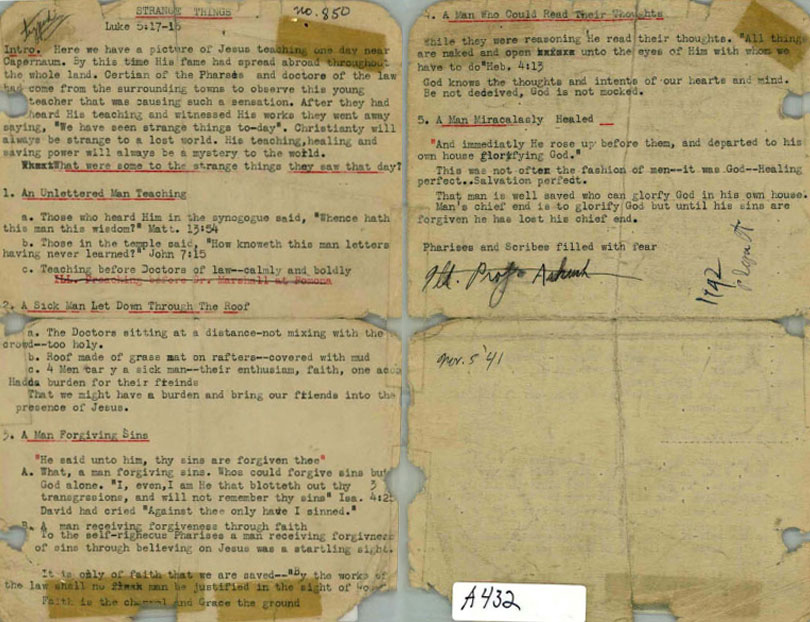 The earliest sermon in the collection, "Strange Things," was preached by Graham on November 5, 1941 at the United Gospel Tabernacle in Wheaton, Illinois. Graham was pastor at the Tabernacle from September 1941 until May 1943 while he was a full-time student at Wheaton College.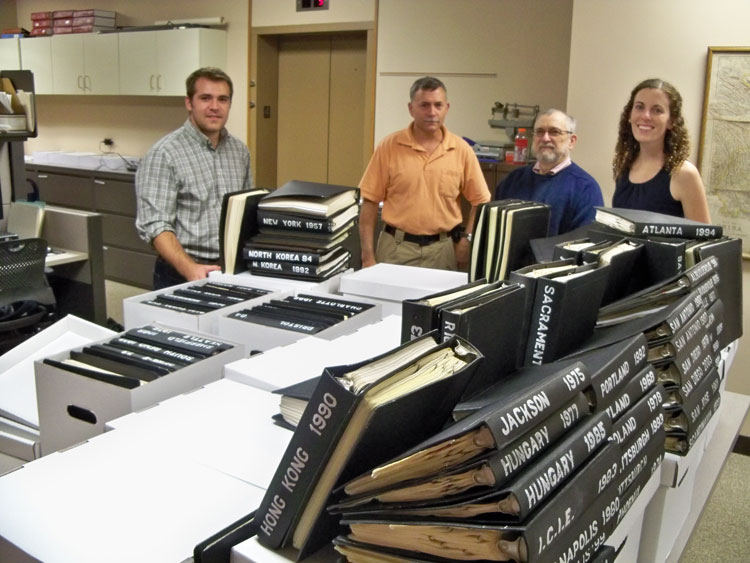 September 2011. Nelson Summers, John Dave Jarzyna, Bob Shusterand Suzanne Osborne with part of the first shipment of sermons. Dave, a BGEA staff member, transported the sermons back and forth between North Carolina and Illinois. Bob, Nelson and Suzanne were on the Archives staff.
Beginning in September 2011 and continuing through 2012, the staff spent the majority of their time on a special project involving the sermons of Billy Graham. The Montreat (North Carolina) office of the Billy Graham Evangelistic Association has many file cabinets and notebooks of sermon outlines and transcripts of Rev. Graham's sermons, covering the years 1941 through 2006. A large portion of these are sermons kept in notebooks according to the year and city in which they were preached, such as the sermons from the 1961 Philadelphia crusade. Others are arranged in notebooks according to topic, such as talks given on civic occasions. There is another whole set, partially overlapping with the others but by no means completely, of his sermons arranged alphabetically by sermon title.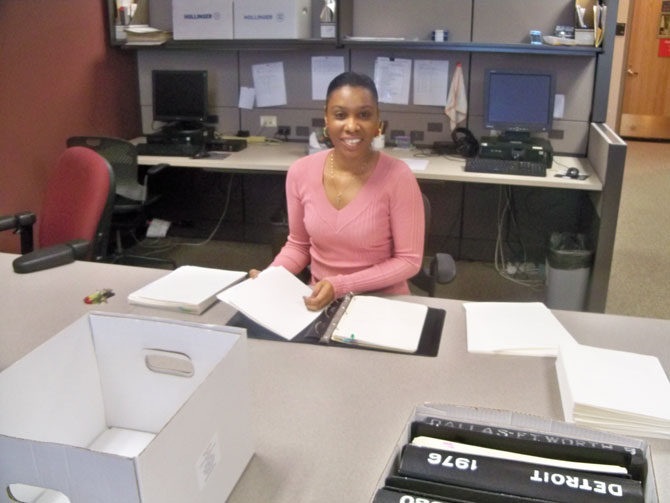 Marla Matthews going through the sermons to prepare them for copying.
Together these files (67,579 pages from 3,842 folders) are as complete a record of Rev. Graham's sermons and speeches as exists. It is particularly complete for the years from 1973 onward. All of these materials were loaned to the BGC Archives by the BGEA in segments so that they could be arranged, described and copied. Arrangement was minimal, since the staff maintained the order in which the sermons were kept, but a listing and descriptive guide was prepared for all the sermons and they were all copied, digitally (as PDFs and TIFs), and on microfilm and paper. The originals were then returned to the BGEA in North Carolina.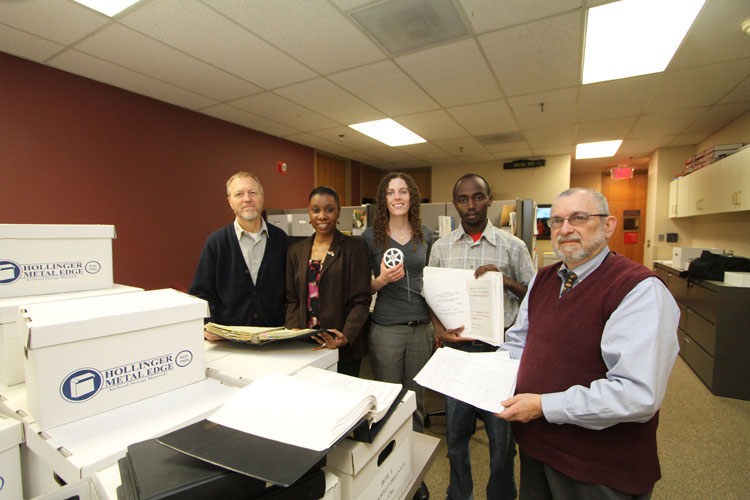 Paul Ericksen, Marla Matthews, Suzanne Oborn and Harun Njuguna Mathenge with the second shipment of sermons and some of the microfilm and paper copies made from them.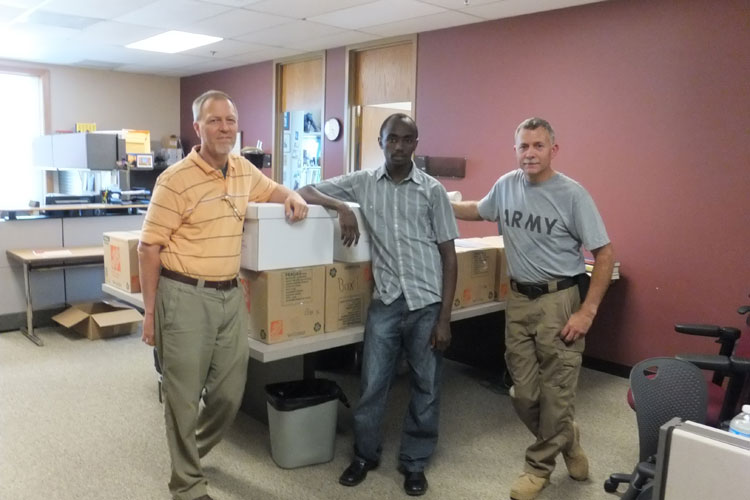 Paul, Harun and Dave with the last shipment of sermons.